Way back when, getting to host my birthday party at a particular fast-food joint was the bomb diggity! Of course, at that time, there weren't that many birthday party venues in Singapore to choose from.
But now, since becoming a mum, it seems planning for every other birthday after baby turns one just gets more and more intense; if it's not the theme, it's the food, and don't get me started on goodie bags!
Choosing your battles is important, so I say give your little ones some great party options to choose from, then let the professionals work their magic. All you need to do is send some invites out, and watch the magic happen on the big day.
Here are some awesome birthday party venues in Singapore that will definitely get the thumbs-up from kids.
---
-- Story continues below --
Awesome Birthday Party Venues in Singapore
---
Doughworkz by PastaMania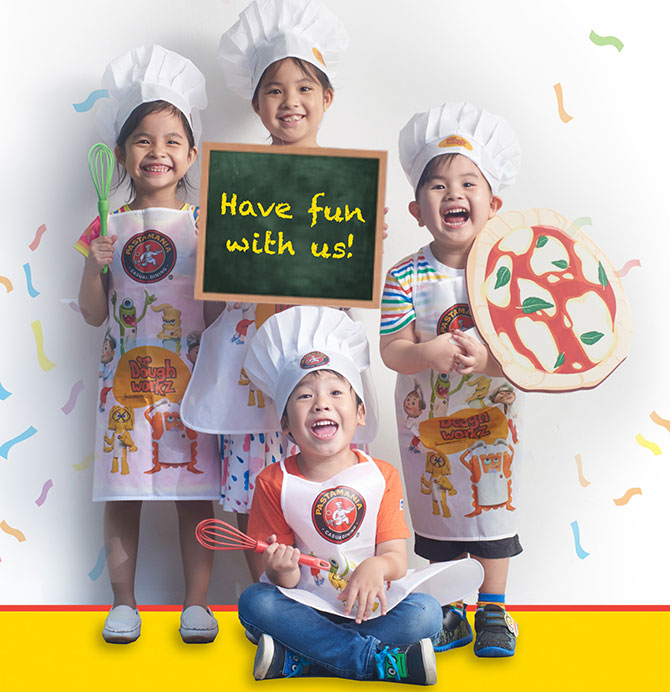 Doughworkz by family-friendly restaurant PastaMania is a pasta- and pizza-making programme that's suitable for children ages 4 and up.
This will be the birthday party all budding Junior MasterChefs dream of! Spend hours on their birthday getting messy in the kitchen and learning to whip up their own pizza or pasta – they'll be tripping over themselves to put on their chef's whites!
With PastaMania, not only will you have the party activity sorted, you're not going to have to break a sweat when it comes to the food… child-approved food at that.
We're talking Meatballs with Cranberry Sauce, Mac & Cheese, and Lasagna – party food so good, the little ones might have to fight off the grown-ups for seconds or thirds!
Starting at $13.90 per person, this will be one birthday party your child won't soon be forgetting.
And as a bonus tip, we hear that you can cater from Pastamania for your next party at a new website, commonscater.com. You can also enjoy $50 off the PastaMania Bambino kid party menu using the promo code <50OFF> with a minimum order of $550. Terms and conditions apply.
Find out more about organising a pizza birthday party at PastaMania here.
The first 10 Little Day Out Readers who make a booking for a Doughworkz Birthday Party will get $50 off by quoting the code <50Party> when making the booking. Terms and conditions apply.
---
The Polliwogs VivoCity
One of the pioneers in the local indoor playground scene since 2009, The Polliwogs promises a Serious Fun experience which is Seriously Fun! And you can be sure they take birthday parties very seriously!
With nine party packages to choose from, there's something for every birthday boy or girl. The super athletic types would probably love a Taekwondo theme party, or you could level up with the True Polliwogian Super Party, and listen to your child and her friends rave about it for months to come.
If you want nothing more than to enjoy the day with your child and her guests, then leave the party planning to the party specialists at The Polliwogs VivoCity. They have helped thousands of children celebrate their birthdays to date, so you rest assured that they know how to throw a great party!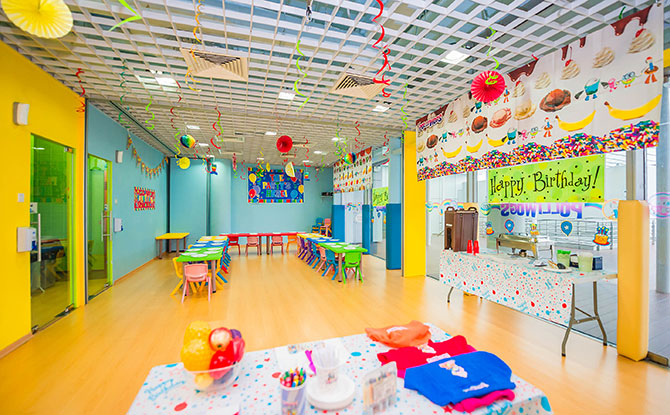 Although little needs to be done with the gorgeous seaview that The Polliwogs VivoCity offers, you can rest assured that the party venue will be decked out, the food laid out, and the guests and the birthday child kept very, very happy! Their well-trained, professional hosts will definitely get the kids all fired up and having a great time.
Sounds like the birthday party for you? Go online to make a booking, and one of The Polliwogs' party specialists will be in touch with you shortly.
Get more information here.
---
Forest Adventure
If a thrill is what your child is after, Forest Adventure is the answer!
Your guests will get their adrenaline pumping as they zip through the air and balance on bridges at Forest Adventure, Singapore's largest treetop adventure park located at Bedok Reservoir.
Their hassle-free party packages include everything you'll need for a great time. All you have to do is to pick a date and email the invitation out; Forest Adventure will do the rest and they promise that it'll be a party to remember.
No birthday party is complete without a birthday cake, so leave Forest Adventure to arrange that for the birthday child. Plus each child who completes an obstacle course will be given a Certificate of Completion – what a lovely goodie to take home in memory of the party.
Find out more here about hosting a birthday party at Forest Adventure.
---
BOUNCE Singapore
Which child doesn't love a good session at the trampoline park? Combine birthdays and trampolines, and you have a formula for party success!
BOUNCE Singapore offers birthday party packages suitable for children ages 3 and up, with invited guests enjoying an hour of freestyle fun on the trampolines, and 40 minutes' use of the private party room.
Starting at $42 per person, your guests' needs will be attended to by a dedicated host who will ensure that everyone has maximum fun safely at BOUNCE Singapore
To block out a date for your party, get in touch with BOUNCE Singapore here.
---
Wild Wild Wet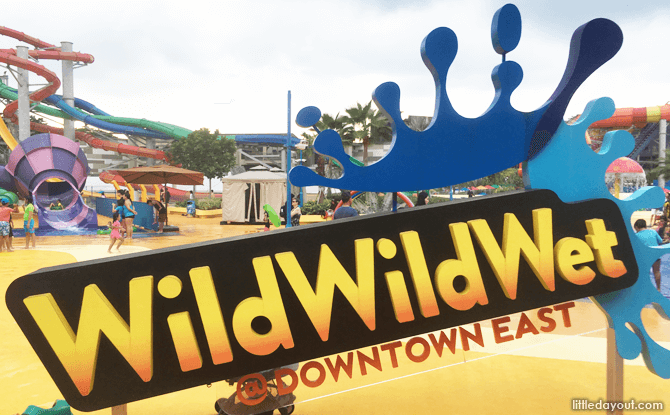 One of Singapore's largest water parks, Wild Wild Wet – located at Downtown East – is home to 16 water rides suitable for the young and young at heart!
Wild Wild Wet offers two awesome birthday party packages; there's Cool Cabana which includes 6 child passes to the theme park, and Splash Bash for a bigger party of 15 children.
In addition to personalised e-invitations and Thank You cards, you will also get 3-hour use of a fully decorated party room at Wild Wild Wet, party set meals, and party packs.
For more on having a splashing good time on your child's birthday at Wild Wild Wet, go here.