Step into the future at Cheers' new automated store at Our Tampines Hub which is unmanned and uses cashless payment. This outlet is open 24 hours and is stocked with 295 food and drink products. It does not sell cigarettes or alcohol.
Using an advanced artificial intelligence system, items that are removed from the shelves are tracked and customers can make payment using the facial recognition technology in the store.
---
Using the Cheers SG App
To make payment and to enter the store, customers first have to download the Cheers SG app and add their Visa credit card.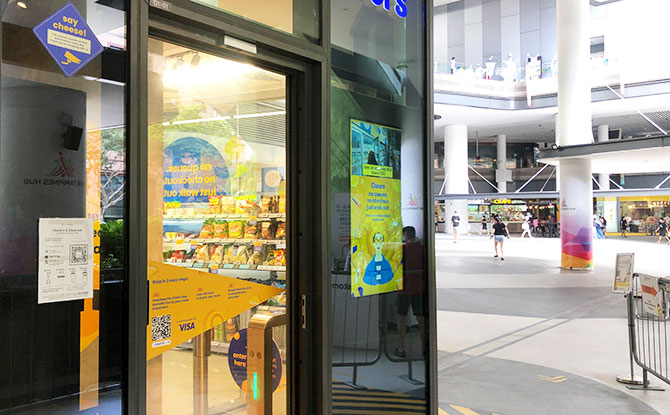 Unless you add the mode of payment, the app will not be activated nor can you enter the store. The store's AI system was developed in collaboration with Visa. Currently, only customers with Visa accounts can patronise the 24-hour until other payment methods are added to the app.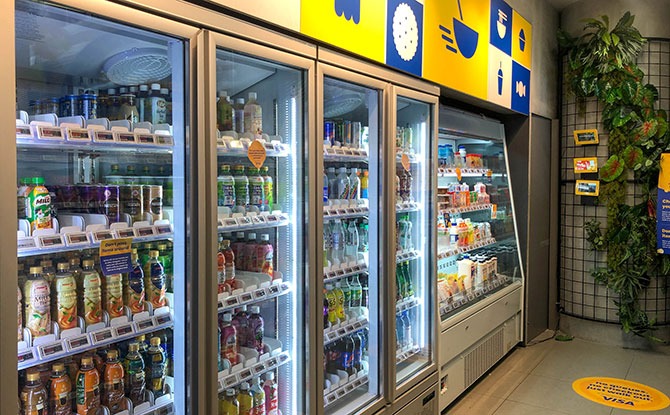 The app can register more than one person, and thus children or users with no smartphone or credit card can still enter the store when accompanied by someone who has the app with the customer's facial biometrics recorded. Payments will be charged to the card in the registered user's app.
---
Cheer's first Advanced AI, Unmanned store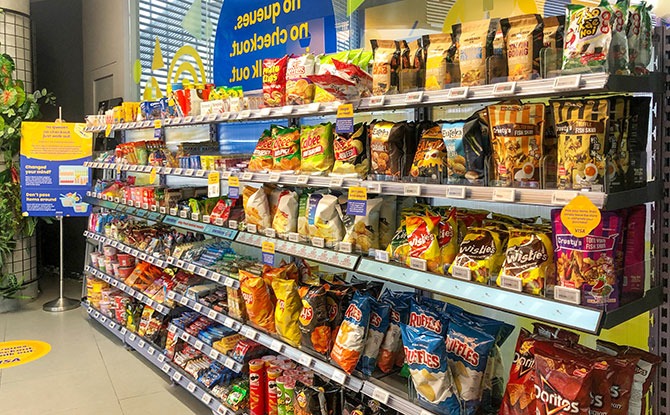 There are multiple cameras on the ceiling as well as the tracking of the movement of the items to ensure the security of the store. For example, if a person were to open a product and leave without paying, the AI system will block the person from entering the store the next time.
This is the first Cheers store to use the advanced AI system and app. Besides this store, there are two other unmanned and cashless outlets in Nanyang Polytechnic and two more at the National University of Singapore.
The Cheers unmanned outlet is located at Our Tampines Hub, Tampines Walk, #01-01 Singapore 528523