Audio stories and imaginative play come together in the most creative way possible with Audioplay, an app which recently launched on the Singapore Apple app store on 1 May 2020.
Audioplay provides an engaging, screen-free way for two players to experience a story together and have fun at the same time. A cross between an audio book and a game of Simon Says, it is designed with children between the ages of 6 to 12 years in mind.
Role-playing Together
Putting on a pair of headphones, each player takes on the role of one of the characters in a story. The Audioplay app allows each of them to hear the voice of the character they are playing in their head – literally.
As the story unfolds, each player acts out the actions and instructions being told to them. This allows them to put their imagination and creativity to good use.
---
-- Story continues below --
Using simple props, the home can turn into an exciting storyscape where players get to hide away in blanket forts and crawl to get from one spot to another.
One Story, Two Perspectives
Listening to the Audioplay app is like having a personal storyteller in your ear. However, in this case, the storyteller tells the same tale to two persons at the same time, from two different points of view. Pretty ingenious.
Each Audioplay story, or episode, lasts for around 15 minutes. When we tried out it, the first two audio episodes were free.
The story was based on the Turners, a pair of siblings who are able to transform into different animals. The premise of the story reminded us of the cartoon Wild Kratts. However, now, the kids get to actively be a part of the story rather than just watching the screen.
Enjoying the Audioplay App
Audioplay is currently only available on iOS. As it is a two-player experience, you would need two Apple devices, one for each player, to play.
The Android version of Audioplay is expected to be available later in May.
Each player also needs a set of headphones or earphones to listen to the story. Oh, a pocket or pouch to store the device too, in order to keep the hands free.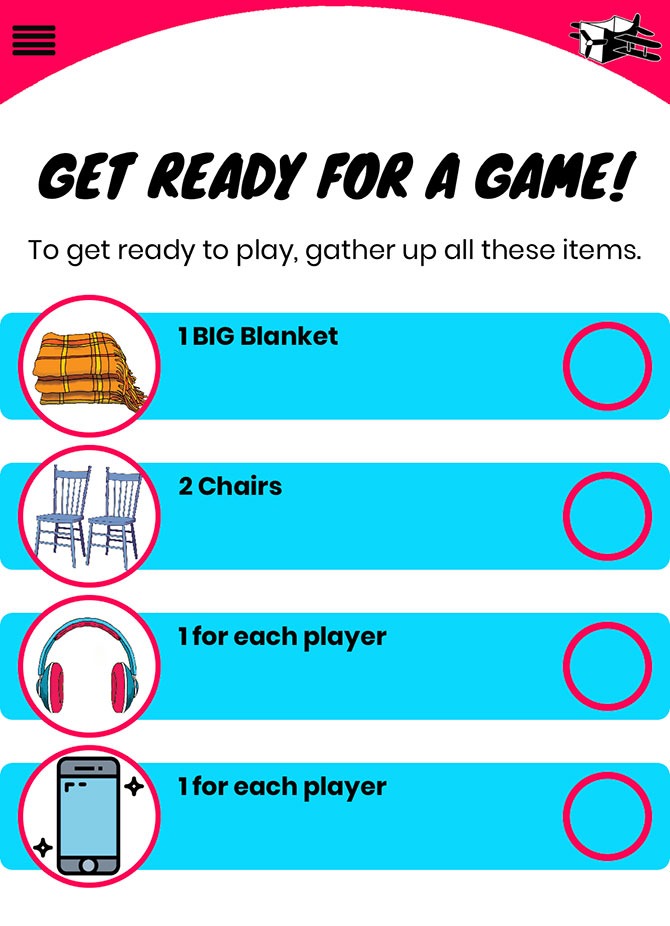 The required props are also fairly common place – items such as a blanket, a dustpan and brush, chairs and towels. Even if you don't have some of these at home, it is still possible to improvise with other items to get by.
Audioplay is a good app which parents can also use to play along with their children.
Check out Audioplay on the Apple App Store here.