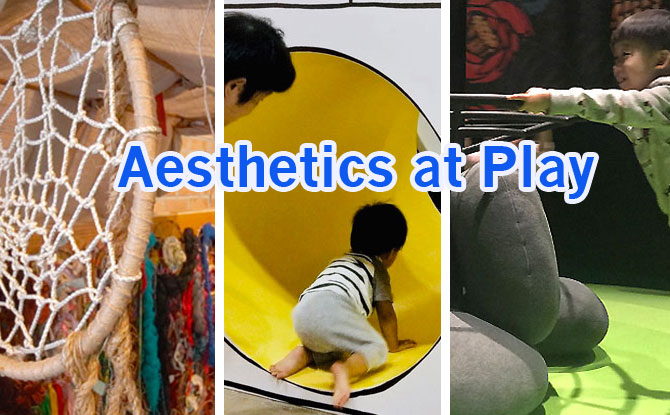 The school holidays are right around the corner, and if you haven't quite figured out how you're going to keep your children occupied, fret not! Here are a few fun – and aesthetically stimulating – events that the whole family can enjoy together.
I-Opener at Playeum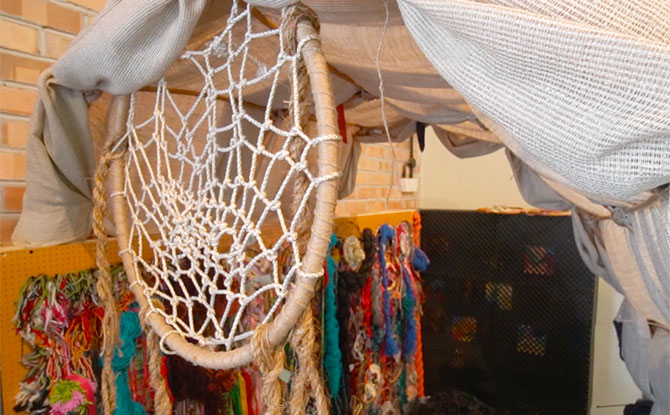 Playeum, Singapore's Children's Centre for Creativity, invites one and all to I-Opener: Play with the Senses, an artful play exhibition that celebrates Playeum's philosophy of embracing creativity and a child's development through uninhibited art and play.
Just as Playeum strives to offer artful play to children of all abilities and backgrounds, so does I-Opener: Play with the Senses.
Featuring sensory play-worlds inspired by the artistic designs and creations of four artists with a disability – namely Dr Dawn-Joy Leong, Cavan Chang, Sol Pickens, and Jo Devadason – I-Opener has four distinct play spaces which reflect the uniqueness of each artist.
---
-- Story continues below --
There are poems to be read, and collages to be created; we promise this will be an I-Opener not to be missed.
I-Opener: Play with the Senses runs until 26 April 2020.
Gallery Children's Biennale 2019 at National Gallery Singapore
National Gallery Singapore's Gallery Children's Biennale 2019: Embracing Wonder kicks off on 25 May 2019, and will feature 11 artworks by 13 Singaporean and Southeast Asian artists.
This second edition of Gallery Children's Biennale invites young and old to experience a new dimension of creativity, and to open yourself up to wondrous surprises.
For seven whole months, get hands-on at Gallery Children's Biennale 2019 where you can compose your own tunes, braid giant tresses, or simply wander beneath massive lanterns. Whatever your heart so desires, Gallery Children's Biennale 2019 is where you go to embrace it.
If your family loves nothing more than curling up together for a good movie, you'll have to pencil in the Biennale's Singapore International Children Film Festival 2019, a showcase of short films suitable for children ages 2 and up.
As for the musically-inclined, you'll love Chance Operations where everyday objects, like ping pong balls and pipes, are transformed into musical instruments to create unique melodies.
Gallery Children's Biennale runs until 29 December 2019.
Happy Homebodies at The Artground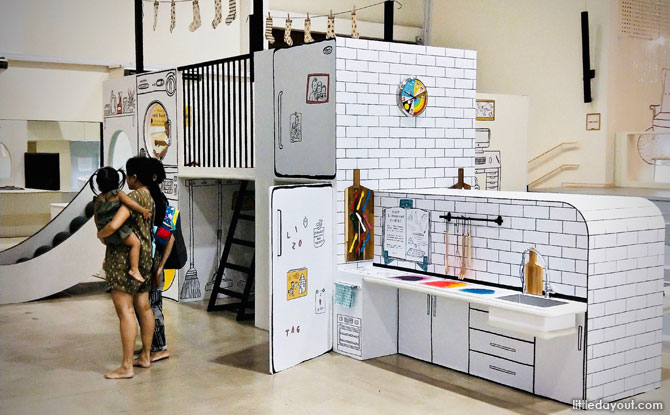 A happy home is where my child laughs happily as she throws freshly laundered clothes into the air instead of helping me put them away, and it's where she jumps on my bed over and over again, singing "Five Little Monkeys".
A happy home created out of nothing but curiosity and imagination is exactly what Gracie Chai has brought to life through Happy Homebodies, The Artground's sixth and latest visual play space.
This Stay-At-Home-Mum turned self-taught artist has completely redefined an indoor playground in her own delightful terms, and the results are mind-blowing.
Happy Homebodies at The Artground features your usual playground suspects… and then some! There's the awesome bed slide, a trampoline laundry basket, a washing machine tunnel, and even a sensory pantry and fridge. We're pretty sure this will be one home your children will wish they never have to leave.
Gracie hopes that you'll walk away from The Artground inspired to create simple yet playful memories with your children, using nothing more than some paint and paper.
Happy Homebodies at The Artground runs until 15 September 2019.