We know Art Zoo for transporting visitors into a zoo like no other filled with larger than life inflatable animals of all colours and sizes. Although it will be a while before we can physically bounce together with our friends at Art Zoo again, Art Zoo's Instagram filter lets you bounce together with friends and your favourite characters!
---
Try Art Zoo's Bruno Bear filter
Art Zoo's Instagram filter stars fun characters such as rainbow patched bear Bruno and other fun characters such as a gorilla, bumblebees and a yeti. To see the new filter, you can visit this link, or go to the "filters" section in Art Zoo's Instagram page.
---
Bounce Together at the Art Zoo
When looking at the filter you'll see that you start off in a ball pit with Bruno Bear. With each jump, you get higher and see more new characters such as the giant bumblebees flying near rainbows, a gorilla and a yellow spaceship and on your last jump, you find ourself in space with whimsical planets featuring the adorable character's faces from the Art Zoo!
---
Art Zoo Singapore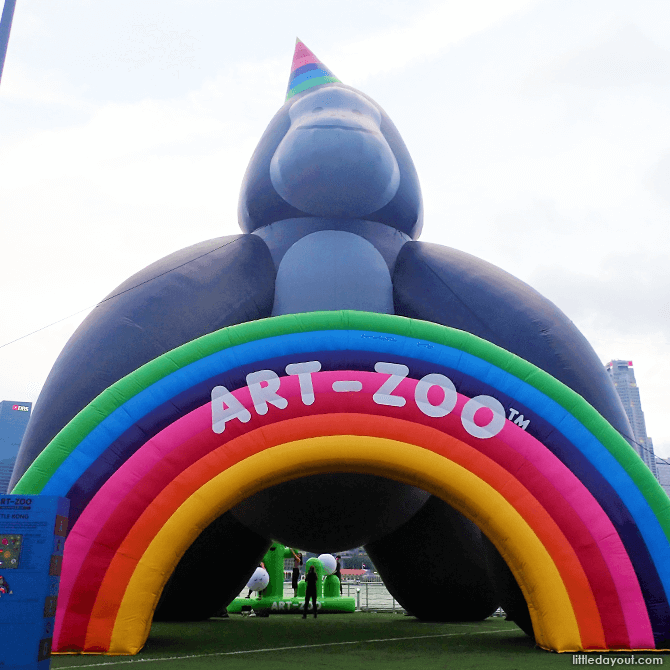 ---
-- Story continues below --
To get more content from the Art Zoo, you can read more about our visit to the Art Zoo back in 2018 here as well as visit Art Zoo's website to see past events and get some merch!