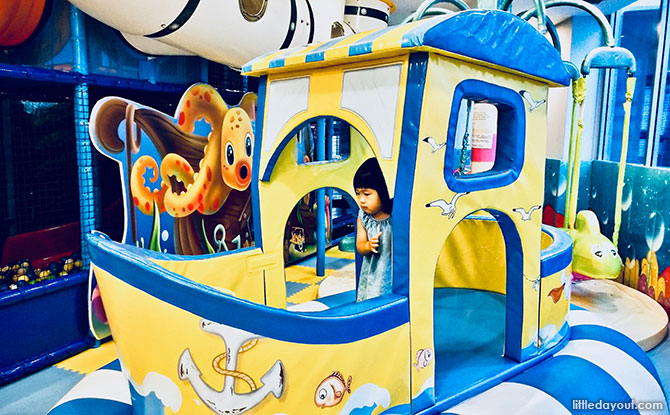 Trina shares her experiences at Aquarius Cove, the indoor playground at Carpenter Street.
As a mummy to an active toddler, I oscillate between not wanting to get out of the house, and needing to go somewhere – anywhere! – every other day. An indoor playground is a great escape for me and my daughter; she gets to play, and I get 15 minutes – ok, more like 5 minutes – to myself, before I'm dragged through a ball pit.
But, I digress.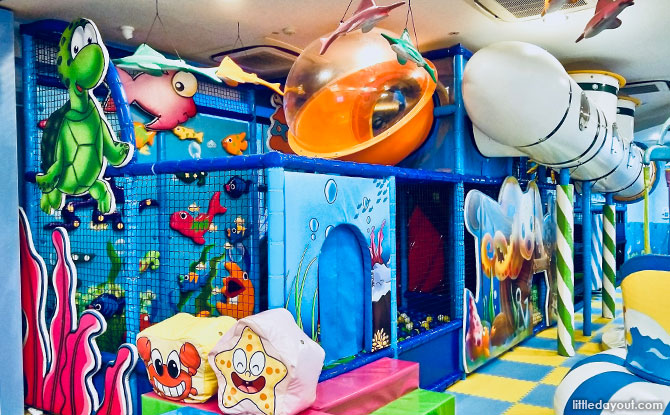 After visiting Aquarius Cove, an ocean-themed indoor playground located in SAFRA @ 29 Carpenter Street, I knew I'd found a regular hangout for me, my daughter, and my mummy friends in the heart of the city! Seriously, at $10 for unlimited play on weekdays, my pockets couldn't be happier.
---
-- Story continues below --
Aquarius Cove Indoor Playground at Carpenter Street
Aquarius Cove is not a large playground by any means, and I like it that way. A smaller play space is less intimidating for the little ones, and it makes it far easier for us parents to supervise from a distance.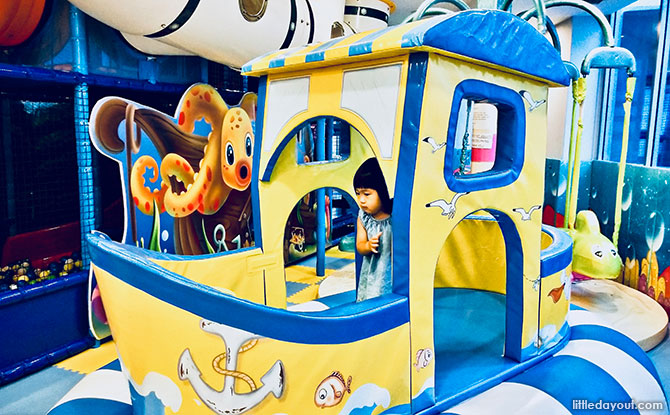 What the playground lacks in size, it makes up for in features! This is the very first indoor playground I've been to that has a life-size musical boat – one that sings, and moves, and is big enough to accommodate me and my daughter. I probably enjoyed this ride a lot more than I should have!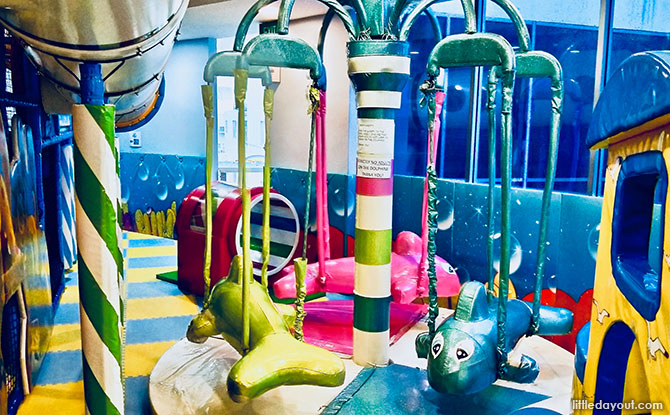 There's also a dolphin carousel which rotates pretty quickly, so you'll have to give your child a hand getting up onto it. I much prefer this carousel to the wrecking ball types I've found in other indoor playgrounds because my daughter is actually able to sit and hold on to her ride fairly comfortably and easily.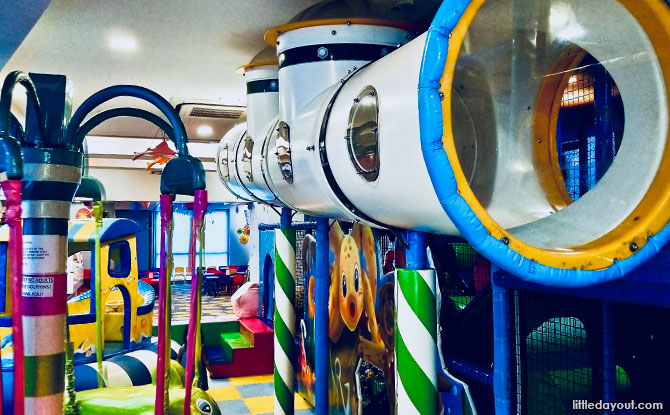 Aquarius Cove has a sizeable climbing frame that is also aquatic-themed, of course. Attached to it is a submarine-shaped tunnel, a climbing wall of sea creatures, slides, and a ball pit.
The entire play space is lined with foam mats to protect the little ones but heads up, parents of babies and toddlers – the space between the play equipment is narrow to say the least, so you may want to keep crawling babies away.
There are big floor cushions just beside the main play space – great for parents to lounge around on, and for babies to play with. Buy a drink or a snack from reception and take five on these cushions, while your children busy themselves in the play area.
Impressive Party Venue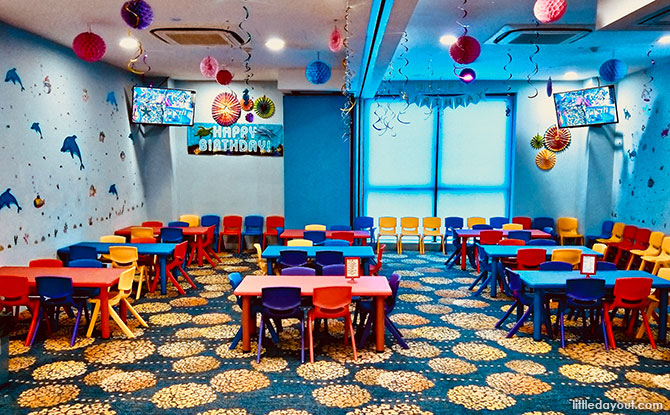 If you're looking for a venue to hold your child's birthday party, Aquarius Cove has a great space for it!  Off to one side is an open-concept party room, big enough for 15 children and their parents, complete with low tables and chairs. It is colourfully decorated with streamers and paper lanterns, so aside from inviting your party guests and deciding on the menu, there isn't much more you'll need to worry about!
For more information on the party packages available, go here.
Before Your Visit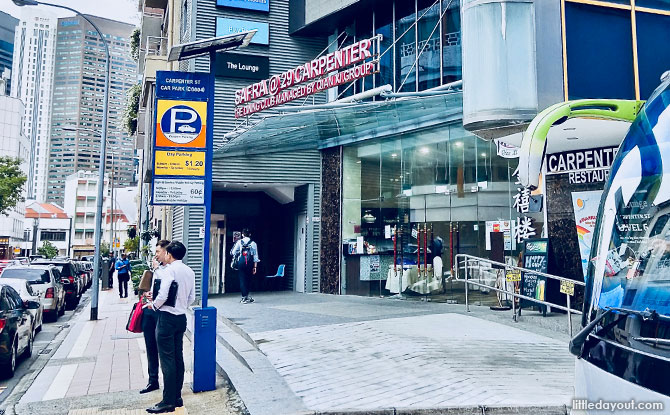 I found it a wee bit tricky locating Aquarius Cove since it was my first visit, so here's hoping our directions will be helpful! If you drive, it would be best to park in Clarke Quay Central. Taking the MRT? Look for Exit E. Either way, the pedestrian linkbridge is on the second floor of Clarke Quay Central and that will take you across the road to Carpenter Street. Finally, enter Qian Xi restaurant and hop into the lift to get to the playground!
Be sure to check Aquarius Cove's website before your visit as it's super popular for birthday parties on the weekends and school excursions on the weekdays! To find out more, go here.