The Alexandra Park Connector is a walkway which stretches out from Tanglin Road at one end and Zion Road at the other. It allows those who wish to go for a walk, jog or cycle to connect between the area close to Crescent Girls School and the area at Great World City.
---
Alexandra Canal Water Play Area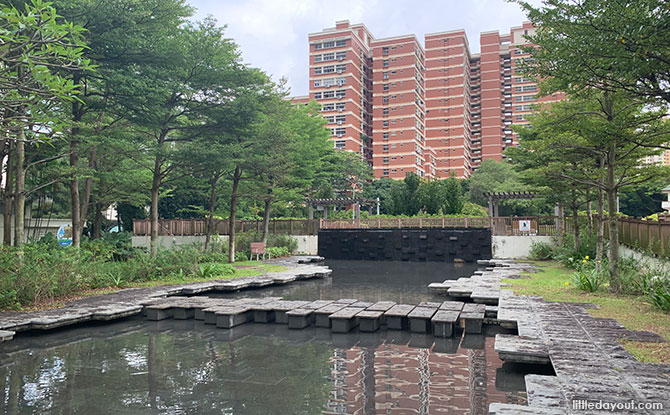 At the eastern end of the Alexandra Park Connector is what is known as the Alexandra Canal Water Play Area. Don't expect a water playground or anything like that. The Alexandra Canal Water Play Area is very much a pond nowadays.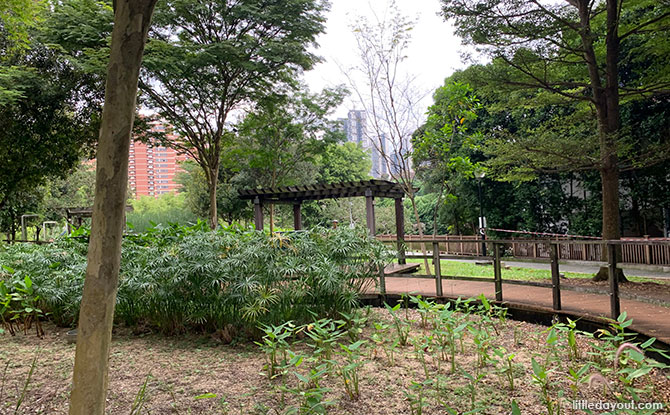 ---
-- Story continues below --
It is connected to a park area which is landscaped to look like a wetlands. There are also boardwalks and areas to sit down to enjoy the outdoors.
To the west of the Alexandra Canal Water Play Area is the Alexandra Canal Linear Park.
---
Along the Alexandra Park Connector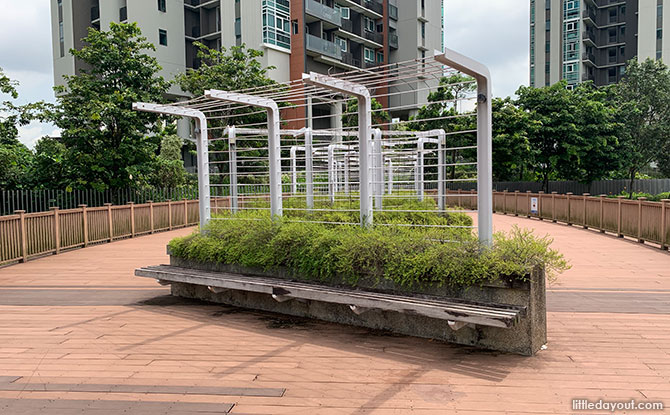 Heading westward from the Alexandra Canal Water Play Area, past Prince Charles Crescent, the Alexandra Park Connector follows the course of the Alexandra Canal. It leads past various condominiums before winding up at Delta Road.
Across Delta Road is Valley Point. Did you know that there was once a prisoner of war camp where Valley Point now stands?
Further along the Alexandra Park Connector towards Zion Road, there is the Zion Riverside Food Centre, famous for its char kway teow. This is just across the road from Great World City.
If you keep going eastward from Zion Road, the Alexandra Canal gets redesignated as the Singapore River and that winds its way down to Marina Bay.
---
Alexandra Park Connector and the Alexandra Canal
The entire distance of the Alexandra Canal is around 1.8 km long.