Anyone else struggling with Chinese, especially to nurture a love of learning Chinese with your little ones? It takes discipline and commitment to master the language and of course a good dose of fun as well. Ease the pain with the help of some handy Chinese learning apps and websites that would be really helpful in your journey in learning mandarin well.
---
Useful Chinese Learning Websites, Apps & Resources
1. GoEast Mandarin
GoEast Mandarin is one of Shanghai's top Chinese language schools and, thanks to the internet, it is possible to tap on to their expertise to give kids a leg up in Mandarin.
GoEast Mandarin has online Chinese courses for kids aged 3 to 12 years old at any language level. They have more than 10 years of experience with all teachers having professional background in international Chinese education.
---
-- Story continues below --
GoEast teachers never satisfied with just explaining the textbooks. Instead, they highly focused on kids' individual hobbies and thoughts, and are skilled at engaging them into the learning process, making them feel excited about expressing themselves in Chinese.
Find out how your child can benefit from GoEast's online classes.
---
2. Pleco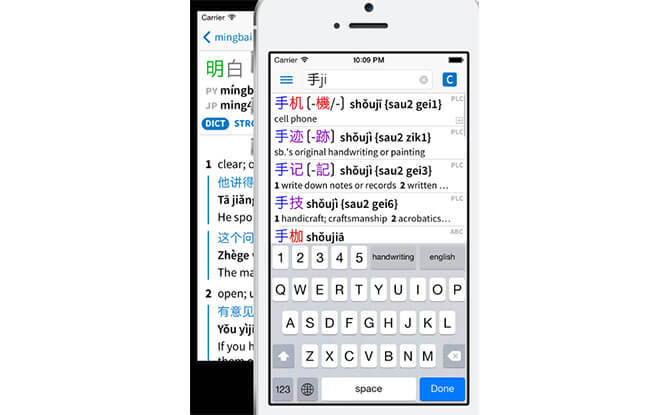 A popular app amongst iPhone users, this app is more than a dictionary. It scans words and then tells you how to pronounce it, translation and its meaning. So no more embarrassment from the inability to read Chinese characters in front of your kids! Just scan, or write and you are ready to conquer the toughest Chinese text ever.
---
3. Hanping

Similar to Pleco but what I found to be more compatible with my Android phone was Hanping. I use the handwrite tool most, as it also helps my child to learn how to write the Chinese characters in the correct order. It also has a hanyu pinyin tool for revising the correct pronunciations. The pro version includes flashcards.
---
4. Ximalaya FM
You can use Ximalaya FM as either an app or browse the website. If you aren't competent in reading, let Ximalaya FM do it for you. It boasts of a huge data base of storybooks, simply type in the title of the books on your shelves or from the library and find the audio file to play the narration. Reading in mandarin is no longer such a painful task especially for potato-parents!
---
5. 四五快读
Many parents of preschoolers might be familiar with the 四五快读series (si4 wu3 kuai4 du2) which teaches preschoolers to read and recognise many words. It also has a free app for parents and caregivers to download so revision is quick and easy. Download it here.
---
6. Quizlet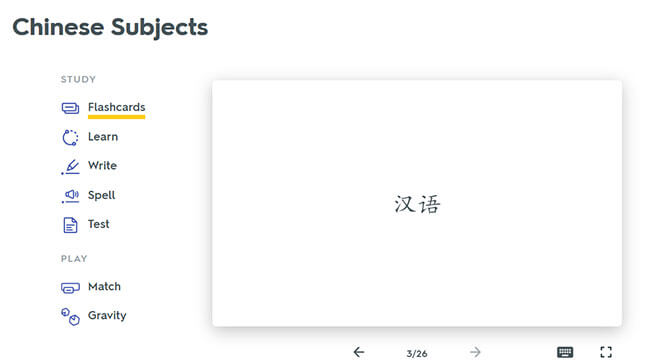 Flashcards are an efficient way to get young children to recognise words. The Quizlet app and site uses flashcards and other games to get anyone including adults learning Chinese quickly.
---
7. WawaYaya Joyreader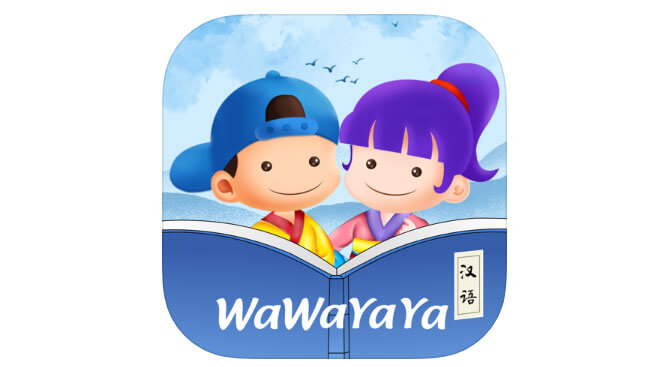 This free app has many audiobooks and ebooks available for free download, most are subscription-based. It includes books like ancient tales, myths, familiar folktales and others. Chinese characters are accompanied by hanyu pinyin and readers can also tap to find out the meaning of specific characters or words. The great thing about this app is the little ones can have the stories read to them with pages flipped at the same time. The children can also record their own voices while reading the stories. Download it here.
---
8. Xue Le 学乐
A learning site developed by MOE, Xue Le is an extension of the Chinese curriculum used in schools. It is organised into different levels and has songs, animation clips, listening comprehension practice, reading exercises and more.
---
9. Little Fox Chinese
Apart from its Youtube channel, Little Fox Chinese has a website with all resources uploaded on it. It is a more organized version of its Youtube channel, including a user guide and a step-by-step strategy of picking up mandarin successfully. It has stories, songs and games for an engaging time of learning Chinese.
---
Ease Your Load in Teaching Chinese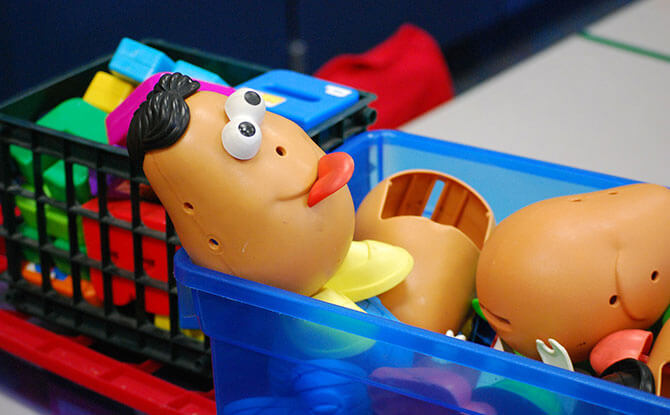 Be a potato no more! There's no need to sweat over teaching and revising Chinese with your little ones. Use the eight mobile apps or websites for a fun screen time that educates as well. More importantly, keep using the language and practising for effective language acquisition!