Sembawang Hot Spring Park has open with quite a buzz. From a blogger who called out bad behaviour by others to an overseas visitor who gave it the thumbs up for being a "legit" onsen, the new park has elicited a fair bit of reactions. For those who are planning to pay a visit, here are 7 things you need to know before visiting Sembawang Hot Spring Park, so that you can enjoy your visit and allow others to enjoy theirs too.
Useful Things To Know About Sembawang Hot Spring Park
---
1. Park Location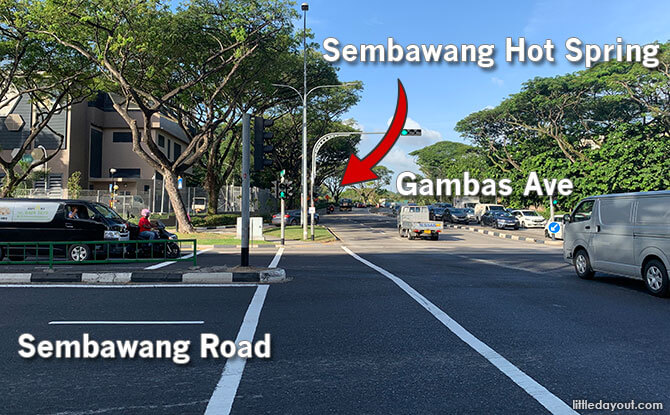 Sembawang Hot Spring Park is a bit tucked away. Located off Gambas Avenue, you will have to take a walk from the main road to the hot spring area. There isn't a car park at the Park. Instead, the closest car park is at Yishun Ring Road. Get directions to Sembawang Hot Spring Park here. Get show you how to get there here.
---
2. Opening Hours
Just in case you are thinking of escaping the crowds and visiting Sembawang Hot Spring Park in the dead of night – don't. One useful thing to know is that the hot spring area is gated and has opening hours. It is open from 7 am to 7 pm. So, if you really wish to visit the park with few people, we suggest either going early in the morning on a weekday. Alternatively, you could go at noontime, but if you did, the spring water would not be the only thing that is boiling under the sun.
---
3. Yes, the Water is Hot!
The geothermally heated water is hot. Legit. It comes out of the ground at 70 degrees Celsius. While it may be tempting to test to see whether you can withstand the heat, we caution against it. Water BOILS at 100 degrees Celsius so 70 degree C isn't too far off. Having said that, keep an eye on the kiddies as they probably don't realise just how hot it is.
---
4. Wash Your Feet Before Soaking in the Cascading Pool
The Cascading Pool is undoubtedly the centrepiece of Sembawang Hot Spring Park. It is a communal foot bath. As a courtesy to others, and for hygiene's sake, wash your feet before soaking them into the Cascading Pool. There is a water point at the park, and that has regular, not piping hot water.
---
5. Consider Bringing Your Own Pail
The Park has nice wooden pails. These are "shareware" and we are not quick sure how they will be maintained. Personally, we would bring our own pail if we wanted to soak our feet away from the communal Cascading Pool.
Also, take note that the Communal Pool isn't a big washbasin; please don't dump any dirty, used water back into the Communal Pool.
Another point is to remember to bring along a towel to wipe your own feet after having a soak in the water.
There is a signboard at the Park which says NOT to wash clothes or use detergent at the hot spring. We thought that was needless to say but apparently someone must have tried to do so in the past!
---
6. What to Do if You Want Soft Boiled Eggs
Yes, it is possible to cook soft boiled eggs at the geothermally heated spring water. But, to us, that's a bit like the sidewalk being hot enough to fry and egg.
Personally, if we wanted soft boiled eggs at the park, we would head over to the small eatery at the park.
You can get a cup of kopi with your soft boiled eggs at the cafe!
If you do decide to cook eggs at the park, just remember to clean up after!
---
7. Play Spots at the Hot Spring Park
The Sembawang Hot Spring Park is a great and unique place in Singapore to bring the kids. Naturally, they would be curious and it is not surprising that you can spot them using the Cascading Pool as a wading pool.
Alternative play spots at the Park include an Education Zone with a table where the water is cooled down and brought down to a kid-friendly height.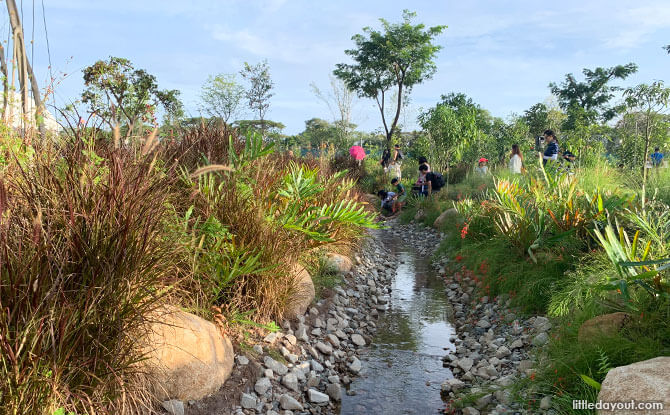 There is also a little stream which runs along the park and you can cut across it to get to a nature grove on the other side. Do take note that the stream's water is also hot.
We appreciate that NParks has been thoughtful about keeping the rustic charms of the park. Kudos also go out to NParks for making this shared natural heritage even more accessible than before. Let's all appreciate the Sembawang Hot Spring Park responsibly together.