As parents, we want to give Baby the best care we can afford. But how can we be sure that we're making the right decisions when it comes to purchasing baby products? No doubt the internet and other parents are good sources of information. But nothing beats trying out for ourselves how well a stroller moves across uneven ground or a baby carrier adapts as the little one grows bigger and heavier. At the revamped Mothercare Experience Store at Harbourfront Centre, you can test out products effectively before making a purchase – taking the guesswork out of shopping for Baby!
Here are the top reasons why you should make a trip to the Mothercare Experience Store.
---
1. Mothercare Experience Store Has A Stroller Test Track And A Model Airplane Overhead Cabin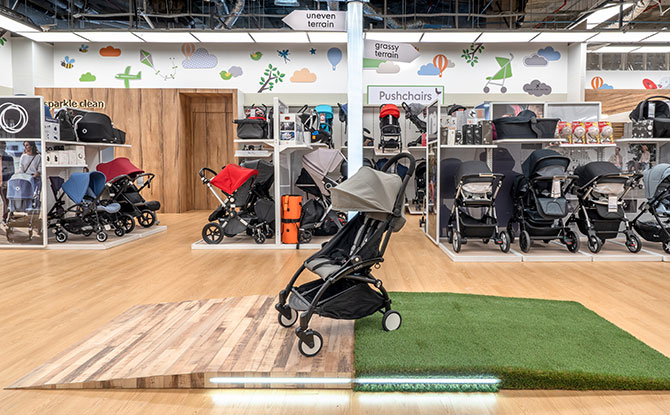 Before investing in a stroller, you'll want to get a feel of the product. How easily does it fold and unfold? Is it light enough to lift with one arm? Does the five-point harness secure smoothly?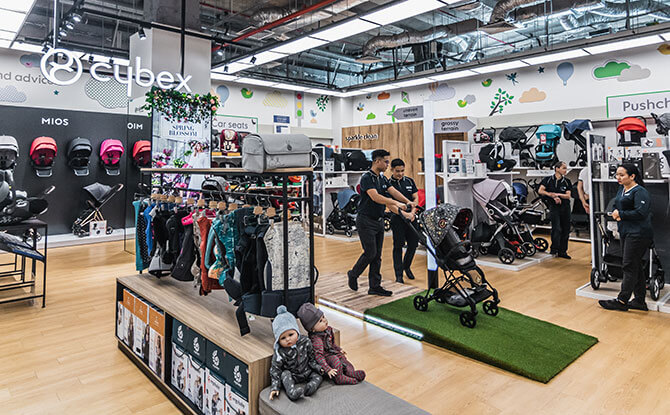 The Mothercare Experience Store takes product trial one step further – by providing a stroller test track to simulate real-life situations such as crossing grassy terrain, navigating uneven ground and handling gentle slopes! For a more realistic experience, you can even ask the sales staff for a weighted doll to put inside the stroller!
---
-- Story continues below --
For savvy travellers, Mothercare has the widest range of cabin-approved strollers in Singapore. Try putting the ones that you've shortlisted into the model airplane overhead cabin at the Mothercare Experience Store for the ultimate test! It's so much easier to make a choice this way, isn't it?
---
2. Baby Wearing Zone Lets You Test Out Baby Carriers With Confidence
"The most precious thing you'll ever get to wear is your baby", reads a quote at the store's Baby Wearing zone. With this mindset, this section has been designed to ensure that parents and parents-to-be receive all the help that they can get to select the baby carriers best suited for their needs.
Besides having a large range to choose from, you can also get a more accurate assessment of the fit and comfort level of each baby carrier using the store's weighted baby dolls. Take the opportunity to practise your baby-wearing skills – risk-free!
---
3. There's A Dream Nursery Corner Designed Around The Average Room Size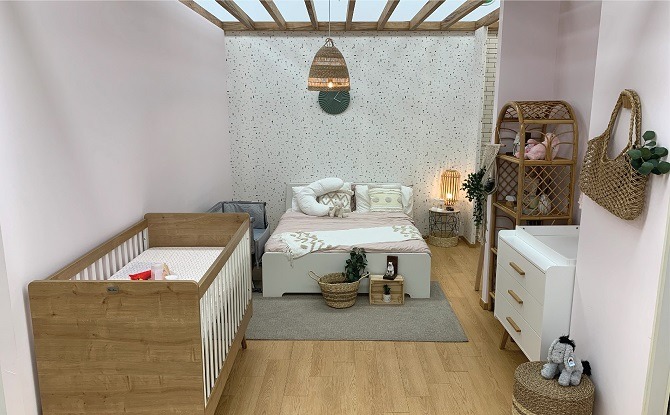 Getting the nursery ready for Baby? Find your inspiration at the Dream Nursery corner, which is designed to reflect typical HDB and condominium room sizes.
Two configurations are presented for your reference: a dedicated nursery and a bedside nursery within the parents' room. With these beautifully laid out examples, you can better visualise how to optimise your space to create a nurturing environment for Baby.
---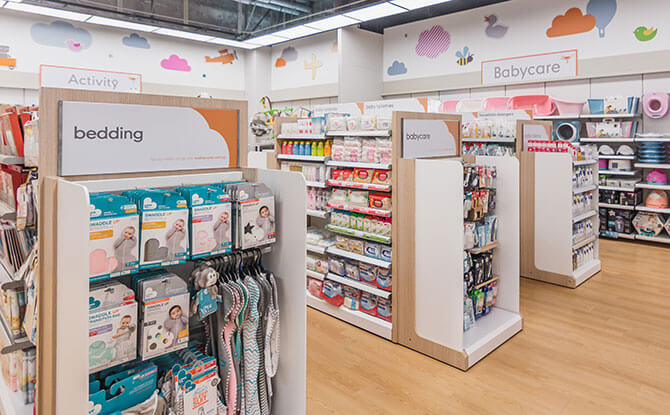 The Mothercare Experience Store is not only equipped with thoughtful features and facilities, it is also well staffed with Nursery Advisors who are trained and certified to guide parents through the vast amount of information pertaining to baby products.
Sometimes, the more we read up on something, the more confused we get. The information we find online also tends to be more American- or European-centric and may not apply to us. This is where Nursery Advisors come in to help clarify, enlighten and basically take away the stress of shopping for Baby.
---
5. Play Areas Let Kids Immerse In Fun While You Shop In Peace
Shopping with kids in tow can be a frustrating experience. Thankfully, there are two play areas at the Mothercare Experience Store to keep them happily occupied while you "test drive" baby products and make important purchasing decisions.
---
6. You Can Bring Your Stroller And Baby Gear Here For Cleaning
Strollers and other baby equipment need to be cleaned and sterilised regularly. But how many of us actually have the time to do that? At the Mothercare Experience Store, you can leave this laborious task to the professionals at Sparkle Clean, a baby equipment cleaning service. If you're a Mothercare VIP, good news! For a limited period, you'll enjoy free cleaning service whenever you visit the Mothercare Experience Store! Terms and conditions apply.
Mothercare Experience Store at HarbourFront Centre
Where: 1 Maritime Square, HarbourFront Centre, #03-05, Singapore 099253
Website
This feature is brought to you by Mothercare.