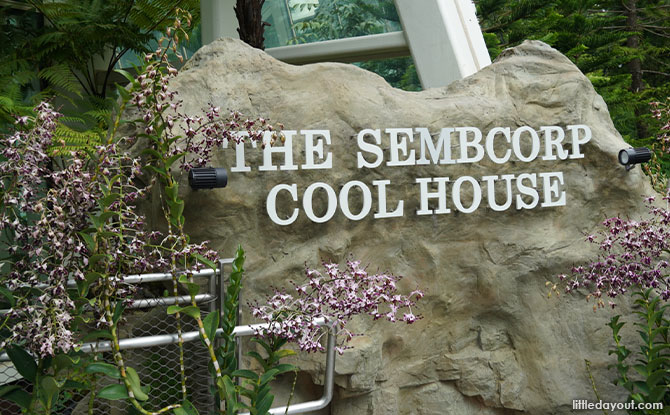 Located in the National Orchid Garden, the Sembcorp Cool House draws visitors with its cool air, drifting mist and waterfall, providing a realistic representation of high elevation sites in the tropics.
Previously just called the Cool House, it has been upgraded with an advanced optimal system that meets energy efficiency and sustainability requirements. The new system reduces energy usage by 26% while ensuring the optimal level of humidity for the plants.
The orchid collection in The Sembcorp Cool House has been curated according to five biogeographical regions – Malesia, Continental Southeast Asia and South Asia, Australasia, Afrotropics and the Neotropics.
Here are five things to see at the Sembcorp Cool House at the National Orchid Garden.
---
-- Story continues below --
---
What to See at the Sembcorp Cool House
1. New Upgraded System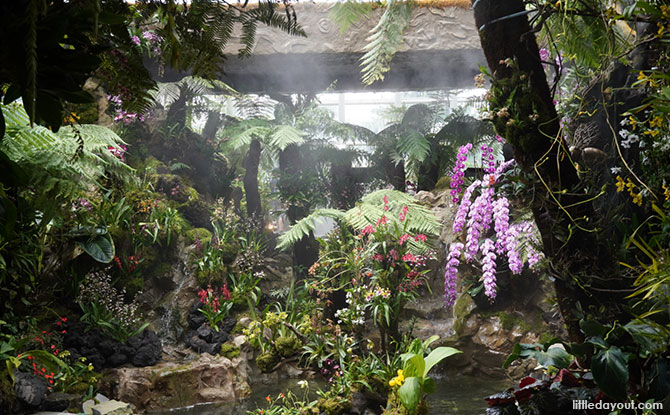 The Sembcorp Cool House is designed to emulate a high elevation montane forest, which exists at altitudes of 1,000m to 2,000m, and with a surrounding temperature of 16 to 23 degrees Celsius.
Some new energy-efficient installations include the use of high- performance glass for the exterior to optimise the amount of sunlight entering The Sembcorp Cool House, while reducing the amount of cooling required.
Together with an improved misting system, this improved climate control system will allow The Sembcorp Cool House, researchers to be able to study rare orchids that are naturally found only at higher elevations.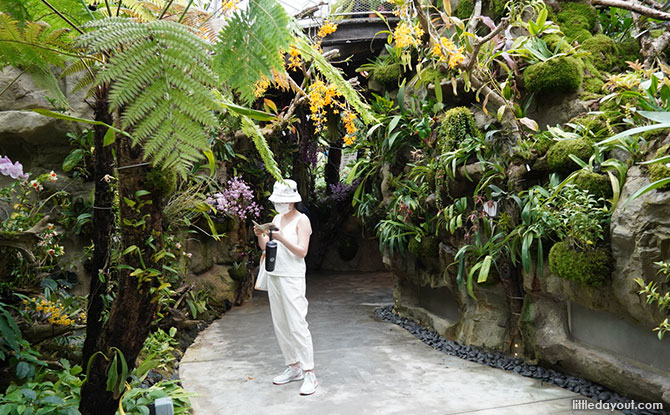 This will also greatly benefit taxonomic and floristic research, as researchers will be able to grow rare species, before identifying and documenting them at a later stage when they flower, thus helping with the conservation of the orchids and more opportunities to hybridise orchid species naturally found in different habitats, resulting in many new and unique hybrids.
---
2. Flowers from the Pleurothallis species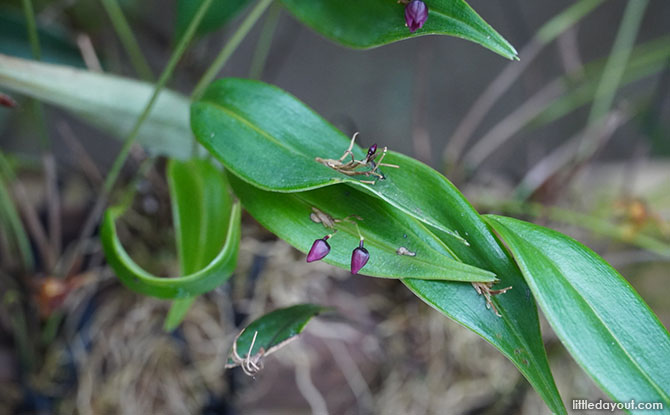 There are more than 500 species in the genus Pleurothallis. This species-rich genus is made up of miniature to large orchids that grow on trees, in the ground or on rocks.
Most Pleurothallis species have very small flowers, sometimes smaller than a grain of rice, thus often needing a magnifying glass to be able to distinguish the different species. Due to their small-sized flowers, Pleurothallis flowers are often pollinated by insects such as gnats.
---
3. Coconut Orchids
The Maxillaria tenuifolia is a flower from the Maxillaria species with a unique coconut-scented fragrance. This species is robust and widespread, growing in Mexico and Costa Rica at elevations up to 1500 metres.
---
4. Lady's Slipper Orchids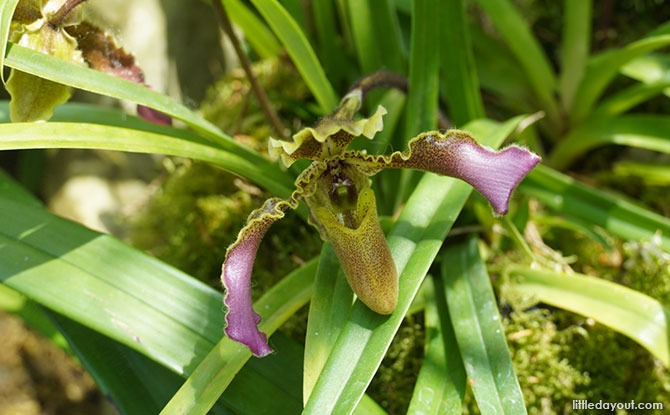 The flowers of the orchid subfamily Cypripedioideae have lips that somewhat resemble a woman's slipper. The modified lip is pouch-like and serves as a trap for flies and other insects that pollinate the flower.
The paphiopedilum lowii is native to Southeast Asia and is usually found growing on branches in trees and has a flower that can grow up to 17 cm wide.
---
5. Phalaenopsis schilleriana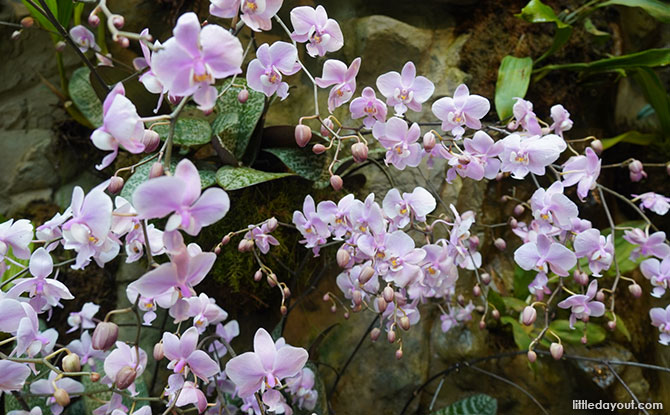 Native to the Philippines, Phalaenopsis schilleriana can be found growing in moist rainforests. The flowers naturally arch to pendant inflorescence which can grow up to 1 metre in length. Interestingly, the Phalaenopsis schilleriana's blooms all open at once, giving its surroundings a glorious burst of pink each time.
Read more about the National Orchid Garden here.