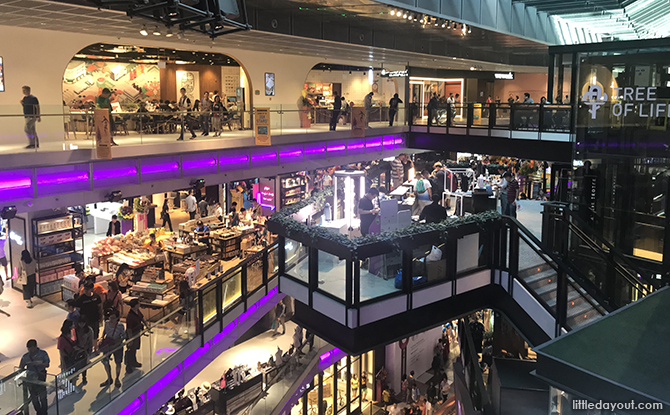 With plenty of things to eat and see at the newly-opened Funan mall, have you been wondering where to start? Fret not- here's a list of the five must-do things in Funan mall that you should be on the lookout for.
1. Snap an OOTD and enjoy the retail experience at Love, Bonito
Love, Bonito's biggest and best physical store in Singapore is very pink, pretty with multiple Instagram-worthy spots. Featuring an exclusive Augmented Reality (AR) Walkway, take out your phone, scan the QR code and watch as flowers bloom by your feet as you walk. It is a two-man effort so ask your shopping buddy to capture that picture-perfect moment for you!
The store also has an Infinity Mirror Room for you to take the perfect OOTD (Outfit of the Day) shot from all angles. Besides the amazing retail experience, be sure to drop by Love, Bonito at Funan mall for some dreamy and oh-so aesthetic Instagram pictures.
2. Conquer the rock wall at Climb Central
If shopping isn't really your cup of tea, try your hand at scaling the rock walls at Climb Central. The largest rock-climbing facility in the CBD with a grand total of 50 lanes, there are many different routes for you to explore and get your blood and heart pumping.
Challenge yourself at the 15-metre rock wall, the tallest in the facility. Not for the faint at heart, this promises a fun, adrenaline-filled adventure.
3. Hone your camera skills at the Nikon School
If you're looking to brush up your photography or videography skills, look no further than the Nikon Experience Hub in Funan mall. The newly-opened flagship shop houses the Nikon School- a place used to hold workshops led by Nikon's professional photographers and industry experts. Sign up for classes to learn from the professionals and pick up useful tips and tricks to take cool shots and raise your photography game.
4. Step into a whole new world at Golden Village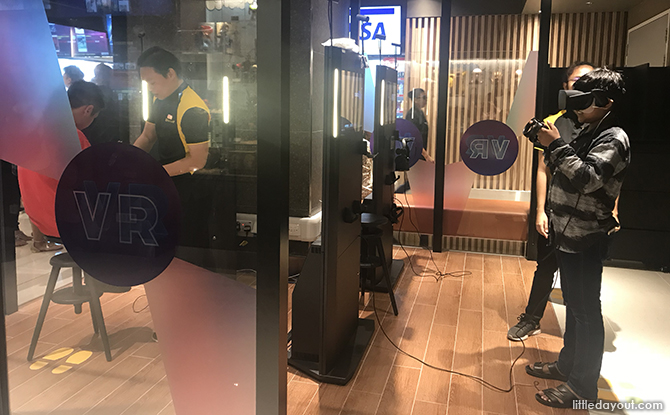 Golden Village has added not one or two but four Virtual Reality (VR) pods allowing for moviegoers to enjoy an immersive cinematic and gaming experience. If you've ever wanted to experience what it's like to step into the movie or gaming universe- you're in luck. Don't miss this engaging experience because sometimes, dreams do come true.
5. Savour Afuri Ramen at Afuri ramen + dumpling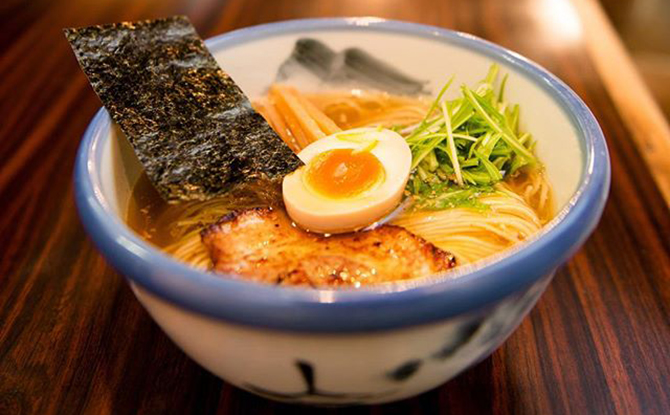 Ramen lovers rejoice! Hailing from Japan, Afuri ramen finally hits the sunny shores of Singapore after seven long years. Afuri ramen's famed yuzu-scented ramen and charcoal grilled pork are unique in the ramen world.
Known for its light and refreshing chicken broth with the delicate, tangy bitterness of the yuzu adding more depth to the ramen, Afuri ramen is not your typical rich and creamy tonkotsu based ramen. Afuri ramen + dumpling at Funan mall is not just the first outlet in Singapore but also in Asia outside of Japan. Be sure not to miss sampling this delicious ramen when visiting Funan mall!