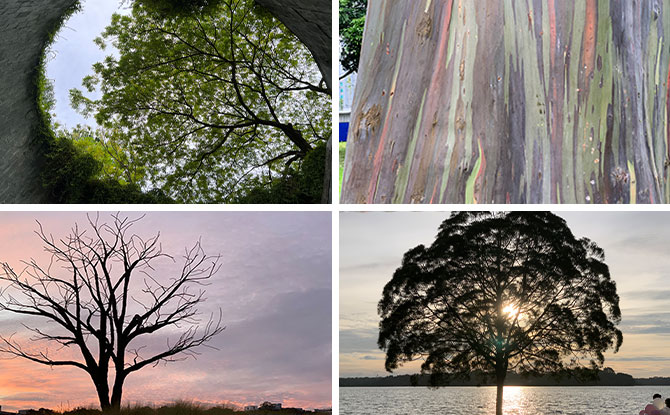 Living in a garden city means that we have the privilege of being surrounded by flora and fauna. While many will notice plants such as flowers, trees are also an iconic part of Singapore's green landscape. Other than providing living creatures with shade and fresh air, trees also are landmarks and in some cases, heritage markers. Here are five iconic trees in Singapore.
---
5 Iconic Trees in Singapore
The Fort Canning Tree Tunnel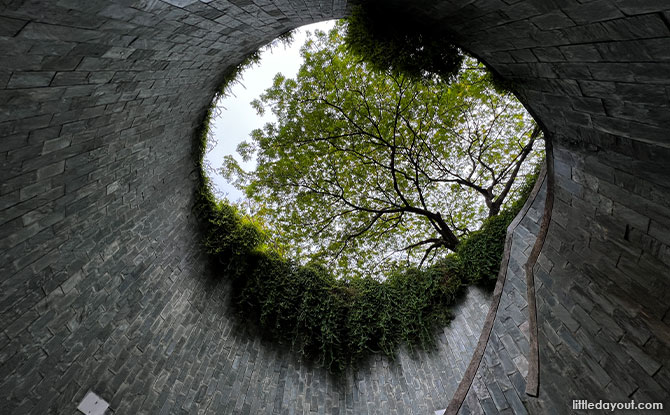 The Fort Canning Tree Tunnel is one of the most  iconic photo spots in Singapore. Built with a spiral staircase on the edge of Fort Canning Park, when one looks up from the bottom of the staircase, the tree that is visitors will see when they look up is a Yellow Rain Tree. Be sure to time your visit right to see the sight of the trees and silhouettes against the staircase wall. Read more here.
---
The Rainbow Tree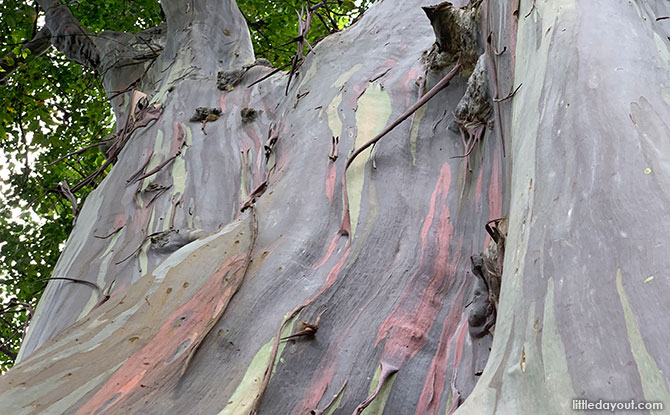 ---
-- Story continues below --
With its multi-coloured bark, the so-called Rainbow Tree at Katong Park is a Mindanao Gum tree, scientifically referred to as Eucalyptus deglupta. It belongs to the Eucalyptus family and has the distinction of being the only Eucalyptus species found naturally in the Northern Hemisphere. When the bark falls off, it reveals its bright-green inner bark. When this matures, it can show-off blue, purple, orange and maroon tones. Read more about this beautiful tree here.
---
The Lone Tree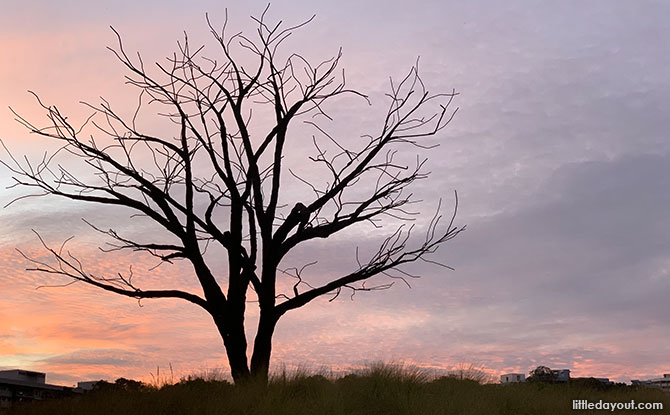 Standing prominently at the Grasslands section of the Gardens is the Lone Tree. Did you know that this barren-looking "tree" is actually a sculpture made from twisted bars of metal that have been fashioned to look like a tree? It is one of the most photographed spots in the Garden and has been the backdrop for photoshoots and video shoots for weddings, graduations and more. Read more about it here.
---
Singapore Botanic Gardens Tembusu Tree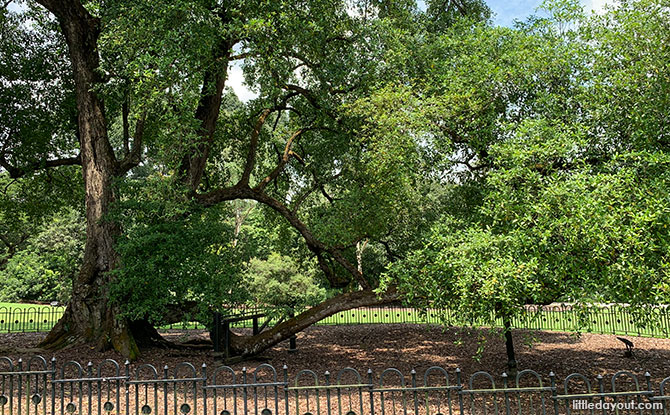 Take a look at the back of a Singapore $5 note. The pictured Tembusu tree can be found at Singapore Botanic Gardens' Lawn E. It overlooks Swan Lake and has a distinctive branch which grows perpendicularly away from its trunk. This Tembusu tree at Singapore Botanic Gardens is reportedly more than 150 years old. Read more about this tree here.
---
Upper Seletar Reservoir Park Tree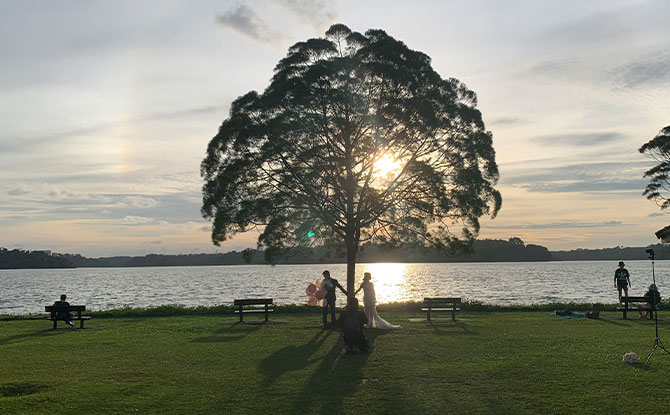 The Casuarina tree at Upper Seletar Reservoir Park is set against the reservoir and is a sight for the eyes magnificent sight especially during sunrise or sunset. The tree is symmetrical, making it a great photo spot with lots of possibilities for creative poses. Casuarina trees have delicate needle-like twigs growing in a distinctive cones and are commonly grown on seaside parks. Read more about this tree and where to find it here.