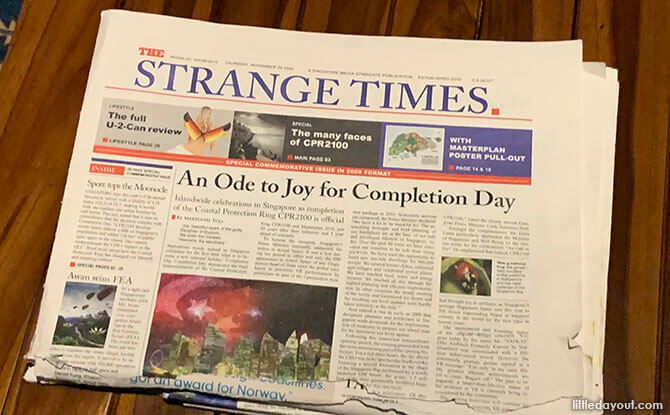 With the Singapore Bicentennial, 2019 has been a year of reflection on the past 200 years. The ArtScience Museum's exhibition 2219: Futures Imagined extends that sense of reflection by challenging visitors to think ahead about to what the next 200 years holds for Singapore.
The 2219: Futures Imagined exhibition at ArtScience Museum is inspired by the work of Singaporean writer Alvin Pang. It features works by various artists, architects, filmmakers and writers to paint a vision of future scenarios that Singapore will face.
What Lies Ahead?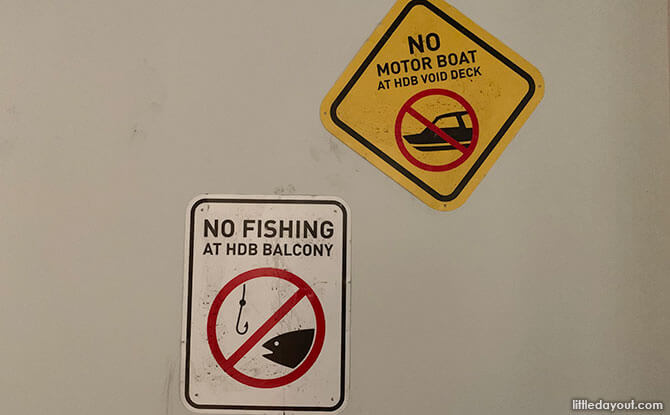 Riffing on the theme of climate change and the loss of the Earth's biodiversity, don't expect to see flying cars and the Jetsons-type utopia. Instead, it is a post-apocalyptic world where rising sea levels and damage to the environment has resulted in a need for humans to adapt to new challenges.
This premise makes 2219: Futures Imagined intriguing, darkly-humorous and thought-provoking at the same time.
---
-- Story continues below --
Journey to the Future
The exhibition's narrative unfolds in five acts.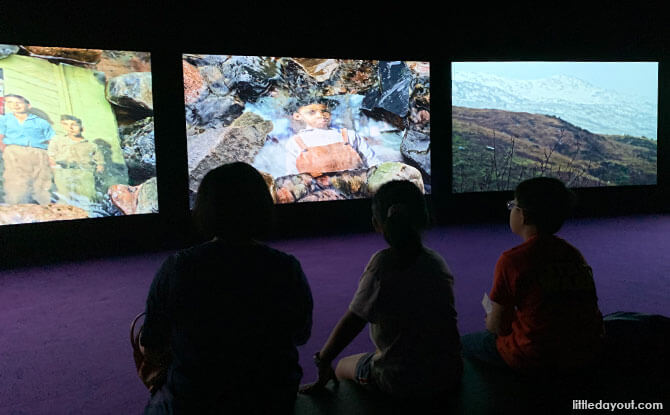 Act I – Arrival starts in 2019 and presents the global impact of environmental change through a six-screen video installation, Purple, by John Akomfrah.
The next section of the exhibition fast forwards to the middle of the 21st century and examines the implications of global changes to Singapore.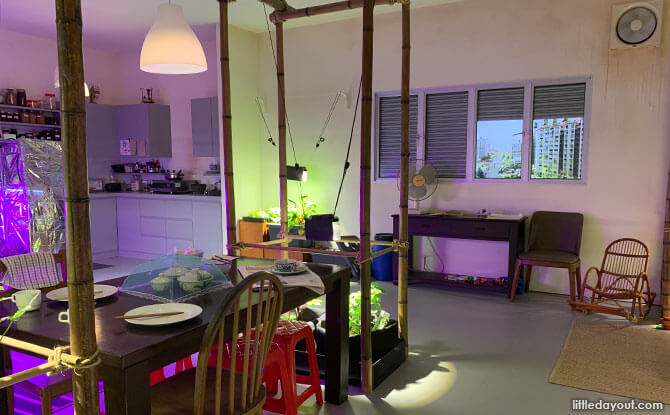 We particularly enjoyed the work Mitigation of Shock (Singapore Edition). Step into a mock-up of an HDB apartment of the future where food production has been forced indoors.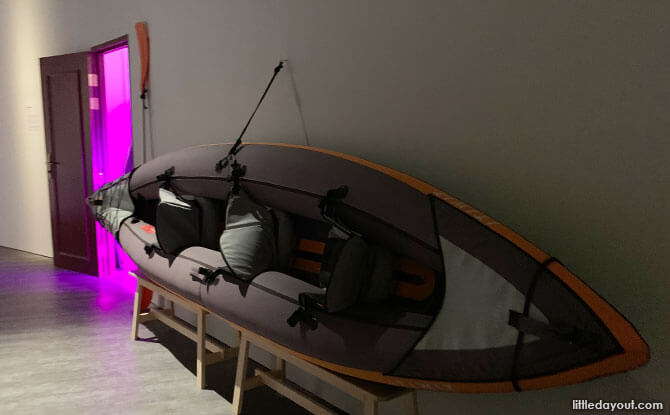 The threat of harsh weather conditions means that a kayak must be kept along the common corridor in case there is a need to escape rising waters. It is interesting to contemplate what it would be like if Kevin Costner's Waterworld really happened.
In Act III, a vision of Singapore having to move its citizens underground by the 2060s is painted.
This is balanced off with Blooming, a digital artwork by Lisa Park.
Step barefoot on to the interactive installation and watch as the digital cherry blossom tree responses to human touch and connection.
Amongst the other thought-provoking exhibits at 2219: Futures Imagined is win > < win, the 16-minute-long interactive installation involving live sea jellies.
2219: Futures Imagined
This ArtScience Museum exhibition is quite enjoyable and dark at the same time. It presents, in an immersive manner, vignettes of how Singapore may evolve over the next 200 years and evokes thoughts of what we must do today.
"The projects in 2219: Futures Imagined are not predictions of how the future will unfold, nor straightforward warnings of the potential dangers ahead. Instead, the artworks in the show enable us to inhabit a few of many possible future scenarios. 2219 asks our audiences to reflect on what kind of future they want for Singapore, and what actions they may be prepared to take to bring that future into being," said Honor Harger, Executive Director of ArtScience Museum.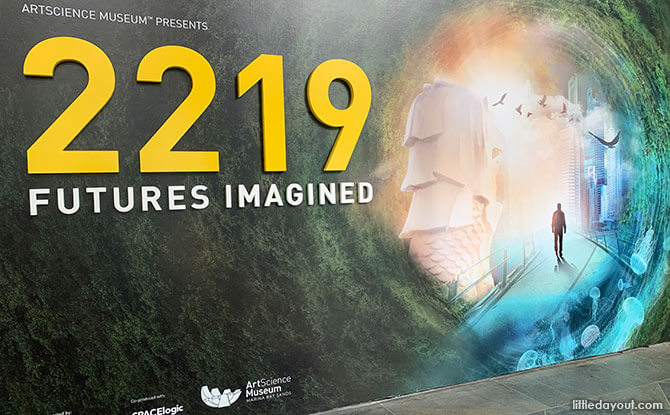 2219: Futures Imagined at ArtScience Museum will run till 5 April 2020.
As a plus point, since the future belongs to the young, all students studying in local institutions enjoy free admission to the exhibition.