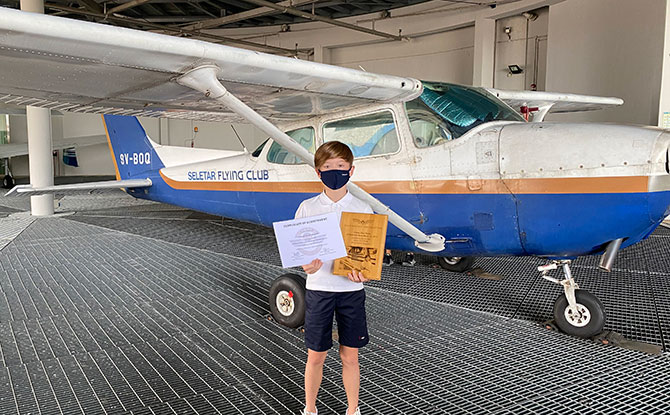 While most 10-year-olds spend their time playing games or in front of the TV, 10-year-old Tibeau Zhan Fraise has his eyes set on something higher – the skies. On 27 November 2021, he completed his first 10 hours of flight training on a CESSNA 172 at Seletar Flying Club, making him the club's youngest member ever.
---
Developing an Interest in Flying
Tibeau, whose family moved to Singapore from Africa during the COVID-19 pandemic, was only introduced to flying in the middle of this year. His father, Aymeric Fraise, who is in the process of getting his own private pilot license, had taken Tibeau and his sister to observe his own training flight. This got Tibeau hooked on the idea of flying.
The Singapore American School student started off with flight simulator lessons at ClubWOA before signing up as a member of the Seletar Flying Club for flying lessons.
"This has been a really great experience for me. Not everyone would have the opportunity to learn flying, and I really enjoy being in the sky. I want to be a commercial pilot in future," said Tibeau.
---
Singapore's Youngest Flying Club Member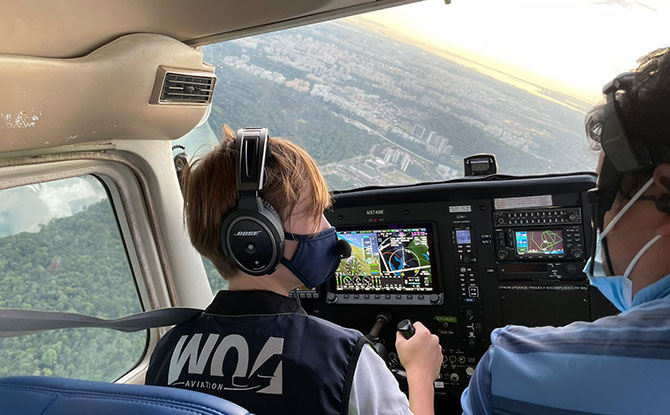 New Wei Siang, President of Seletar Flying Club, who presented Tibeau with a Certificate of Achievement said, "It brings me great pleasure to present this award to Tibeau, Singapore's youngest flying club member. Despite his youth, he has shown great perseverance and precision throughout all his flying classes. I hope that Tibeau's achievement can inspire other youths to chase after their passion in flying."
Mr Jiang, Tibeau's Flight Instructor said, "Tibeau displayed extraordinary aptitude in flying at the age of only 10 years old. In a short span of flight training, he was able to master flying fundamentals quickly and debrief himself on any errors."
As Seletar Flying Club members can only get their private pilot license at the age of 17, Tibeau will continue to fly under the professional guidance of a Certified Flight Instructor until he is old enough to fly solo.
The Fraise family have decided to settle down in Singapore and is currently applying for permanent residency. As for Tibeau, he hopes to serve his National Service with the Air Force in the future.