While we normally think of museums as covering topics such as history and art, there are also unusual museums in Singapore waiting to be discovered. These tend to cover more niche subjects and, in the case of privately-run museums, are often born out of the passion of their founders.
If you are ready to explore something different for the norm, here are some unexpected and unusual museums in Singapore that you can pay a visit to.
Unusual Museums in Singapore You Can Visit
World of Birdnest Museum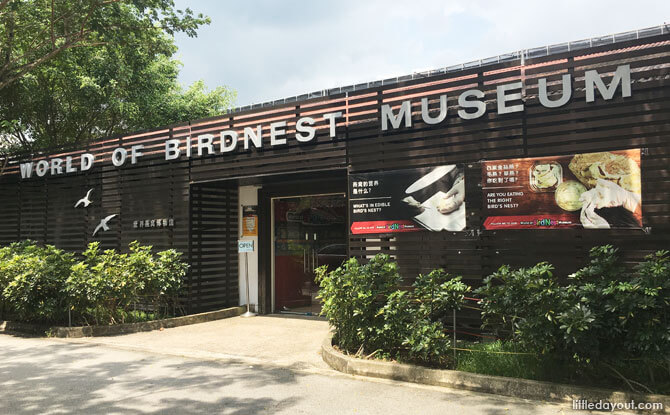 Edible bird's nest is a prized Chinese delicacy. If you have ever wondered why, pay a visit to the World of Birdnest Museum – a museum dedicated to bird's nest. Inside, learn interesting facts about this expensive food product.
---
-- Story continues below --
---
Gem Museum
Have an interest in sparkling stones? At the Gem Museum, you can dig into the story behind how precious rocks make their way from the ground to the market. This small museum also provides insights into various aspects of the gem and diamond industry.
---
Singapore Musical Box Museum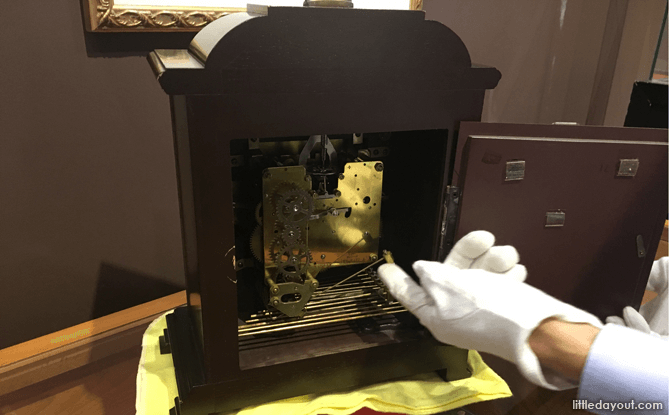 Trace the history of musical boxes and their links to Singapore at the Singapore Musical Box Museum. The guided tours conducted will allow you to gain a better appreciation of the delicate musical instruments found at this unusual museum in Singapore.
---
Vintage Camera Museum
More than 1,000 cameras are on display at the Vintage Camera Museum. These range from tiny spy cameras to "The Mammoth", an enormous camera built to photograph a train. Camera enthusiasts will have a field day taking photographs of the various interesting cameras at this museum in Singapore.
---
MINT Museum of Toys
View toys from over 40 countries, some of which date back to the 1840s, at the MINT Museum of Toys. This quirky museum in Singapore has toys displayed across different thematic areas such as Outerspace, Characters, Childhood Favourites and Collectibles. Get a healthy dose of nostalgia at this toy museum in Singapore.
---
IRAS Gallery
Yes, there is a gallery devoted to the subject of tax in Singapore! Did you know when tax collection first started in Singapore? Or what was the primary source of tax revenue in Singapore's early days? Get these questions and more answered at the IRAS gallery at Revenue House.
---
Butterfly Park & Insect Kingdom
Housing an amazing collection of butterflies and insects, the Butterfly Museum & Insect Kingdom will satisfy those fascinated with the weird and wonderful of insects. At this "insect kingdom museum", indoor displays are complement with an outdoor garden area where visitors can view live butterflies fluttering about.
---
Singapore Chinese Opera Museum
The Singapore Chinese Opera Museum focuses on the development of Chinese operas in Singapore, including Cantonese, Teochew and Hokkien Operas. Do call ahead if you wish to visit this unusual museum in Singapore.
---
Shimano Cycling World
Shimano Cycling World is a gallery devoted to bikes, bikes and bikes. On display are early bicycles like the Penny-farthing and one which dates back to 1818. Even if you are not a bike devotee, it is still interesting to browse through Shimano Cycling World's pull-out cabinet of bicycles and its showcase of bike innovations.
---
NEWater Visitor Centre
The NEWater Visitor Centre is dedicated to the story of wastewater – or at least the treatment of it. Take an educational look at one of Singapore's national taps and how the problem of water sustainability is being tackled.
---
The Kindness Gallery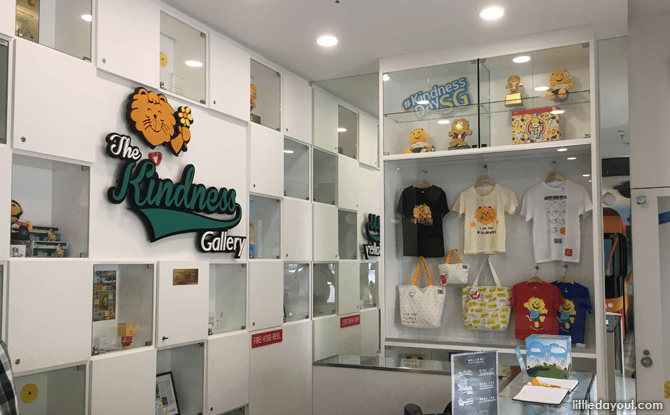 Those who grew up in the 1970s and 1980s will get a dose of nostalgia at The Kindness Gallery. This gallery contains Singa the Lion memorabilia and others from the courtesy campaigns of that era.
---
"Traditional Games Gallery" at Singapore Sports Museum
A section of the Singapore Sports Museum is currently dedicated to traditional, old-school games like five stones, gasing and chatek. At "Games of Yesteryear", information panels provide instructions on how to play them. Best of all, the actual games are also available for museum-goers to have a go too! This exhibition will only be open till 30 June 2018.