Tianjin is a major coastal city in north-eastern China. Just 170 km east of Beijing, it is a sprawling metropolis where traditional and contemporary influences can be felt all around. After the Second Opium War in 1858, Tianjin was opened up to foreign trade. This has left the city with European-style buildings alongside traditional Chinese cultural sights. Tianjin's location and transport connections also make it an ideal base to explore the surrounding region.
A visit to Tianjin on a family vacation can offer rich and varied experiences for everyone, young and old. Here are 10 things to do on a Tianjin vacation with the family.
Things to Do in Tianjin on a Family Holiday
1. Explore the Ancient Cultural Street
Tianjin's Ancient Cultural Street provides a window into the world of Chinese folk customs. Shop for traditional Chinese handicrafts and curios, sample the local delicacies like the Goubuli Steamed Dumplings and admire the traditional-looking street that will make you feel you are back in ancient China. There are also historic buildings to visit, like the Temple of the Queen of Heaven, one of three remaining Mazu temples in the world, and the Yuhuang Pavilion, which dates back to the Ming Dynasty.
2. Soar Onboard the Tianjin Eye
Get a bird's eye view of the city onboard the Tianjin Eye. The 120-metre tall observation wheel straddles the Haihe River, towering over the Yongle Bridge. There are 48 passenger capsules on the Tianjin Eye and a rotation takes approximately 30 minutes. Visit the Tianjin Eye in the evening to see it illuminated in bright neon colours.
3. Relax on a Hai River Cruise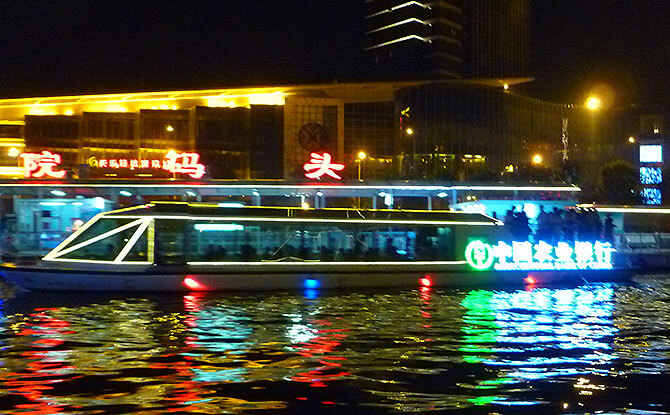 Embark on a relaxing river cruise and savour the sights of Tianjin from the water. Admire the city's architectural styles, old and new, and landmarks. The cruise makes for a great evening activity when the lights come up.
4. Luxuriate at the Riverside 66 Shopping Mall
Indulge in a spot of retail therapy at Tianjin's impressive Riverside 66 shopping mall. Home to many international renowned brands, it is the perfect location to get in some shopping in the heart of the city. With more than 50 food and beverage outlets available, there are plenty of dining choices, from sushi to Starbucks, to satisfy the taste buds too.
5. Have an Animal Encounter at Tianjin Haichang Polar Ocean World
Kids will enjoy an encounter with polar bears, penguins and other aquatic animals at Tianjin Haichang Polar Ocean World. The aquarium is divided into zones such as Polar Animals and the Subsea Tunnel. It also has daily shows and feeding sessions where you can view the animals.
6. Strut along the Italian Style Street
Visit the Italian Style Street to get a taste of the dolce vita in Tianjin. The European-style district was formerly the Italian concession area of the port city and charms visitors with its distinctive architecture. Savour a pizza or pasta at an Italian restaurant or stroll around Marco Polo Square to soak in the ambiance of the stylish area.
7. Wonder at the Porcelain House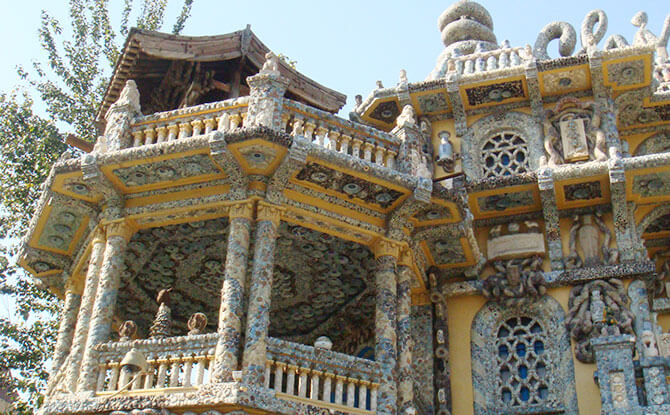 Be amazed at this quirky tribute to chinaware. The Porcelain House in Tianjin is creatively embellished from floor to ceiling with colourful chinaware. It is estimated that more than 400 million pieces of porcelain were used to decorate the building with some of the porcelain pieces dating back to the Tang Dynasty (618-908 BC). These porcelain decorations give the French-style building a "Gaudi-istic" look.
8. Step Back in Time at the Shi Family Courtyard
Built in 1875, the Shi Family Courtyard, in Yangliuqing Town, was originally the home of the Shi Family, one of the eight powerful families in Tianjin in ancient times. The traditional Chinese mansion covers more than 6,000 square metres. Imagine you have stepped back in time as you wander through the residence's various folk houses, pavilions and gardens.
9. Venture to the Great Wall at Huangya Pass
Take a day trip out of Tianjin and visit the Great Wall at Huangya Pass. Less crowded than Badaling Great Wall of Beijing, at Huangya Pass, you can experience walking on the Great Wall while reflecting on the dramatic beauty of the surrounding landscape.
10. Visit Beijing!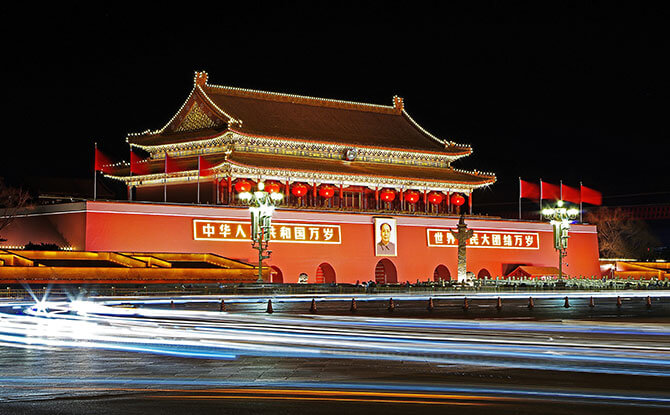 While technically not in Tianjin, Beijing is just a short train ride away from the coastal city. With China's modern bullet trains, the 120 km journey from Tianjin to the Beijing South train station only takes around half-an-hour. A one-way train tickets cost under S$20. This makes Beijing's historic sights and attractions like the Forbidden City within easy reach of Tianjin.
Bonus Tip: Travelling to Beijing via Tianjin with Scoot
For more bang for your buck, if your heart is set on visiting Beijing, you have the option of reaching Beijing through Tianjin on Scoot and enjoy great prices on your airfares.
Scoot flies its Boeing 787 Dreamliner direct from Singapore to Tianjin with one-way FLY fare starting from as low as S$189 per passenger.
From Tianjin Airport, you can either take a taxi or an Airport Shuttle Bus to the train station. The bullet trains from Tianjin to Beijing leave regularly throughout the day and the journey only takes around 30 minutes.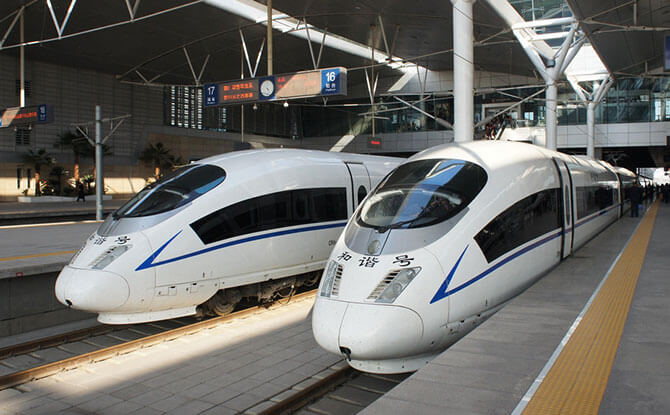 For added convenience, you can book your bullet train tickets online too.
It is also possible to enjoy Scoot's fares by travelling to Shanghai via Hangzhou. From Shanghai, it is a two-hour car ride (approximately RMB250 or S$50) to Beijing.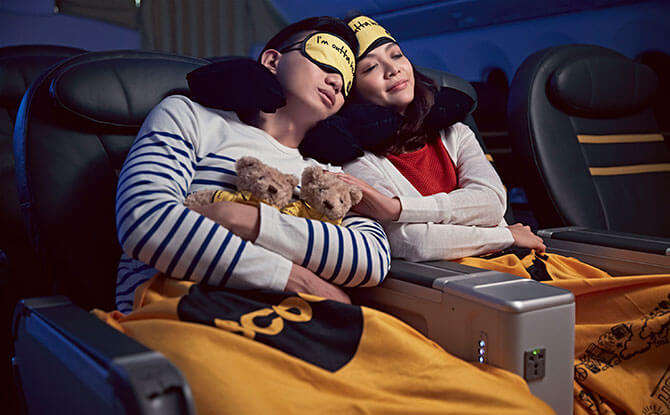 On its flights, Scoot also offers the option of ScootBiz seats for added comfort or the Scoot-in-Silence quiet zone where children under 12 years old are not allowed. These options allow passengers to enjoy uninterrupted sleep and arrive at their destination better rested.
Find out more about Scoot's flights to Tianjin here.
This feature is brought to you in collaboration with Scoot.