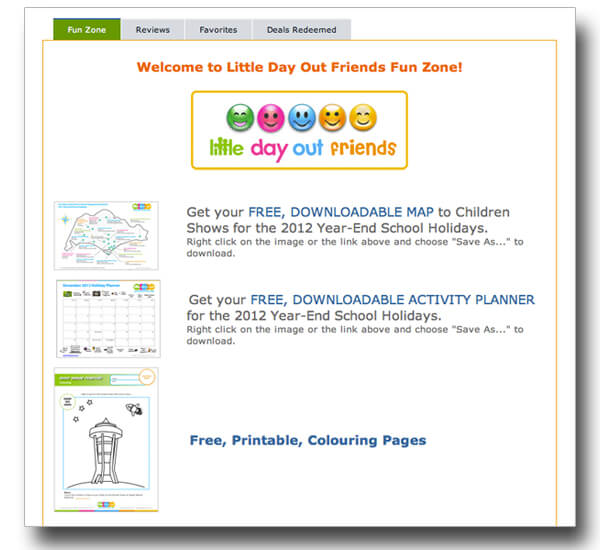 Hurray! The November and December 2012 school holidays are here!
Little Day Out has prepared a free Holiday Planner just for you. It's a powerpoint file filled with suggestions and ideas on what you can do with your kids in Singapore.
All you need to do is drag and drop the ideas into the calendar. Do this as a family activity, print and paste it up on the refrigerator and bingo, you'll have a customised Holiday Plan for your family!
Simply,
1. Sign in to your Little Day Out Friends account; and
2. Click on your Profile Page (click on your name at the top left corner)
to download the Holiday Planner now before the holidays slip away!
Not yet a Little Day Out Friend? Create your FREE account here.