Is a little mini-me of yours gearing up for a birthday… and mouthfuls of birthday cake?
If your child's requested for a themed birthday cake, along the lines of his or her favourite cartoon, fret not! Here's a list of bakeries in Singapore with character licences, so you know where to go looking for a character cake in Singapore to take to the upcoming kindy class party.
Where To Buy Character Cakes In Singapore
---
Bengawan Solo

The stalwart of the local cake world, Bengawan Solo is the go-to bakery for almost all occasions. With outlets in pretty much every shopping centre in Singapore, Bengawan Solo is a great place to head to for a last minute cake! Their signature Pandan Kaya Cake is always a hit at home with my husband and daughter.
Bengawan Solo has catalogue after catalogue of character cakes in Singapore for you to choose from; My Little Pony, Paw Patrol, Zootopia, Transformers, Justice League, and even Looney Tunes – the selection is almost dizzying! You just need to put your order in with Bengawan Solo at least two days in advance.
---
-- Story continues below --
PS – Bengawan Solo does an awesome 3D cake of Lightning McQueen from the Disney animated film, Cars!
---
Cold Stone Creamery
When it comes to ice cream cakes, Cold Stone Creamery has gotten it down to an art. With over a hundred designs to choose from classic animated films including How To Train Your Dragon, Shrek, Despicable Me, Trolls, Kung Fu Panda, and Jurassic World.
If you think deciding on your favourite character is going to be a challenge, finalising your cake's flavour is a whole level up, what with options such as Cookies & Creamery (layers of moist Devil's Food Cake and Sweet Cream Ice Cream with OREO Cookies) and Strawberry Passion (layers of moist Red Velvet Cake, Strawberry Puree and Strawberry Ice Cream on a Pie Crust).
Cold Stone Creamery's ice-cream character cakes in Singapore start at $65 for a 6-inch square and are available for order online or at their outlets.
---
PrimaDeli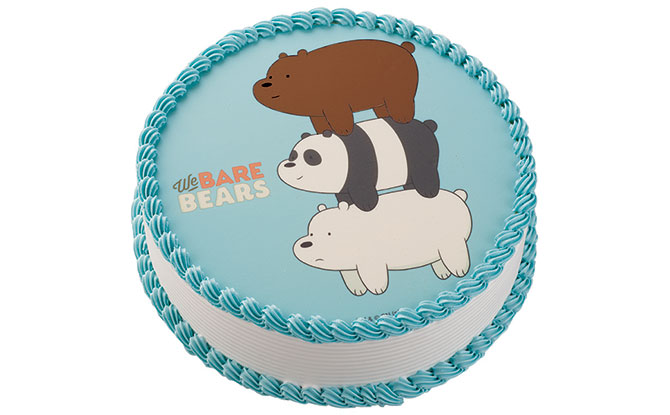 Launched in 1992, PrimaDéli is Singapore's first homegrown bakery franchise, and one of the longest-running Singapore food franchises. Whatever the occasion, PrimaDéli has more than 150 different cakes for you to choose from – 3D cakes, mini cakes, character cakes and even hidden surprise cakes are available.
PrimaDéli has the licences for popular characters such as Dora the Explorer, Strawberry Shortcake, SpongeBob SquarePants, Go Diego Go, Robocar Poli, Pokemon, and We Bare Bears.
If you have a lot of mouths to satisfy, PrimaDéli's character cakes go up to a whopping 5 kg! To ensure you get the cake of your heart's desire, put in your order at least four working days in advance.
---
Polar Puffs & Cakes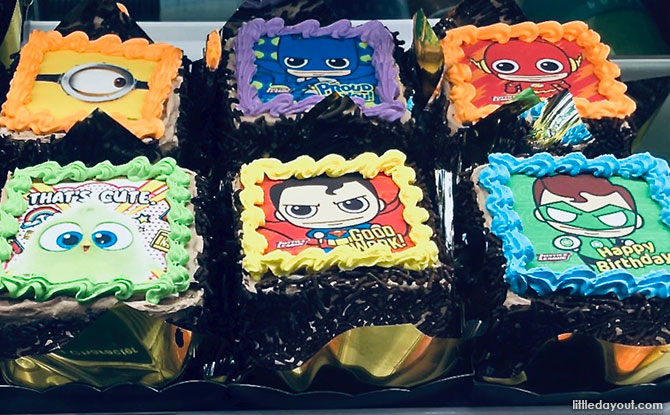 Established since 1926, Polar Puffs & Cakes is a familiar and well-loved brand in Singapore with 30 outlets and bistros locally, in addition to more than 80 distribution points through petrol stations and convenience stores.
Their range of character cakes in Singapore run the gamut, and include the Powerpuff Girls, Hello Kitty, Power Rangers, Angry Birds, the Minions, and even Tom and Jerry. Starting at $4.20 for a mini-size cake, Polar Puffs & Cakes' character cakes are available in your choice of cake sponge, layered with chocolate or vanilla buttercream, and topped with an edible icing sugar sheet featuring your favourite cartoon character! Remember to submit your order at least two working days in advance.
---
Swee Heng 1989
Halal-certified bakery Swee Heng 1989 Classic Bakery is the epitome of a Singaporean bakery that maintains the traditions of the past, while innovating for the future. With outlets islandwide, Swee Heng 1989 Classic Bakery offers a great selection of sweet and savoury breads, tea cakes, and of course, character cakes.
With Pandan, Vanilla, Chocolate, or Coffee sponge as a base, you can choose characters from animated favourites such as Trolls, Madagascar, Shrek, and How To Train Your Dragon. Prices start at $38 for a 1kg cake that you can order online at least 4 working days in advance.
---
Swensen's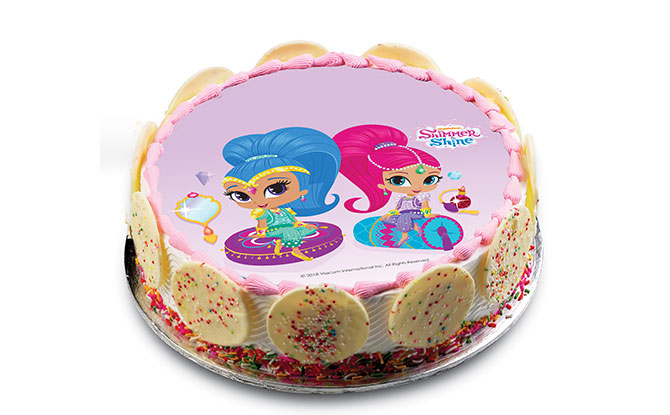 My daughter loves ice-cream as much as she loves cake. Put the two together and I have an absolute winner on my hands!
A household name like Swensen's will surely not disappoint when it comes to character ice-cream cakes, with licences for a wide range of characters including Moana, Big Hero 6, Shimmer and Shine, Sofia the First, Doc McStuffins, and even Retro Teenage Mutant Ninja Turtles for all you children of the 80s.
Every ice-cream cake ordered is packed in a special Swensen's Cool box which ensures that your cake stays cool without refrigeration for up to 6 hours from the packing time. The Cool Box doubles up as a beautiful display tray when water is poured on the dry ice, creating a beautiful smokey "dry ice effect".
Order online at least 3 working days in advance, or hedge your bets and turn up at a Swensen's near you for a last minute purchase.
---
The Cake Shop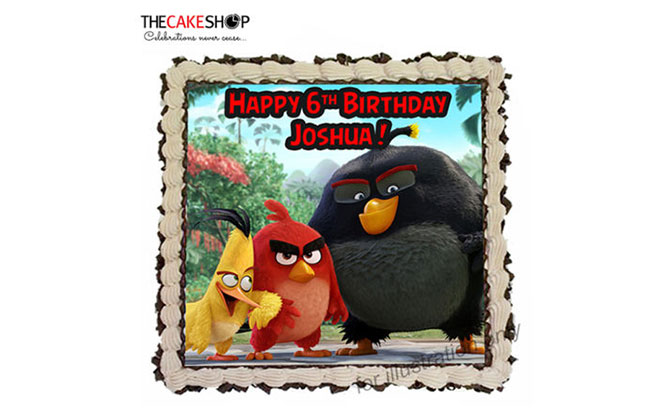 The Cake Shop was founded by a team of passionate and dedicated bakers. With outlets in Liang Court, JCube, The Grandstand, and The Seletar Mall, The Cake Shop even offers balloon delivery.
With dozens of characters such as Doraemon, Spiderman, Snorlax, Baby Shark, Nemo, Dory and even Minecraft to choose from, your child is sure to find a cake he or she fancies.
Available in 6 different flavours – there's an eggless option too! – The Cake Shop's character cakes start at $58.90, with free delivery for orders above $70.