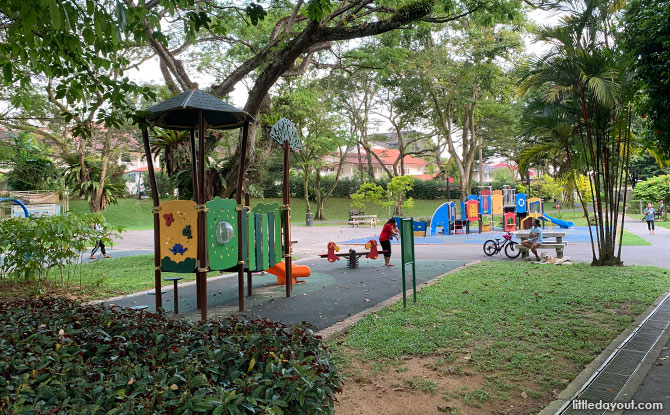 Watten Heights Playground is a great place to take the kids. Tucked away just around the busy dining enclave at Greenwood, the neighbourhood park is a little gem that invites kids to have some fun amidst lush greenery.
---
Play Time at Watten Heights Playground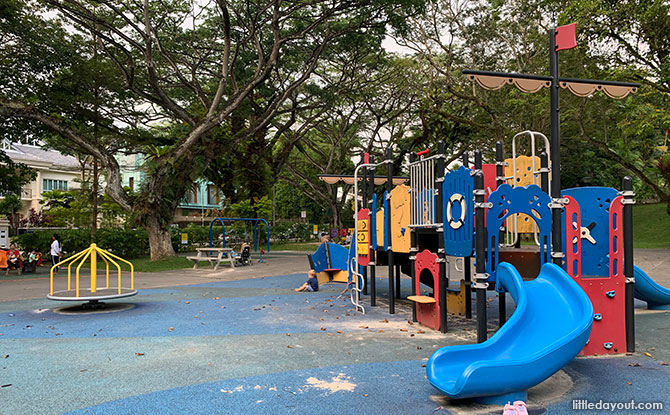 One of the key features at the Watten Heights Playground  is it ship-themed play structure that is perfect for younger kids. Kids can climb on board and imagine they are charting a  course to discovery. The blue, red and yellow play structure is primarily made up of a low platform but there is also a blue slide on one end.
Nearby, there is a separate toddler play area, so even the youngest ones can have some fun.
---
-- Story continues below --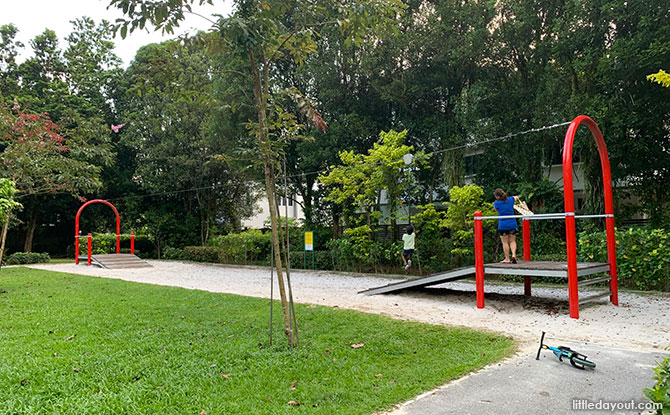 Another attraction at tThe park is its zipline for the older kids. This single flying fox equipment is set in the middle of a sand pit and kids who enjoy the sensation of flying through the air can experience it on this piece of play equipment which isn't found in that many neighbourhoods.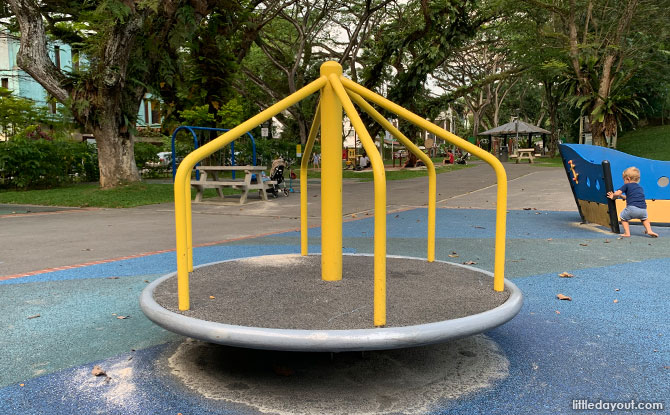 There is also an old-style miniature merry go round where kids can spin themselves round and round. Painted bright yellow, the merry go round is another way to catch the air at Watten Heights Playground. There is also a see saw for the younger ones at the playground too.
---
Enjoying Nature in the Neighbourhood
Watten Heights Playground and its park also has fitness equipment, making it a multi-generational space.
It is a great place to spend a hot day, because it is so well shaded. The park is also very green and leafy, which makes it a beautiful place to be. For those who may be dining with kids at the nearby restaurants at Greenwood may even wish to take a short walk up the slope to pay a visit to this neighbourhood park so that the kids can expend a bit of energy.
Watten Heights Playground is located along Watten Estate Road.