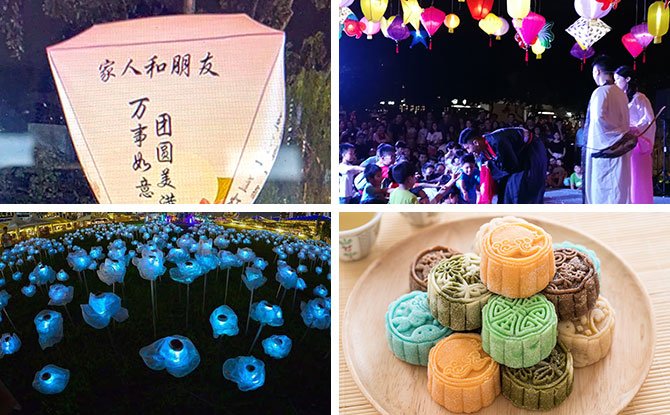 As the moon reaches its roundest and brightest, it's time for mooncakes, lanterns and family get-togethers. This year, the Mid-Autumn Festival falls within the September school holidays – which means more time for families to enjoy the celebrations! An event not to be missed is the Wan Qing Mid-Autumn Festival 2019, held on 7 and 8 September at the beautiful and historically significant Sun Yat Sen Nanyang Memorial Hall, a national monument of Singapore.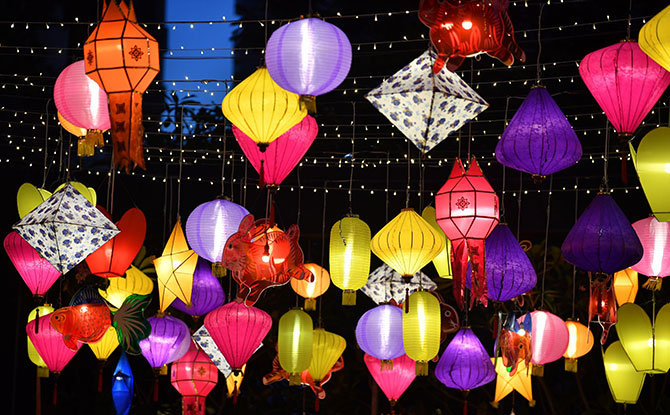 Expect fun-filled activities, cultural performances, Insta-worthy art installations and more at the quaint two-storey museum with a sprawling garden and 117-year history.
Here are some of the highlights of the Wan Qing Mid-Autumn Festival 2019 (all activities are free of charge unless otherwise stated):
Release of Helium Sky Lanterns, A First in Singapore
A symbol of hope and blessing, sky lanterns are traditionally released to mark the Mid-Autumn Festival, also known as Lantern Festival. Watch in awe as giant helium sky lanterns, illuminated by LED lights, float into the air on the evening of 7 September 2019, for the first time in Singapore!
---
-- Story continues below --
Will you be one of the lucky families selected to write your well wishes on the majestic light structures before their take-off?
'Moonflowers of Mid-Autumn' Art Installation
Walk amid 200 glow-in-the-dark flower sculptures crafted using mesh and solar-powered LED bulbs by local artist Lee Yun Qin, with the help of the museum's youth volunteers.
This enchanting outdoor art installation celebrates a Mid-Autumn Festival folklore: Chang'e, who swallowed an elixir of immortality, ascended to the heavens but chose to stay in the moon so she could look over her husband, Hou Yi, on earth. This work of art symbolises the desire for union and is the perfect backdrop for a family or couple photo.
Balestier Heritage Trail
Venture out of the museum into the Balestier vicinity on a heritage trail to discover the hidden gems of the area – its cultural landmarks, traditional trades and architectural styles. It'll be an eye-opener, especially for the kids!
When: 7 & 8 September, 10.30 am
A charge of $5 per person is required for the Balestier heritage trail. You can register for this activity here.
Family-friendly Workshops and Craft Activities
Sky Lantern-Making Workshop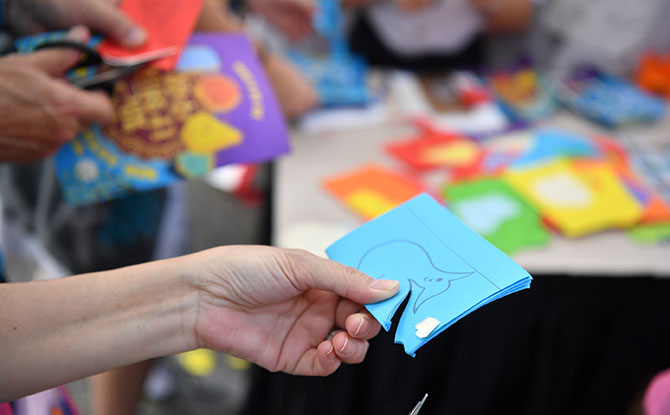 You've probably toted many lanterns before, maybe even made a few with the kids. This time round, create one that is destined for the sky, complete with words of blessing as the finishing touch!
When: 7 September, 11 am
'Moonflowers of Mid-Autumn' Workshop
Love the moonflower sculptures at the front of the museum? Learn how to make your own miniature version from the artist herself! With simple materials and a splash of creativity, you can also "grow" your luminous garden!
When: 7 & 8 September, 4 pm to 5 pm
Mooncake-Making Workshop
Mooncakes are a huge part of the Mid-Autumn Festival. How about trying your hands at making them? Kneading, rolling, tasting and laughing. That's the stuff of family memories.
When: 8 September, 11 am to 12 pm
Mid-Autumn Festival-Inspired Craft
From making Jade Rabbit bookmarks to decorating paper lanterns and sculpting mooncakes out of clay, the craft activities at the Wan Qing Mid-Autumn Festival 2019 are designed to keep little hands busy and bring big smiles to their faces.
When: Workshops held at various times from 12 pm onwards. Get more details here.
Evening Concert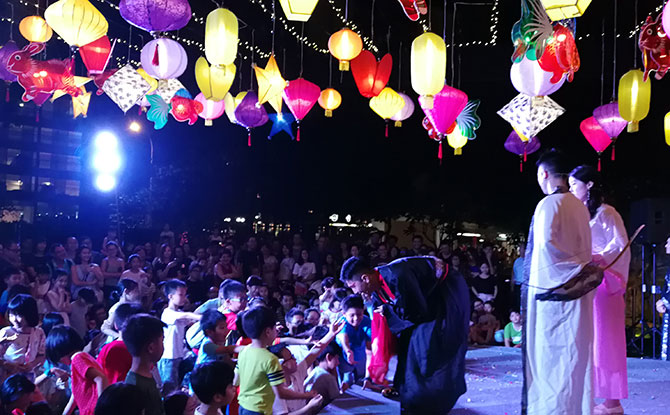 Be thoroughly entertained by a concert on each evening of the event. The programme line-up includes live band performances, interactive storytelling of Mid-Autumn legends, traditional face-changing and even a laser show. Enjoy!
When: 7 & 8 September, 6.30 pm to 8 pm
Lantern Riddles and Mooncake Tasting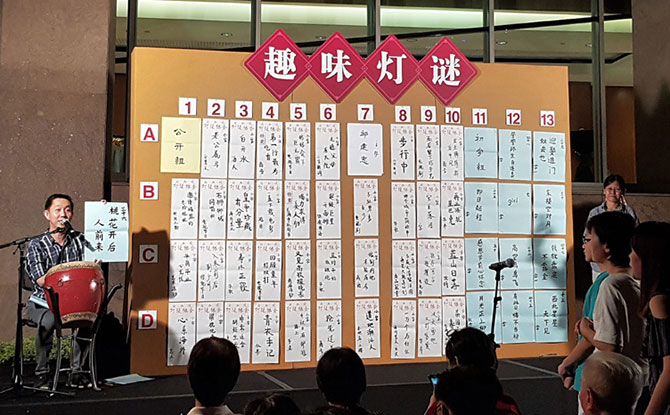 Have fun solving lantern riddles and appreciating mooncakes with a cup of Chinese tea. Time-honoured traditions like these are worth passing down to the next generation!
Lantern Riddles
When: 7 & 8 September, 5.30 pm to 6:30 pm
All-Day Treasure Hunt and Carnival
Hands up those who want to go on a digital Mid-Autumn treasure hunt within the museum's galleries! Find all eight markers placed around Sun Yat Sen Nanyang Memorial Hall, take a photo of them and upload them on to social media with hashtag #WQTreasureHunt to win prizes! You can embark on your adventure any time from 10 am to 9 pm.
The carnival games and snack booths will be open from 11 am to 7 pm. Caricature and balloon sculpting artists will also be roving around the museum grounds. Sounds like fun galore at the Wan Qing Mid-Autumn Festival 2019!
Permanent Galleries Guided Tour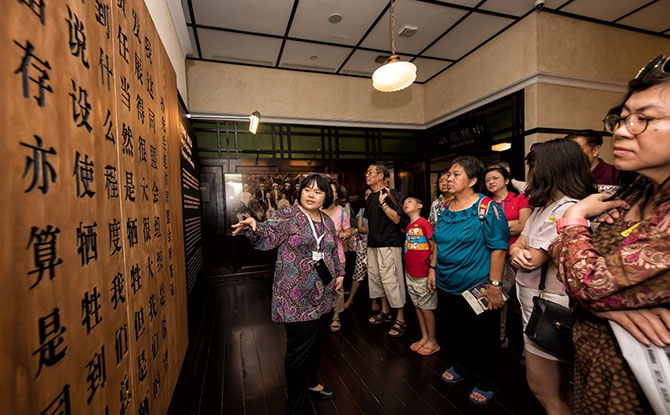 Take the opportunity of the Wan Qing Mid-Autumn Festival 2019 to enjoy a guided tour of the Sun Yat Sen Nanyang Memorial Hall. Hear anecdotes about the villa-turned museum, which served as a centre for Dr Sun Yat Sen's revolutionary activities and discover Singapore's contribution to the Chinese Revolution in 1911.
Wan Qing Mid-Autumn Festival 2019
When: 7 & 8 September 2019
Moonflowers installation from 13 August onwards.
Where: Sun Yat Sen Nanyang Memorial Hall
Website
This feature is brought to you by Sun Yat Sen Nanyang Memorial Hall.