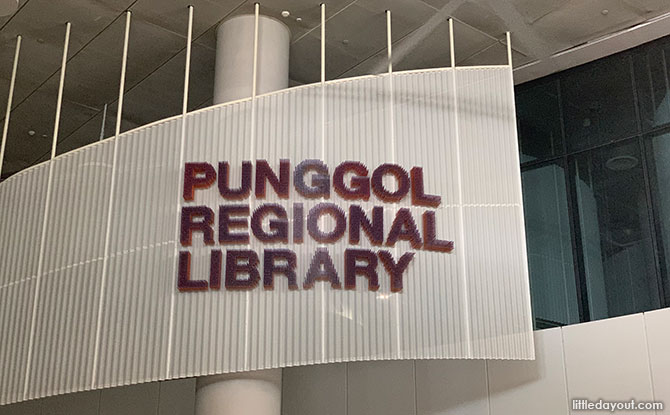 The Punggol Regional Library located at One Punggol will open progressively from 30 January 2023. There will with be more than 300 volunteering opportunities available at the library each month.
The opening of the Punggol Regional Library will start with the first two floors. These two floors will feature dedicated collections and maker spaces for children.
The remaining floors will open a few weeks later, offering spaces, collections, programmes and activities covering areas such as business, technology, and local literature.
---
Volunteering at Punggol Regional Library
There are a range of volunteering opportunities that allow volunteers to choose their preferred roles and slots, and include introducing and guiding library visitors to the new space, as well as supporting programmes for children. Most require a commitment of two to four hours.
Examples of these volunteering opportunities include:
Managing volunteer-run spaces: sorting and shelving books, and assisting patrons to locate books and recommended reads.
Library guides: providing library tours for public education.
Assist in tinkering at children's maker spaces: co-facilitating learning at children's maker spaces during weekends.
More volunteering roles will be introduced when the library is fully operational, such as new roles dedicated to support persons with disabilities to make use of the library's inclusive features, such as assistive technology devices.
The National Library Board (NLB) welcomes individuals, families, schools and corporates to volunteer at the new Punggol Regional Library, and will be hosting several sessions to share more about the volunteering opportunities in December 2022 on:
Saturday, 3 December 2022, 11 am to 12 pm
Friday, 16 December 2022, 7.30 pm to 8.30 pm
Get more details here.
---
---