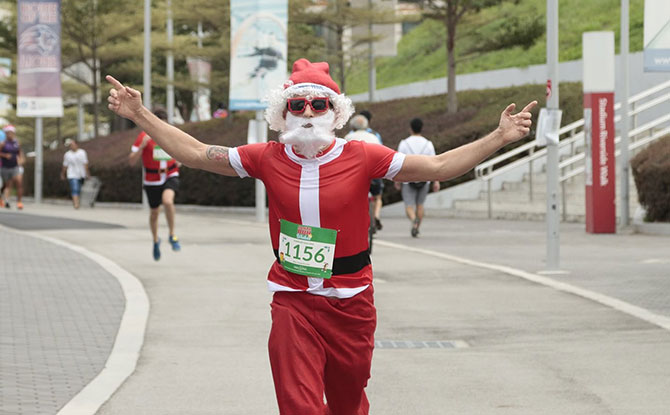 21,517 km. That's the distance which Make-A-Wish Singapore is hoping to achieve with its virtual Santa Run for Wish 2020.
Why 21,517 km? It's the distance between Singapore and the North Pole where Santa "lives". And, in the spirit of fun, this year's virtual Santa Run for Wishes 2020 will be collectively trying to bring Santa back from the North Pole.
Members of the public taking part in Santa Run for Wishes will not only be helping to "cover" the distance but aiding to make the wishes of children with critical illnesses come true.
It costs $20 to enter into the race will all proceeds going towards granting the wishes of children with critical illnesses.
---
-- Story continues below --
To date, Make-A-Wish Singapore has granted over 1,560 wishes and counting.
---
Virtual Santa Run For Wishes 2020
This is the seventh year of Santa Run for Wishes and the first time it is being conducted it in a virtual format.
Participants can choose from 2 km, 5 km, 10 km and 50 km categories. Using the 42Race app, available on both Apple App Store and Google Play Store, they will be able to track the distance they have covered and contribute towards the wider goal.
---
Santa's Little Activities
In conjunction with the virtual Santa Run for Wishes 2020, there are additional "Santa's little activities" that will take place from now till the end of the race period. These include bi-weekly giveaways, prizes for Best Dressed Runner, Longest Distance Runn and top fundraiser.
Runners can also share selfies to win shopping vouchers. Plus, there will be a Grand Draw.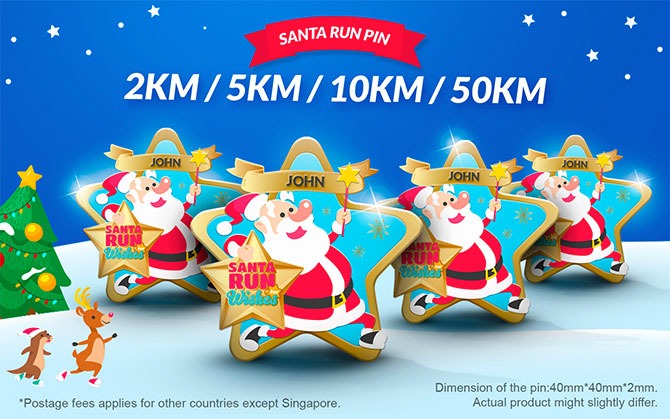 For those who may not feel like running but still wish to contribute towards Make-a-Wish Singapore's cause, there are Santa pins and Santa Run for Wishes t-shirts available for purchase.
Or, it is possible to make a direct donation to Make-a-Wish Singapore as well.
Find out more about Santa Run for Wishes 2020 here.