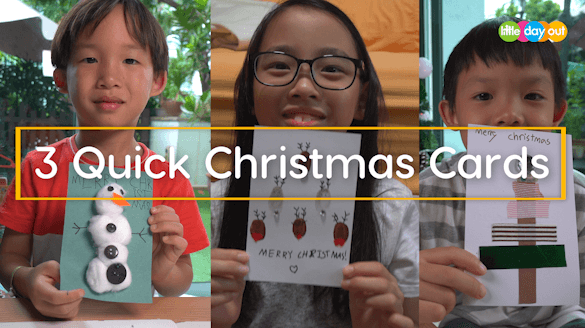 A lot of the times, the best gifts can't be bought. Handmade cards are one of them! Here are 3 simple Christmas cards that just about anyone can do in 10 minutes or less! It's great to get into the Christmas spirit or even if you need some inspiration for a last-minute Christmas card. In this quick tutorial, we walk you through the steps on a: Cotton Ball Snowman Card, A Reindeer Fingerprint Card and a Washi Tape Christmas Tree Card!
Merry Christmas from all of us at Little Day Out!
Click here to subscribe to our YouTube channel and to see more great videos!
More Stories on Christmas: