UNTAME STEAM Festival 2022 at Science Centre Singapore is back. The immersive blended learning festival will have plenty of activities till 11 December. What should visitors look out for? There are plenty of learning, sensory activities and innovative experiences spread over three months! From the toddlers to the adults, UNTAME 2022 will have something for everyone.
There are four main components of UNTAME: UNTAME STEAM Festival, UNTAME Online, UNTAME Outreach and UNTAME Onsite. Read on to find out more.
---
UNTAME 2022: 7 Highlights To Catch At Science Centre Singapore
1. STEAM Play Yard (4 to 9 Oct)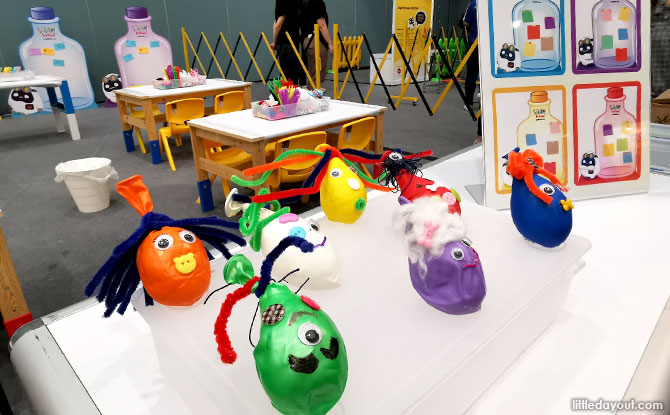 UNTAME STEAM festival is Science Centre Singapore's signature event that showcases Science, Technology, Engineering, Arts and Mathematics teaching and learning approaches. Children can look forward to educational and sensorial experiences between 4 to 9 October at Science Centre Singapore.
Parents can get their hands dirty building a mini town, launching their rocket, try 3D-printing and more! One highlight is the booth where little ones can make small keychains using 3D pens and make a 3D spacesuit.
---
2. Sensory Theatre: Mars I Do This? (4 to 9 Oct)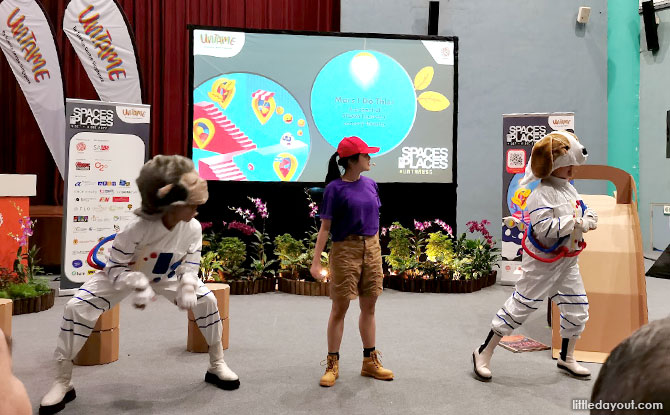 Tickets to STEAM Festival includes an engaging performance supported by Artground. Follow the journey of Jo an aspiring astronaut. With the help of her two best pals Strelka and Ham, they journey through outer space to reach mars and fix the rover!
---
3. Toddler Zone (4 to 9 Oct)
Little ones are remembered in the Toddler Zone where they can explore different seasons, discover emotions and participate in STEAM activities related to outer space and cyberspace.
---
4. Neighbourhood of Tomorrow by KidsSTOP in collaboration with The Artground & Batholomew Ting (4 to 9 Oct)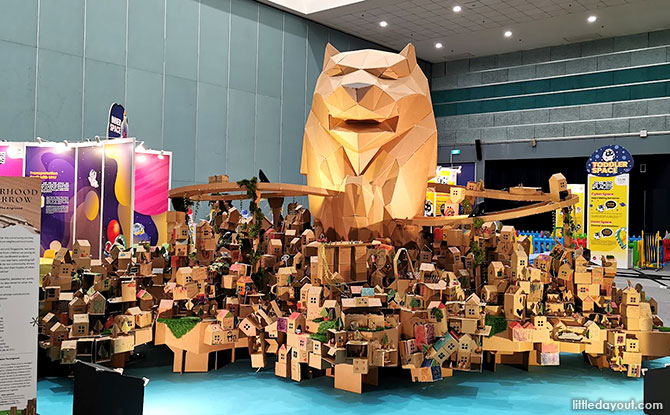 What you won't miss is the huge centrepiece at the STEAM Play Yard, catch the Merlion blinking and a meaningful community project involving over 1000 kids in collaboration with The Artground.
---
5. UNTAME Online (1 Oct to 11 Dec)
Go online for a free gamified platform designed for UNTAME. Players will take part in various missions, videos, minigames, online-to-offline missions to bring the virtual space into real life. Stand to win attractive prizes!
---
6. UNTAME Outreach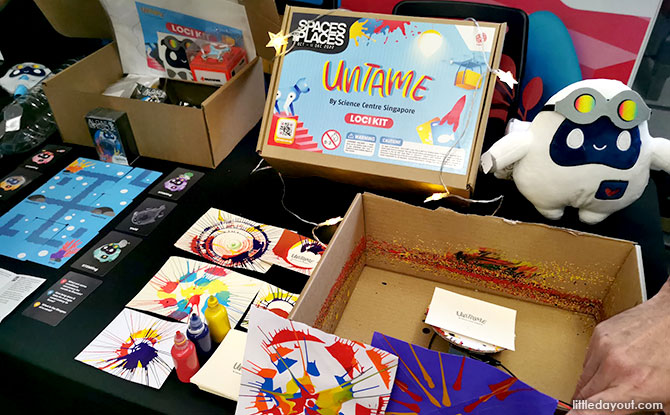 UNTAME Outreach is open to both schools and public participants, there will be LOCI (Living, Outer, Cyber and Inner) kits with DIY STEM activities for sale. The very cool kits include Drone Race – code and build a light ring that changes colour when a drone is flown across, Gyropaint using spin art, Stomp Rocket building a rocket launcher, Code-a-Pet and a card game Algae to the Rescue.
One other highlight would also be a sharing by Dr Toh Tai Chong, Marine Biologist and Co-founder of Our Singapore Reefs on marine conservation. He will share fascinating insights on our surrounding waters and conservation efforts. Participants can also get up close with marine specimens on 19 November 10.30 am to 12 pm.
---
7. UNTAME Onsite & After Dark (2 to 11 December)
Celebrate STEM in a multi-dimensional experience with UNTAME Onsite. Experience Science Centre Singapore as METANU. Complete missions, test your precision at shooting range, enter The Last Passage to unlock the portal back to reality. And end your session with unique beer flavours by Fountain Microbrewery.
---
UNTAME 2022: Dates & Details of events
UNTAME STEAM Festival 2022: 4 to 9 Oct (10 am – 5 pm)
UNTAME: ONLINE 1 October to 11 December 2022
UNTAME Day: 2 -to11 December  (10 am-5 pm)
UNTAME After Dark: 2 to 4 Dec (6.30 pm to 10.30 pm), 9 to 11 Dec (6.30 pm to 10.30 pm)
Fees
UNTAME Steam Festival: Child: $79.90 (Age 2 to 6) | Adult: $24.90 (Age 7 & up)
UNTAME Online: FOC
UNTAME Day: $15.90
UNTAME After Dark: $19.90 (Please note that only guests aged 18 and above will be allowed entry into UNTAME After Dark.
* 15% off for family of four 2 adults and 2 children
*Public tickets include a 45-min sensory theatre performance and same-day admission to KidsSTOP