These days, we shoot off emails, text messages and Instagram comments to wish people happy birthday or send them our well wishes without a second thought. But though these digital greetings are convenient and fast, they don't quite carry the same feeling and weight as a heartfelt, handwritten card.
So the next time you have occasion to send a special message to someone, consider doing so with a greeting card instead that they can hold and keep. Yes, it takes a little more effort to write and mail, but it's sure to brighten the day for the friend or family member receiving it.
Here are some places to check out for beautiful or quirky greeting cards that will leave an impression.
---
Where to Buy Greeting Cards
Hanakrafts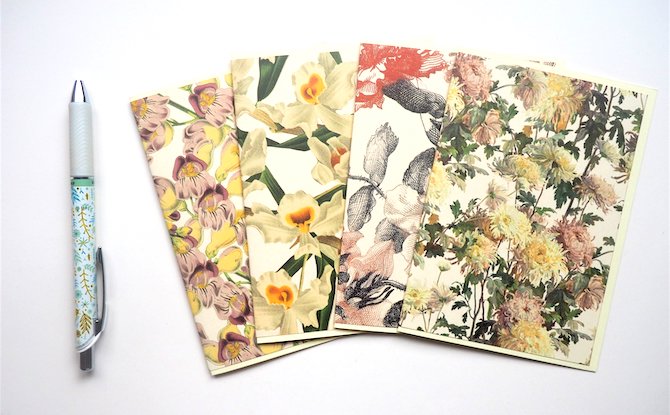 Beautiful hand-made cards with intricate designs, many of which are inspired by Japanese arts and crafts. The cards are made in environmentally sustainable ways, with minimum material wastage and reusing materials where possible.
---
-- Story continues below --
---
Ameba
The place to hit for quirky, humorous designs that will bring on a smile. Great for those who see the funny side of life.
---
The Paper Bunny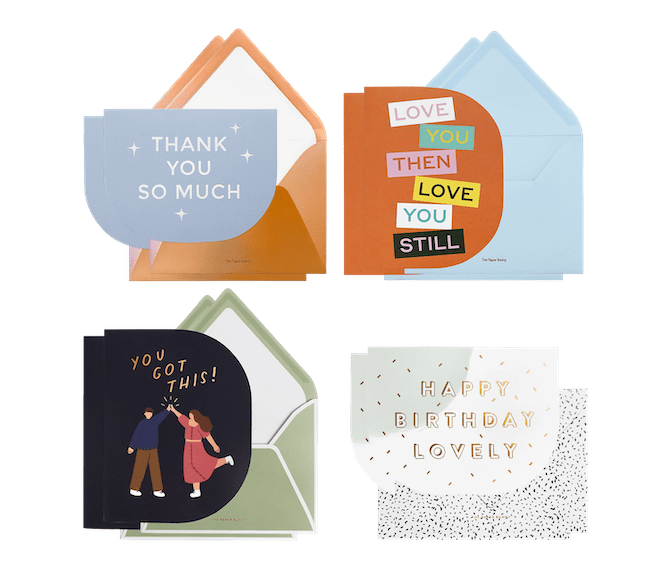 Cards are designed with care to combine good looks and sustainable practices. The brand uses FSC-certified paper which contains 70% recycled materials and the inks used are made from biodegradable soy.
---
The Little Drom Store
Looking for cards with a specific local flavour? This is the go-to brand. Most of the designs are uniquely Singapore, featuring everything from Singlish and colloquialisms to kopi and chicken rice.
---
Bizlink Gifts
Get gorgeous cards and help out a good cause at the same time. Most of the cards are designed by talented folks with disadvantages or disabilities, providing them with employment and skills to make a living.
---
Klosh
You'll be spoilt for choice with their wide range of stylish, contemporary designs covering all sorts of occasions, from birthdays and anniversaries to baby showers and new homes.
---
Left-Handesign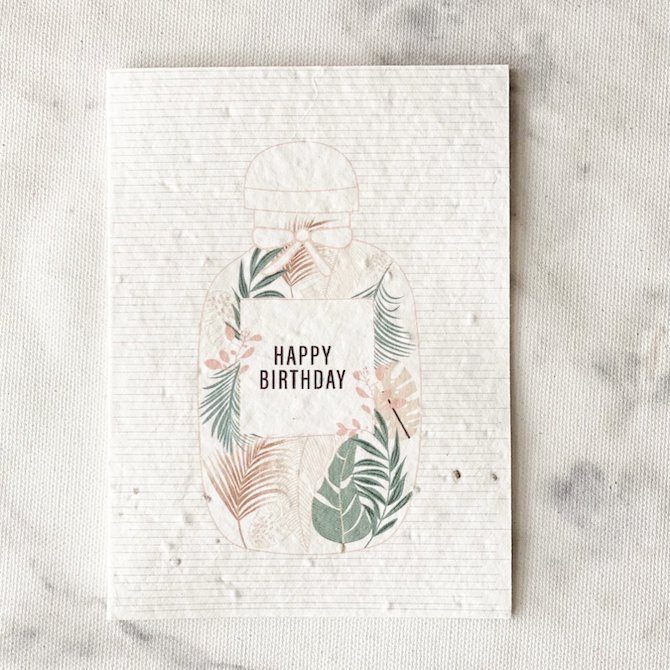 Their plantable birthday cards are a fantastic zero-waste idea. The cards can be placed into soil and grown into various plants like basil and daisy herb.
---
Fairmarch
This marketplace offers socially and environmentally responsible products, often made by individuals who are disadvantaged or differently abled.
---
Spectrum
Offers a good range of cool and cute cards by different brands. There's also a selection of 3D fold-out cards for those who are after something a little more outstanding.
---
Homeloft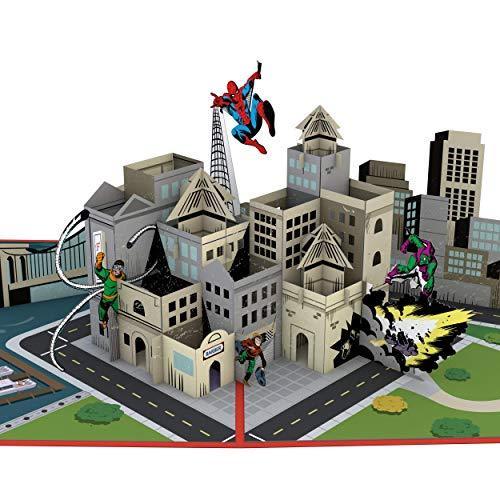 Many of the cards here do not come cheap. But if you're willing to splurge, they have options that are more akin to mini works of art. Think tongue-in-cheek Star Wars and Game of Thrones pop-up cards, cards with multiple moving parts. Note: cards are not listed under the main product categories on the home page; just type 'greeting cards' into the search field.