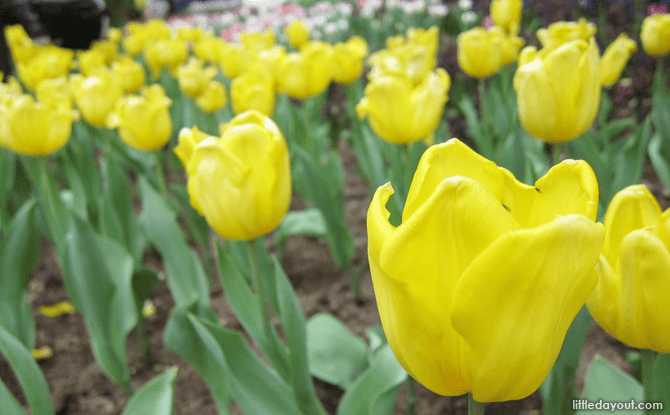 Tulipmania 2017 is the fifth edition of this colourful event which takes place at Gardens by the Bay's Flower Field. This annual flower show is a chance for us in equatorial Singapore to view the symbol of spring, multi-coloured, beautiful tulips – brought in directly from their native Holland.
Here are six things that you should know about Tulipmania 2017.
1. Tulipmania Inspired By Van Gogh
The theme of Tulipmania 2017 is Tulipmania Inspired. It takes inspiration from Vincent van Gogh, one of the most famous Dutch artists. Today, van Gogh is celebrated around the world. Sadly, in his lifetime, Vincent van Gogh was deeply troubled and considered a failure. He was plagued by mental illness and died a pauper at the young age of 37. He left behind 2,100 artworks.
2. Starry Night at Tulipmania 2017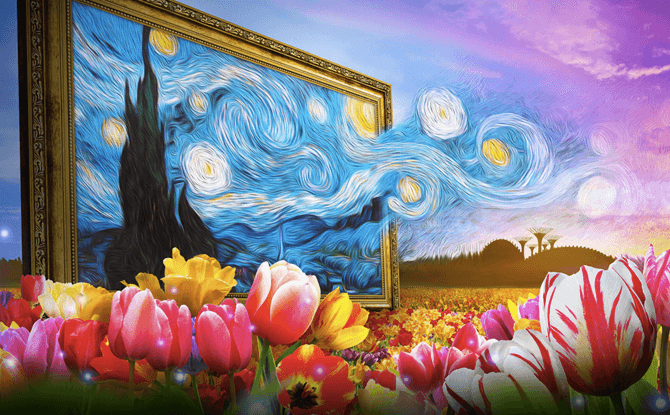 The tulip displays at the Flower Dome are inspired by van Gogh's famous art work "The Starry Night" and his self-portrait. More than 100 varieties of tulips and hyacinths will be used as part of the floral display. This will include Darwin hybrid tulips which can bloom up to 8 cm wide. Ironically, while Vincent van Gogh did paint bulb fields, the flowers he is most often associated with are sunflowers.
3. See the Tulips in April and 1st Week of May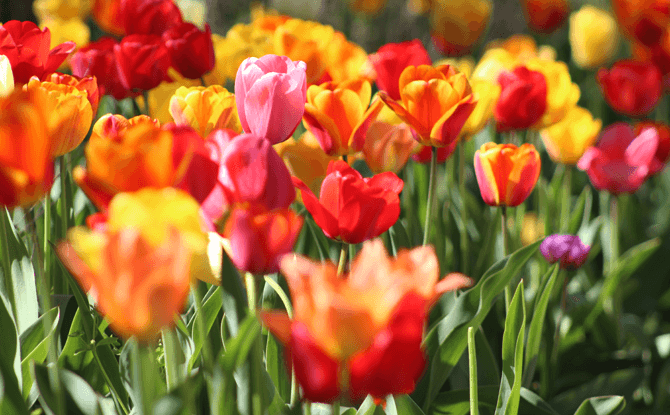 This year's Tulipmania Inspired takes place from Saturday, 1 April till Sunday, 7 May 2017. The Flower Dome will be open from 9 am to 9 pm daily. Admission to the Flower Dome is ticketed and entry tickets can either be purchased online or onsite.
4. Pick Up a Tulipmainia 2017 Garden Trail Map
You can pick up a Garden Trail map at the Gardens by the Bay's information counters, whilst stocks last. Use the map to learn more about the flowers on displays.
5. Join an "ASK Me!" Tour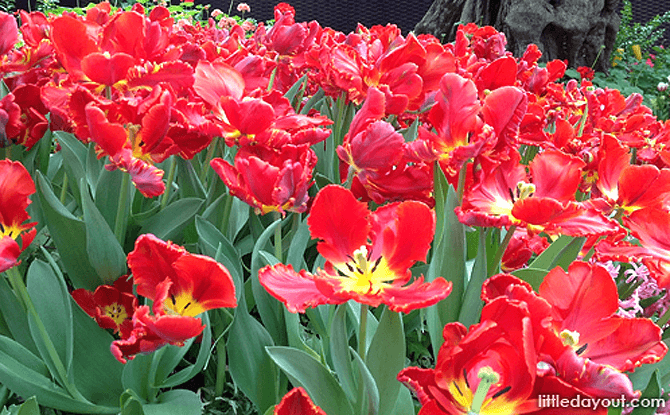 Prefer to have someone guide you through Tulipmania Inspired? Two "ASK Me!" tours will be held daily between Saturday, 1 April and Sunday, 7 May 2017. These take place at 11 am and 3 pm, except on 8 and 9 April 2017. Each tour will last around 15 minutes and is free of charge (but admission charges to the Flower Dome still apply of course). Meet the guide at the "ASK Me!" poster near the Flower Field.
6. Seniors Save Money
From 1 April to 7 May 2017, local senior citizens get to enjoy 50% off their tickets to the Flower Dome, Cloud Forest Dome or both. This applies to local residents aged 60 and above. The promotion is only applicable to tickets purchased from the ticket counters and to online purchases.
Get more details about Gardens by the Bay's Tulipmania 2017 – Tulipmania Inspired here.
Tulipmania 2017 – Tulipmania Inspired
Venue: Flower Dome, Gardens by the Bay
Dates: 1 April 2017 to 7 May 2017
Time: 9 am to 9 pm
Admission: Entry is ticketed. Tickets can either be purchased onsite or online.