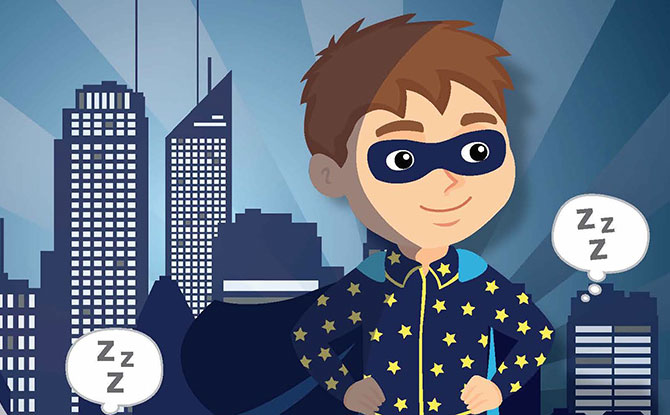 There's a new superhero in town! He doesn't swing around the city catching villains. Nor does he shoot into the air in a red jet suit, or fight enemies with his patriotic shield. Instead, Captain Sleep, the hero in a new sleep kit from Health Promotion Board, makes bedtime an adventure for young children so they can get enough shut-eye every night!
"Help! My Kids Don't Want To Sleep!"
We all know the importance of sleep for kids. Having sufficient rest boosts learning, promotes growth, improves little ones' health and keeps them in good mood. The problem is, sometimes it just feels close to impossible to get them to wrap up an exciting day and go to bed!
Here's where Captain Sleep swoops in to the rescue!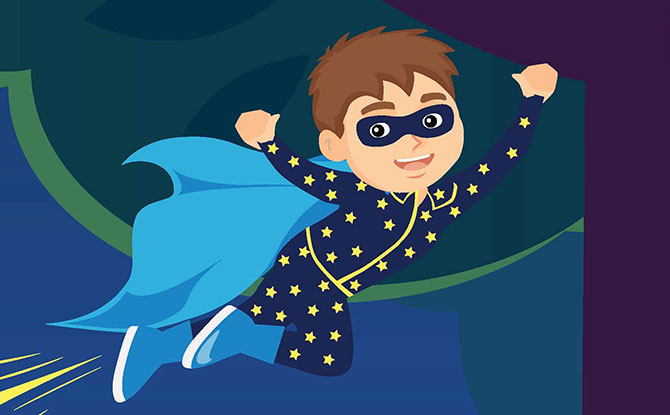 Dressed in starry pyjamas with a cape, Captain Sleep is the alter ego of Timmy, a little boy who's always in bed on time. In his dreams, he becomes a superhero and saves the day, or rather, night – thanks to having enough sleep!
---
-- Story continues below --
Captain Sleep stars in a series of practical resources developed by the Health Promotion Board with the aim of equipping parents to help their three- to six-year-olds cultivate healthy bedtime habits.
Think bedtime adventure stories (including a personalised tale!), audio relaxation exercises, mission-charged reward charts and more!
Go On Bedtime Adventures With Captain Sleep Stories, Available As Digital and Audiobooks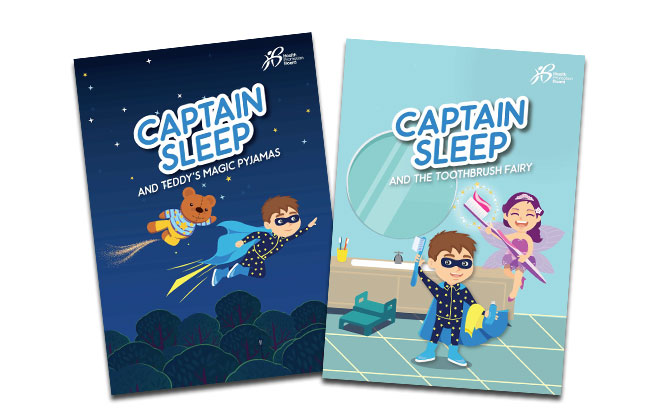 Younger children from three to five years old need at least 10 hours of sleep while the older ones from six to thirteen years old need at least 9 hours every night. Getting kids to sleep early will be much easier if they look forward to their bedtime story!
The Captain Sleep series of stories is created to get little ones excited about the routine of going to bed. In the stories, the superhero goes on adventures in dreamland with characters such as Teddy the Bear, who's looking for his magic pyjamas, and the Colourful Crayons, who can't draw well because they're too tired from watching television every night.
While enjoying the fun read, kids learn about good bedtime habits that they should have in order to get a good night's rest. Download these adventure tales for free here and you're ready for bedtime story bonding!
You can also take a break from reading, with eight additional stories available as audiobooks on Spotify! Listen to how Captain Sleep and Toothbrush Fairy make bedtime routine fun. Meet Hannah Handphone and discover why screen time is a no-no before going to sleep. These audio stories centred around practising good bedtime habits will become fast favourites of kids!
Personalise the Story for Your Child
How about taking bedtime storytelling one step further, by personalising the experience with your child's name and chosen character to accompany Captain Sleep on his adventures? The little one will be asking, "Is it time to read MY bedtime story yet?" every night!
Create your child's very own personalised story here.
Make DIY Character Props
Another way to bring bedtime stories to life is to have the kids make the characters in the books using the DIY props provided. Not only will they enjoy the quiet craft before bedtime, they will also feel a stronger connection to the storyline.
Wind Down With Captain Sleep In An Audio Guided Relaxation Exercise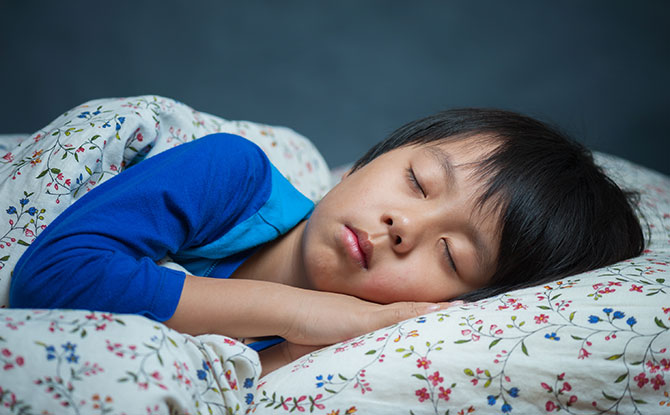 Even after a whole day of activities, sleep for kids may not come easy. These little ones are starting to discover all about the world around them. There's so much to experience, they just can't bring themselves to close their eyes – and sleep!
To help them quieten down for the night, let them join Captain Sleep and his forest friends in an audio guided relaxation exercise, downloadable here.
Watch them go from having fun to feeling relaxed and ready for bed. Caution: parents may fall asleep before the kids!
Complete Missions On Reward Charts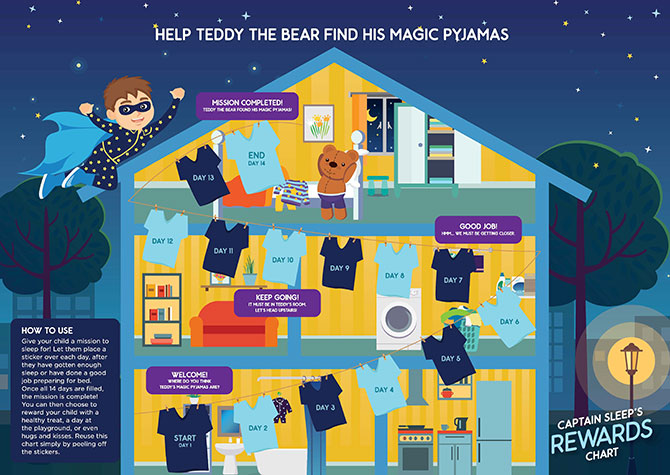 "It's so boring to sleep!" How often do you hear this from the kids? Here's a way to make sleep exciting for them: send them on sleep-inducing missions and reward them when they have demonstrated good bedtime habits or have slept for enough hours, using the Captain Sleep reward charts!
They'll be in bed faster than you can say "goodnight"!
Read The Parents' Good Sleep Guide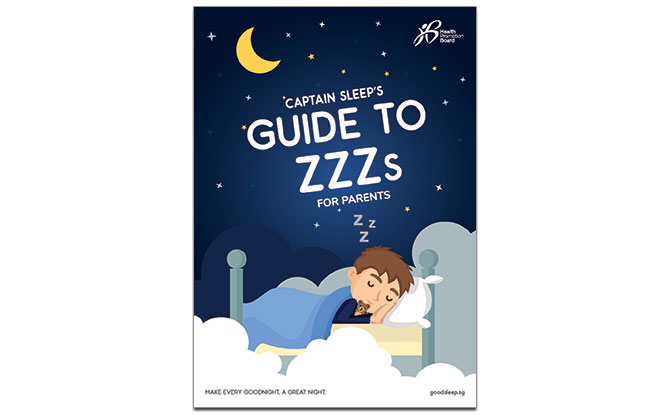 Want to find out more on the topic of sleep for kids? 'Captain Sleep's Guide To ZZZs' will provide you with facts, tips and steps to building a good bedtime routine for your precious one.
Download the Captain Sleep Kit from Health Promotion Board
Get hold of the sleep kit featuring Captain Sleep by downloading it for free. With the sleep storybooks, relaxation audio guide, DIY character props and helpful Parent's Good Sleep Guide, Captain Sleep may well be your new best friend when it comes to your child's bedtime.
This feature is brought to you by Health Promotion Board.