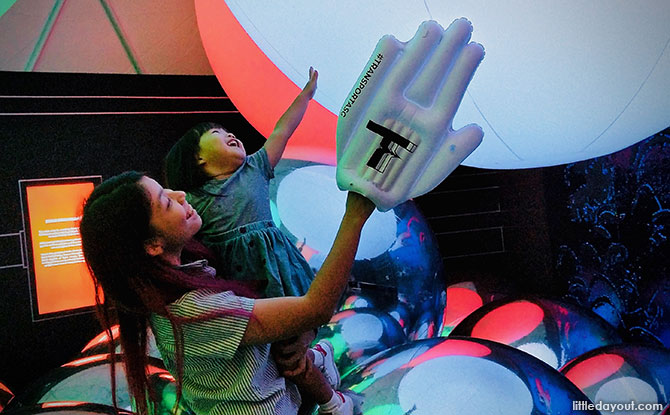 Early this year, TRANSPORTA got us Quirky with Quarks at The Esplanade. And now, we brace ourselves for another secret portal of slimey proportions as TRANSPORTA: Gooey Oozy Madness! flows into Gardens By The Bay from 15 to 30 June 2019.
TRANSPORTA, the brainchild of a team of self-professed tech geeks and storytellers, is a multi-sensorial experience that will educate and entertain you about the infinite possibilities of the world we live in through a variety of engaging and hands-on activities.
This time around, the award-winning team returns with TRANSPORTA: Gooey Oozy Madness, a one-of-a-kind experience recommended for ages 5 and up.
Ready or not, step through that door – if you can find it – and discover what awaits you in this Secret Portal… 
---
-- Story continues below --
TRANSPORTA: Gooey Oozy Madness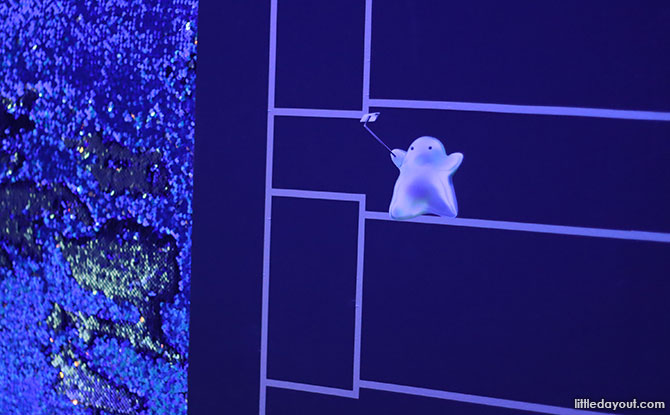 A wacky blob of goo, Gooey Oozy – and his slimey friends – was created in a factory by a madcap scientist.
After getting lost, Gooey Oozy has found his way back to the factory, and we're invited to bounce along to find out more about how he'd come about.
Psst… Pay attention to the wall murals, and keep count of how many times you spot Gooey Oozy throughout. A surprise could be awaiting you if you get the answer right! #justsaying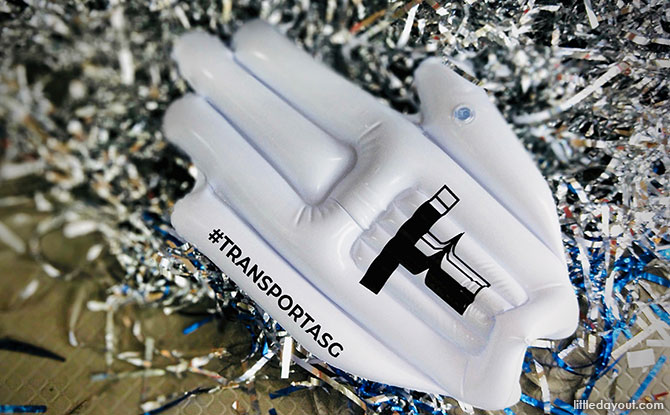 Now, pop on that Insta-worthy inflatable glove, and you're #GooeyOozy ready for the surprise. 
Once Upon A Gooey Oozy Time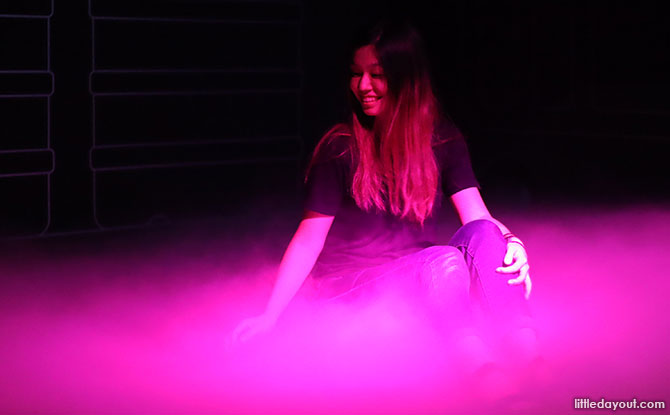 Because water is life, we need lots of it to bring Gooey Oozy and his friends to life.  
This first part of the factory features interactive floor projections that make use of motion sensors to create liquid-like animation all around you. Pay attention to the movement of thin liquid – liquid at low viscosity – and observe how it flows and splashes with ease.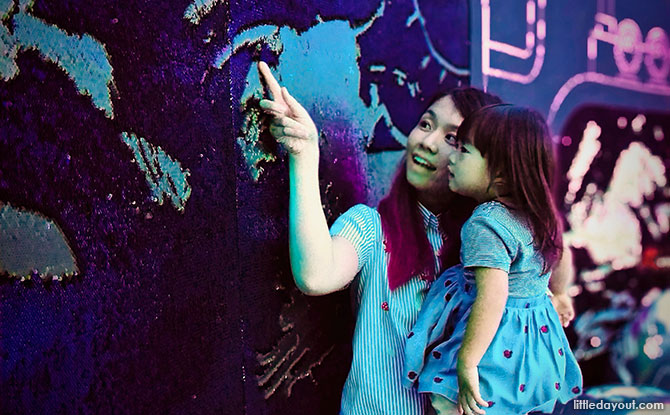 Water alone doesn't make goo. Oversized balls of ingredients – use your imagination – come together to form a massive maze.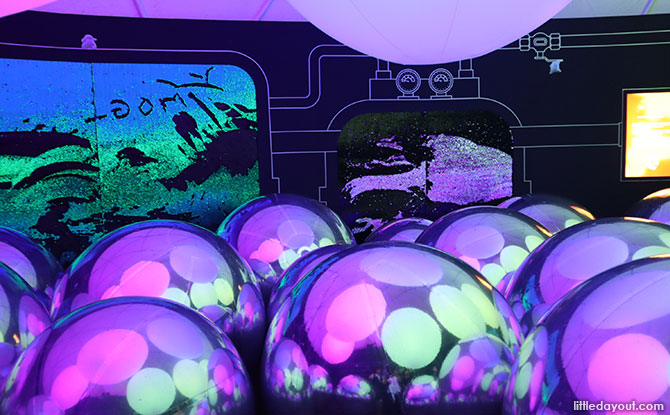 As you push through these oversized balls, touch the hanging orbs overhead and watch as they light up one at a time.
Along the way, feel up the two-tone mermaid sequin wall for maximum sensory overload.

And now, the moment you've been holding out for – thick, bouncy blobs of Gooey Oozy!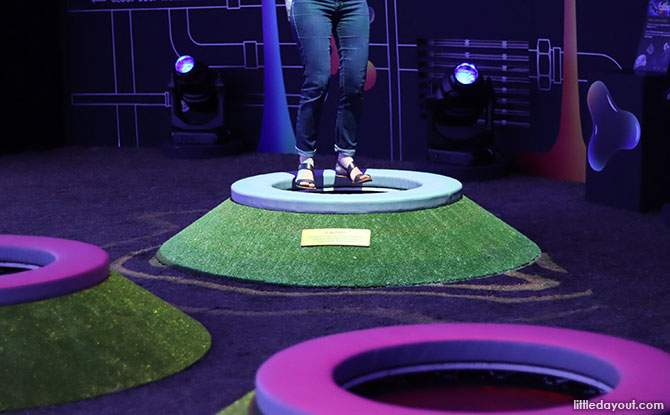 Have a jump on the trampolines to experience the physical qualities of this amazing viscous solution and use your inflatable TRANSPORTA glove to activate the interactive wall projections. 
Gloopy Goop Workshops

 
You finally get why your 10-year-old is on YouTube learning to make slime. Now you too can't get enough of goo, so what do you do?
Create slime or make your own lava lamp at one of the TRANSPORTA: Gooey Oozy Madness workshops conducted every Friday, Saturday, and Sunday starting 15 June 2019.
Prices start at $15 per person per workshop.
Ooze Down to Gardens by the Bay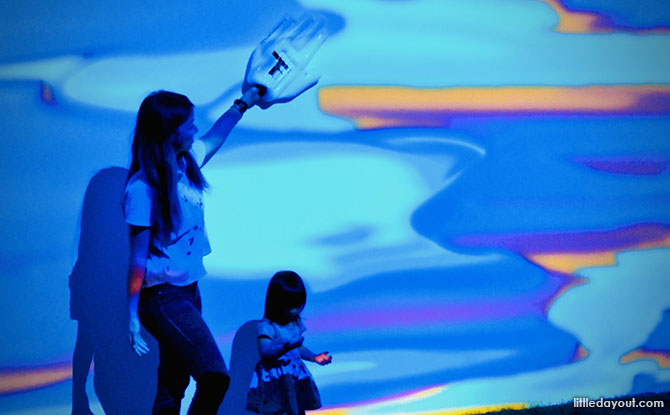 There's no time like today for slime!  
Top gooey tip: get your tickets online via Klook, TRANSPORTA's Official Ticketing Partner, and beat the queues. Plus you'll score some freebies –  win-win!  
Head down to the Children's Festival at Gardens By The Bay from 15 to 30 June for blobs of the action.
Find out more about TRANSPORTA: Gooey Oozy Madness at Gardens By The Bay here.
TRANSPORTA: Gooey Oozy Madness at Gardens by the Bay

 
Where: Supertree Grove
When:
15 to 30 June 2019
10am – 9pm, Daily
Ticketing Information:
$5 per person (Monday – Thursday, 10am – 5pm)
$6 per person (Monday – Thursday from 5pm – 9pm, and Friday – Sunday, 10am – 9pm)
Website
Get Your Admission and Workshop tickets here. 
Check out our Video of TRANSPORTA: Gooey Oozy Madness!
This feature is brought to you by Pixels.