Fans who are looking to lay their hands on tokidoki premiums at Changi Airport can do so from 15 March 2019 onwards. Part of The World of tokidoki at Changi Airport, these purchase-with-purchase travel-related premiums include tokidoki passport covers, 4-in-1 travel packing cubes and Mother & Daughter bags.
How to Purchase the tokidoki Premiums at Changi Airport
To purchase these limited edition tokidoki premiums at Changi Airport, a minimum spend of $60 ($80 for supermarkets) in up to a maximum of two single-day receipts is required at the public areas of Changi Airport.
Present the receipt or receipts at one of two redemption locations – the tokidoki Show Flat redemption booth at Changi Airport Terminal 3 Basement 2 (opposite Kopitiam) and Terminal 4, Departure Hall (opposite check in Row 7).
Travel in tokidoki Style
The tokidoki Passport Cover is available at $6.90 from 15 March 2019 onwards.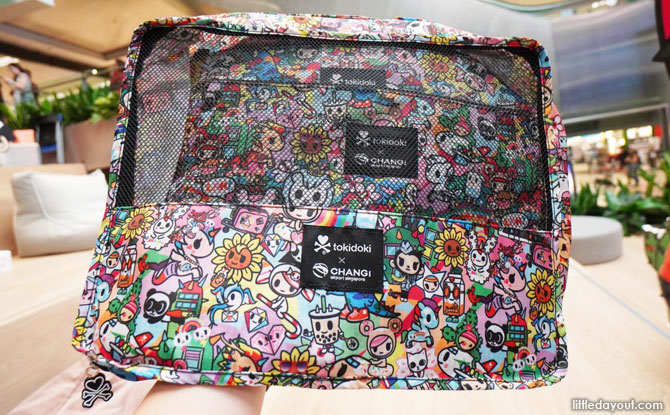 The tokidoki Travel Packing Cubes (4-in-1) is available at $9.90 from 15 March onwreds.
The Mother & Daughter Bag is available at $12.90 from 29 March 2019.
What's more, Changi Rewards members can redeem a limited-edition cabin-sized luggage free-of-charge, with a $688 spend of up to five combined receipts.
Get more details and the full set of terms and conditions on how to purchase the tokidoki premiums at Changi Airport here.