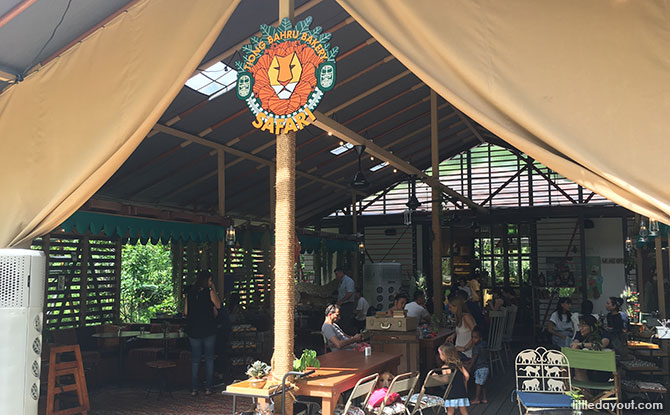 Venture into the wilds of Dempsey for a taste of pastries and pink lattes at Tiong Bahru Bakery Safari, the new safari-themed café-bakery located next to Open Farm Community.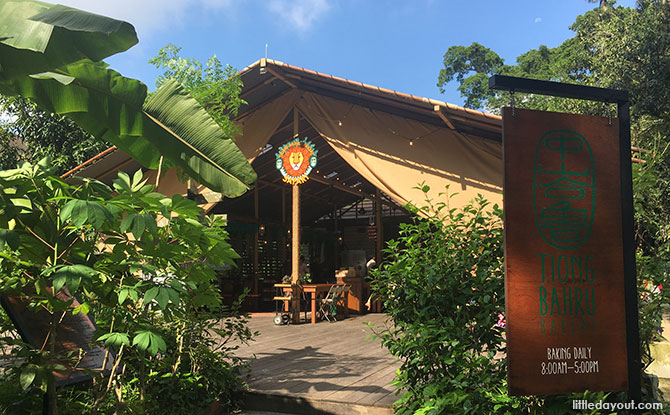 Once you get past the green plants by the entrance of the walkway leading to the cafe, Tiong Bahru Bakery Safari offers a chance to dine under the canopy of a large outdoor "tent" or hide indoors in air-conditioned comfort while munching on its signature pastries.
Pastries and Pink Milk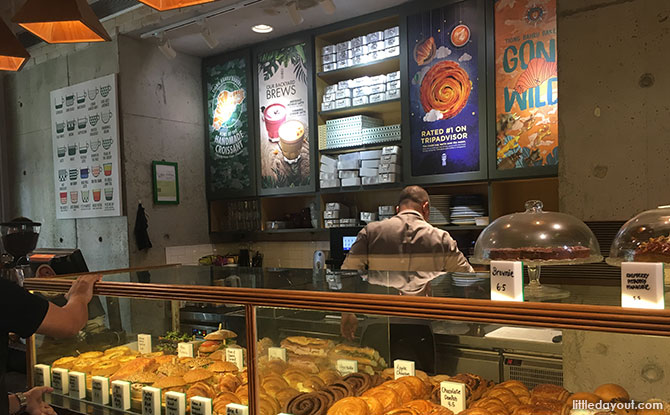 The "Home of the Handmade Croissant" has a selection of sweet and savoury pastries and sandwiches on offer. The sweet range include Almond Croissants ($4.20), Kouign Amann ($3.80) and other baked treats.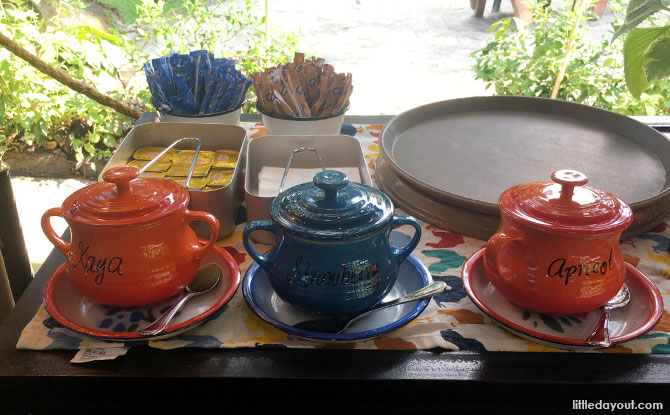 You can dress your choice of sweet pastry by helping yourself to the strawberry and apricot jams, or a dollop of kaya for a more local flavour. These jams can be found by the side of the tent at the outdoor dining area.
---
-- Story continues below --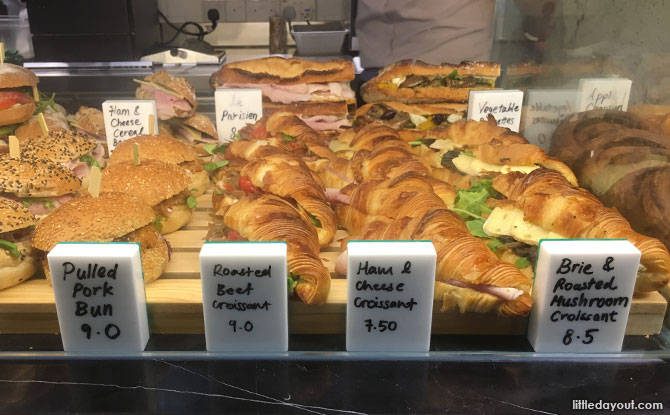 Those who want a savoury bite can choose from sandwiches like the Brie & Roasted Mushroom Croissants ($8.50), Roasted Beef Croissant ($9.00) and Pulled Pork Bun ($9.00).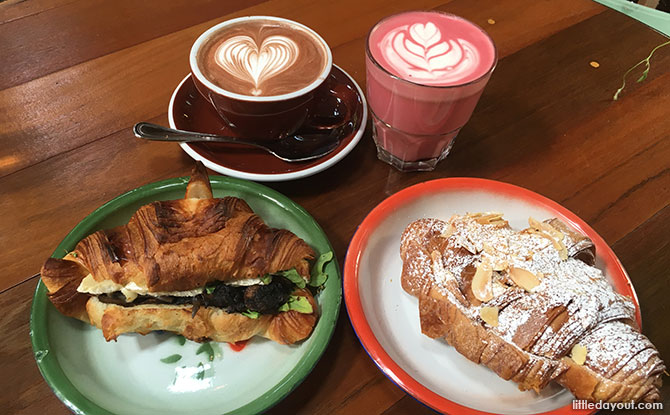 When we visited, we had the Beetroot Roselle Latte made with soy milk ($6.50) and the hot chocolate ($6.80) too.
Safari Décor
The draw for many at Tiong Bahru Bakery Safari will be the safari-themed décor. Khaki hues dress up the outdoor space where there are tables for different sized parties to camp out.
We were particularly thankful for the large fan blowers that helped to keep things cool in the mid-morning when we were there.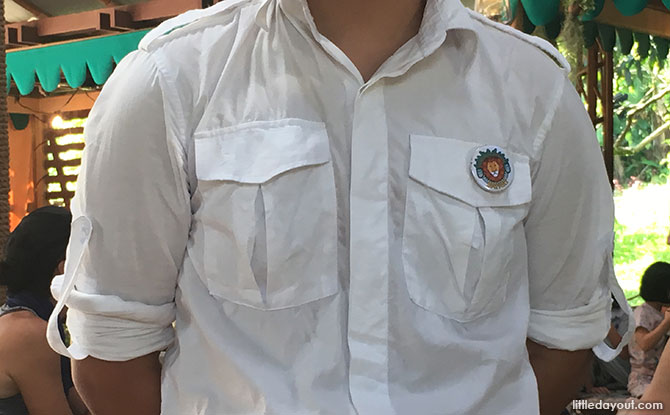 One thing that amused us at Tiong Bahru Bakery Safari was the staff uniforms. Presumably, they are intended to extend the safari theme but, somehow, from the corner of the eye, with their khaki Bermuda shorts and white shirts with epaulettes, they reminded us of a particular school's uniform – complete with school badge.
All part of the experience at Tiong Bahru Bakery Safari!
Find out more about Tiong Bahru Bakery Safari here.
Tiong Bahru Bakery Safari
Where: 130E Minden Road, Singapore 248819
Opening Hours: 8 am to 5 pm