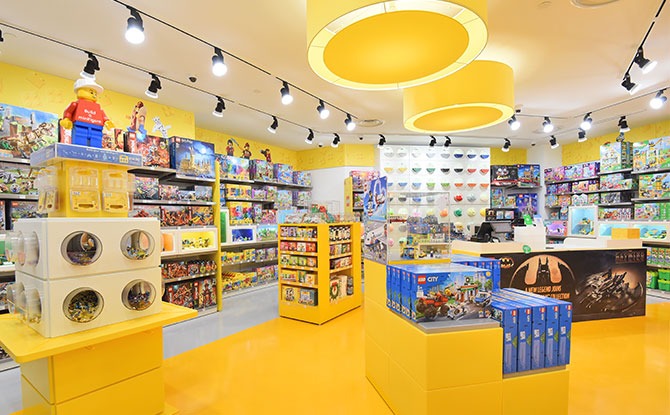 Calling all Easties! Singapore's new LEGO store in Tampines Mall opens its doors starting today. Being a LEGO Certified Store (LCS), this means that you get the newest products in it's highest possible quality. Here are some things to know about the new Tampines LEGO Certified Store.
---
Singapore's first-ever LEGO Art Wall in its LEGO Certified Store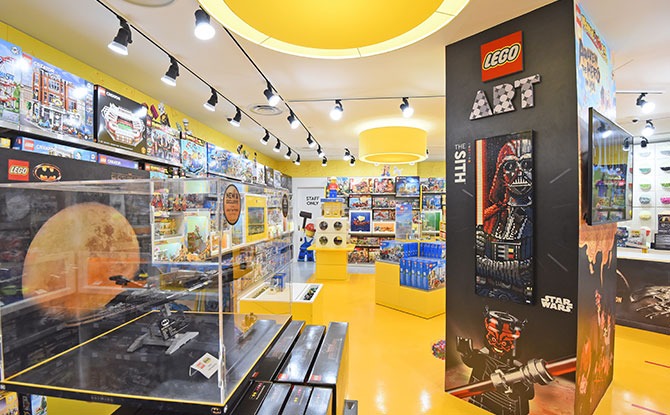 Built by passionate lego fans, check out a LEGO Art wall with Star Wars-themed mosaics at the new Tampines LEGO Certified Store. Following the launch of "lego art" which is designed for adults who pride themselves on their love of pop culture, this wall art will be swapped out from time to time so be sure to check it out each time you visit! Some designs that were featured in the Lego Art set were Marvel, Andy Warhol and The Beetles.
---
First LCS in Singapore with a dedicated Adults Corner and Children's play area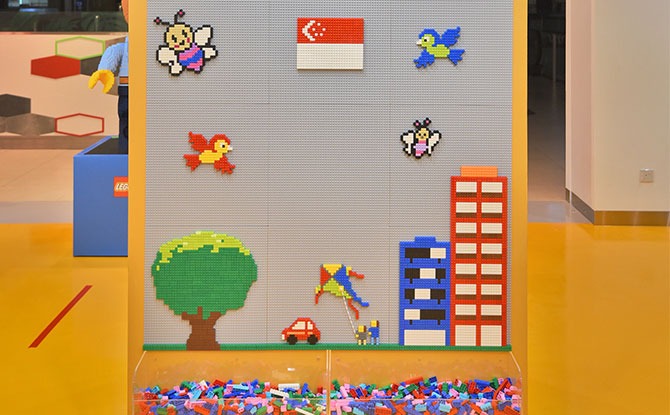 Now, adults get to join in on the fun too! Not just for kids, this dedicated corner from the grown-ups give adults a space to relax and unwind while creating interesting projects they enjoy. This is also a great space for some bonding with your kids. You can spend time piecing together new adult-focused sets such as 31199 LEGO Marvel Studios Iron Man, 75290 LEGO Star Wars Mos Eisley Cantina™, 10275 LEGO Elf Club House and many more.
---
-- Story continues below --
There is also a vertical play wall for kids to play and hang out at in this new store. There is also a 3D LEGO City Policeman model at the store entrance that kids can take pictures with.
---
Pick bricks to your heart's content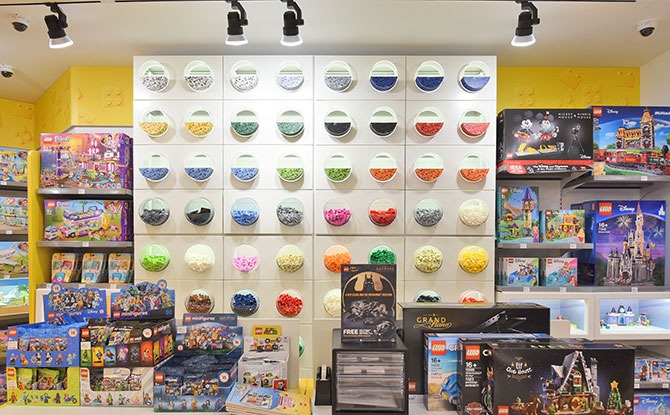 Just like visiting a candy store, shoppers can fill a container with as many bricks in any colour that they wish! One can also take their pick at the Build a Minifigure Station and customize a personal collectable. Do note that during this period, the self-picking of bricks is not available due to government regulations. Do approach staff for assistance if you wish to use this section.
---
LEGO Digibox brings ideas to life
If seeing is believing try out the LEGO Digibox at the Tampines LEGO Certified Store's special interactive kiosk. The Digibox helps shoppers to visualise assembled models with its intricate details in augmented reality before purchase. Alternatively, you can also take inspiration from the many fully assembled models displayed at the store. To use the kiosk, simply hold a LEGO box set to the camera.
---
Get your hands on the LCS exclusive sets and LEGO extended lines
The new Lego store at Tampines is a one-stop-shop where you can find the best LEGO collection including LEGO Certified Store exclusive sets. This store will also have a Gift Centre where extended LEGO lines such as LEGO Mugs, LEGO Keychains, and LEGO Brickheadz™ can be found to add to any collection. There will also be a curated LEGO Top 10 best-selling sets on the Wall Bay for ayn one who needs gift ideas. Fans can also join as LEGO Certified Store members to get their hands on newly launched sets weeks before the official LEGO Global launch dates. 
---
Promotions at the new LEGO Certified Store at Tampines Mall.
Shoppers who spend a minimum of $100 in the first three days of the opening will be entitled to a sure-win Lucky Dip. Prizes include the LEGO Ideas 21323 Grand Piano, LEGO Creator 10252 Volkswagen Beetle, LEGO BrickHeadz™ 40378 Goofy & Pluto and the LEGO 30450 Royal Talon Fighter and many more, that are worth more than SGD3,000 collectively.
Shoppers can also spend a minimum of $120 in the first month of store opening and receive the limited edition 40145 LEGO Store Set that is made specially to celebrate store openings and is not available for sale otherwise. Those who make a minimum purchase of $180 will also receive a LEGO Laptop Bag, with four colours to choose from.