Wait what? Is it the end of July already? See the month out with a bang with fun activities for the family as we gear up for National Day. Looking for fun activities to do this weekend, 30 and 31 July 2022, we've put together a list of things to do just for you.
---
What to Do This Weekend in Singapore: 30 & 31 July 2022
Cookie-making Session, Storytelling & Games at Agora Colearning
Start your weekend with a storytelling session or a hands-on cookie making session at Agora Colearning on Saturday morning! Prefer having fun outdoors? Join Agora hosts on Sunday afternoon for a high energy games session! Sign up now!
---
Singapore Garden Festival 2022
Taking place along Orchard Road and at Singapore Botanic Gardens, the Singapore Garden Festival 2022 features large floral installations, show garden competitions and more. Find out more about the Singapore Garden Festival 2022.
---
Singapore Botanic Gardens Heritage Festival 2022
Go on a heritage journey with activities such as guided tours, concerts, DIY trails and virtual activities. Take part in programmes curated to celebrate Singapore Botanic Gardens' rich heritage including storytelling and sketching sessions. Get more details here.
---
Dislocations: Memory & Meaning of the Fall of Singapore, 1942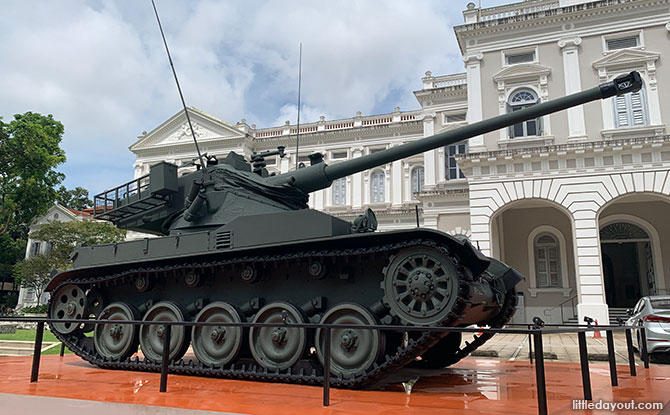 It's the last weekend of this exhibition which marks the 80th anniversary of the British Surrender to the Imperial Japanese Army in Singapore on 15 February 1942. Take a walk through the exhibition which feature physical objects and oral histories to explore the memory of the war.
---
Crea8 Sustainability Competition Exhibition at Sustainable Singapore Gallery
Pay a visit to the Sustainable Singapore Gallery at Marina Barrage and view a showcase of works based on students' take how to make Singapore a sustainable place to live work and play. Get more details here.
---
Forward Future – National Day 2022 @ SDC
Laser tag, carnival games, crafts, a silent disco and more await visitors to Singapore Discovery Centre. Or go on a self-guided trail to learn about the history of lighting in Singapore. Get more details here.
---
Racial Harmony Day Open House at Sun Yat Sen Nanyang Memorial Hall
Stop by Sun Yat Sen Nanyang Memorial Hall for a live showcase of traditional musical instruments, go on a tour and take part in craft activities. These are all part of the Racial Harmony Day activities taking place this weekend, 30 and 31 July 2022. Get more details here.