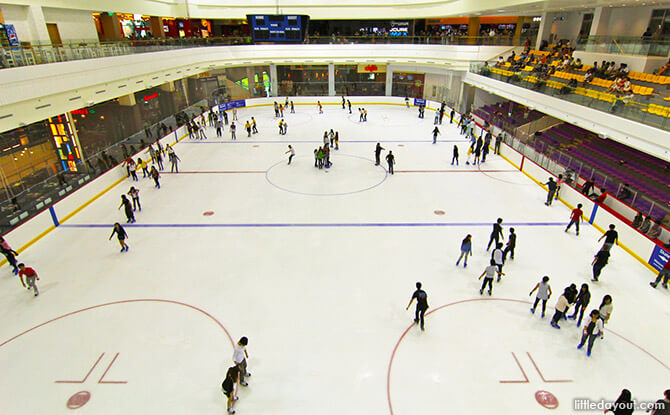 Located in the west side of Singapore, on the third floor of a Jurong suburban shopping mall, is The Rink @ JCube. As Singapore's first and only Olympic-sized ice skating rink, The Rink serves as a venue for both recreational ice skating activities and a multitude of skating tournaments.
While the thought of ice skating may seem daunting at first, it can be a breeze with enough practice and a decent sense of balance. If it is your first time ice skating, be mentally prepared for a couple of falls and spills out on the ice.
Skating Costs & Schedules at The Rink, JCube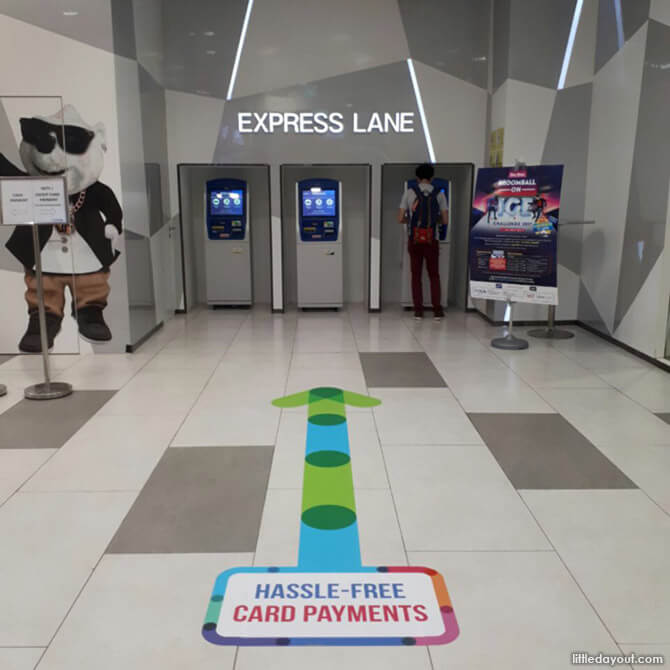 Tickets for The Rink @ JCube can be bought at the customer service counter or at a kiosk. To hasten the ticket buying process, we recommend the use the self-ticketing kiosk.
Do check out the daily skating schedule posted online on The Rink's website before going down. You will only able to enter the ice skating area if there's no resurfacing or national skating team practice sessions going on.
The basic ice skating package costs $14 for adults and $12 for children below the age of 12. This will grant you a total of two hours and 15 minutes of ice skating time.
Rental of ice skates are additional at $3.50 and it costs $2 for locker usage.
You can opt to pay extra for add-ons like socks and gloves if you didn't bring your own.
The Rink @ JCube has a bundled skating admission package which includes access, skate boots, gloves & socks at $21.50 for adults and $19.50 for children.
Do note that you will have to fork over $3.50 for every additional 30 minutes you spend in The Rink and tickets are single entry only.
There's even a $3.50 spectator ticket for people who only want to view the skating up close.
New to Skating? Grab a Penguin, a Snowman or a Seal
Newcomers with relatively little experience at ice skating need not fret. The Rink @ JCube has cute skating aids available. These help novice skaters get a feel of skating on the ice without tumbling face-first.
The skating aids come in the form of snowman-, penguin- and seal-shaped figures. You will have to pay to rent them but is well worth the extra coin.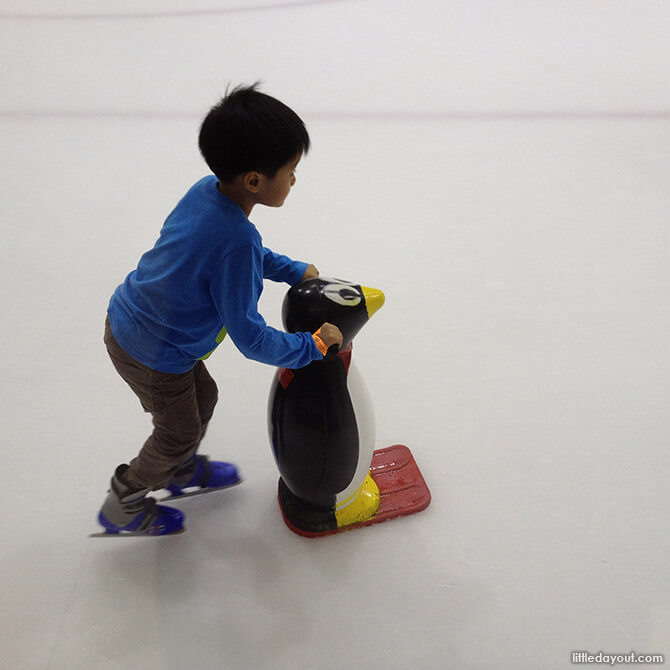 The Penguin and Snowman aids are for children and cost $10 for 2 hours.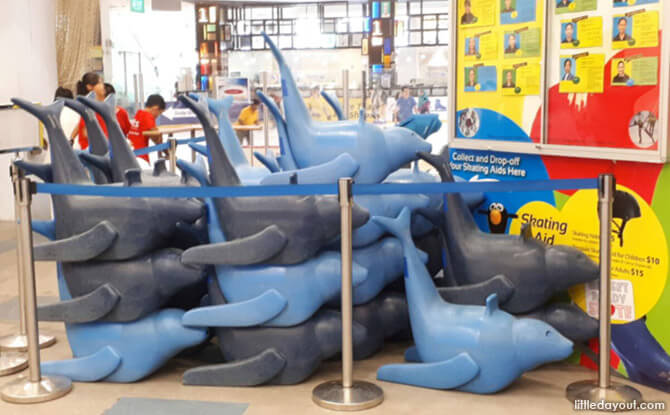 The Seal aid is suitable for adults and costs $15 for two hours. There is even a seat in the front of the seal for kids to sit on.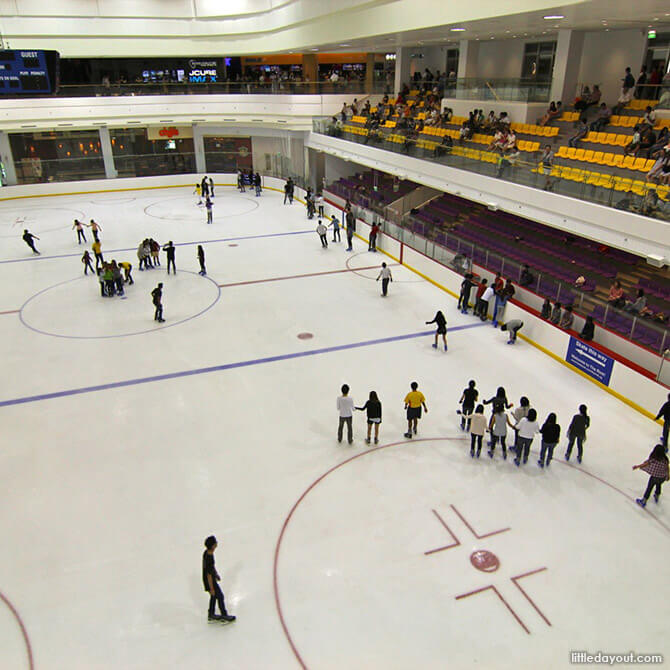 Since The Rink @ JCube is an Olympic-sized ice skating rink, it attracts plenty of experienced skaters. You will see them zoom by at incredible speed. Beginners will find themselves clinging onto the side walls to prop themselves up and as a security blanket.
With a bit of bravado and balance, it won't be long before even first-time skaters start to glide along – albeit for brief moments. Hurray, you are on the way to becoming a graceful ice skater!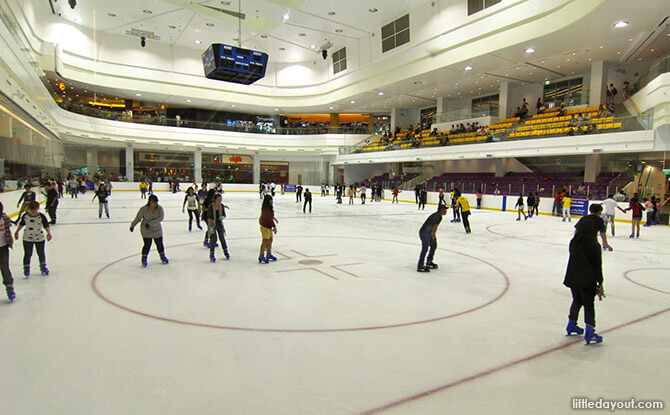 Overall, The Rink @ JCub offers a casual ice skating atmosphere and provides a different experience from the ordinary. Plus it is a sporting activity in air-conditioned comfort too! If you are looking for something to do out of your comfort zone, perhaps it is time to get out on the ice!
The Rink @ JCube
Address: 2 Jurong East Central 1, Level 3, JCube Shopping Mall, Singapore 609731
Opening Hours: Varies according to National Skating Associations Trainings