The arts allow kids to see the world in new ways. At the Esplanade – Theatres on the Bay's, Singapore's premiere arts venue, a little rooftop spot allows kids to do just that through play, in a literal fashion.
---
Rooftop Play Spot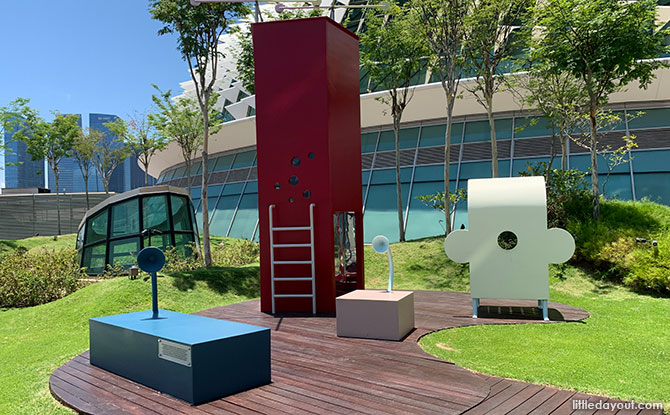 The small play area, set on a grassy patch adjacent to PIP's PLAYbox at the Esplanade rooftop, has only three features.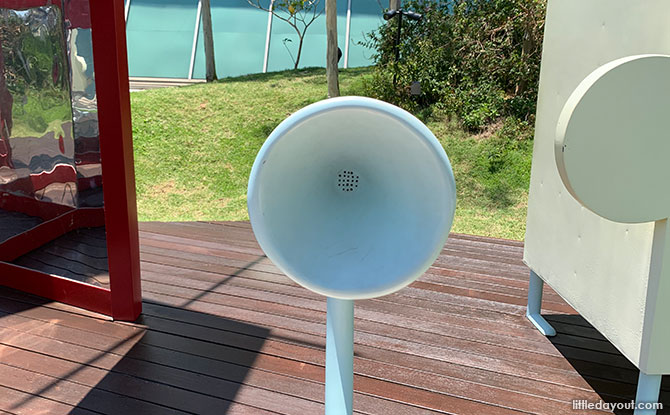 A pair of speaking and listening tubes pop up out of benches from opposite sides of the deck.
There is also what looks to be a white, US-style mailbox from the outside. Go around the back and there is a platform hidden inside. It is a cute little hiding spot for little ones; a place where they can peek out and observe the world.
---
Kaleidoscope at Esplanade's Rooftop
A tall red tower stands beside the other two play features.
A ladder mounted to the side of the red tower allows inquisitive little ones to peer through several holes on the side of the structure.
For a better look, there is an opening to the side. Step through it to enter into a mirrored world that opens up to the sky above.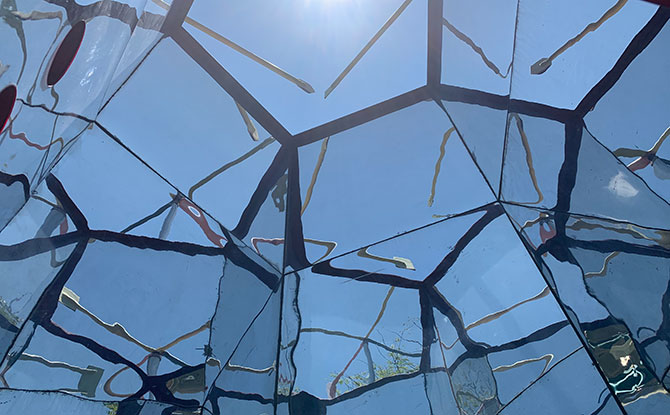 This walk-in kaleidoscope provides an interesting view filled with light and images.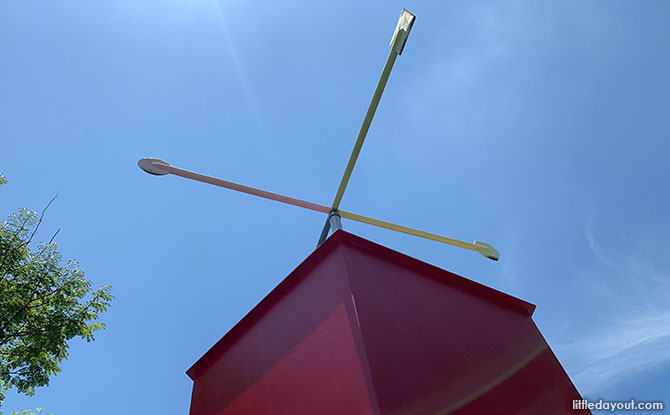 Mounted on top of the red play structure is a set of "weather vanes". These move with the wind, adding to the view inside the Esplanade kaleidoscope.
We aren't quite sure why these three play structure were chosen for the Esplanade rooftop, but we think they do represent the arts in its various forms. The listening tubes for music, the "mailbox" for visual arts and the kaleidoscope for the performing arts.
Of course, kids need not know all this and will probably just enjoy a simple visit and the mesmerising, kaleidoscopic view inside the tower.