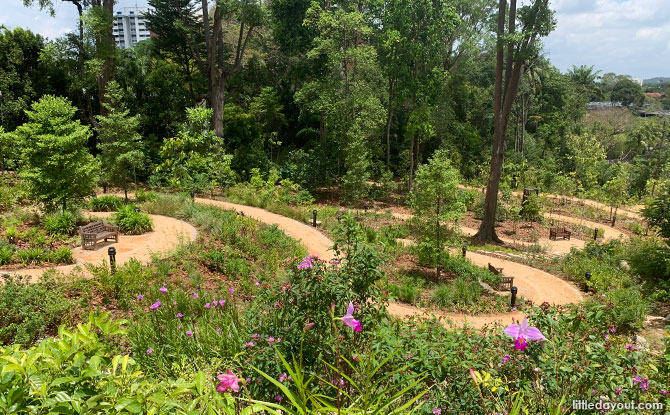 With the opening of the Gallop Extension, Singapore Botanic Gardens can now be reached by foot from Farrer Road via the Woollerton Gate and through the Gallop Valley. Here's a look at the Extension's Gallop Valley and how to get to the Gardens via the new pedestrian-only Woollerton Gate.
---
Gallop Valley at Singapore Botanic Gardens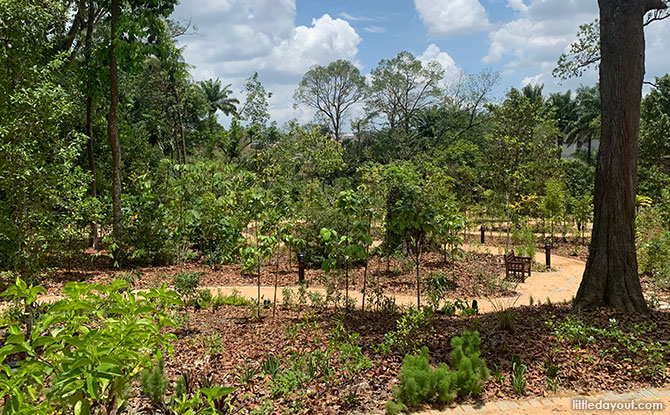 The Gallop Valley is a tranquil retreat which features of a series of switchback earth paths that lead up and down the side of the valley. It connects the Gallop Extension's attractions like the COMO Adventure Grove playgarden, the Botanical Art Gallery and the Forest Discovery Centre to Woollerton Drive.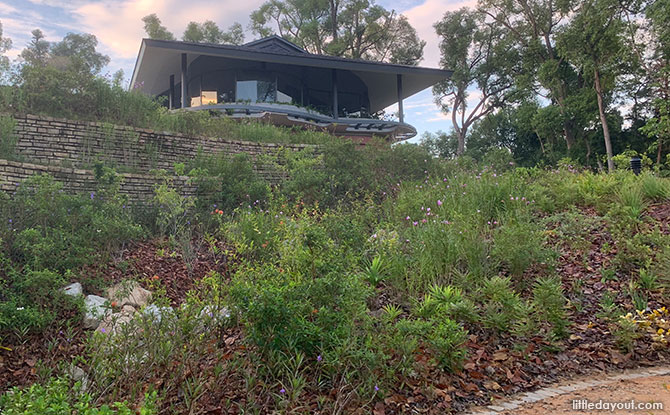 ---
-- Story continues below --
At the top of Gallop Valley, a modern event space looks out over the landscape below.
Walking along the Gallop Valley's beautiful, winding paths, it feels removed Singapore. Currently, the trees along the Gallop Valley are still young but when they mature, it will be a well-shaded path.
There are benches along the paths to take a seat and enjoy the surrounding greenery.
---
Woollerton Gate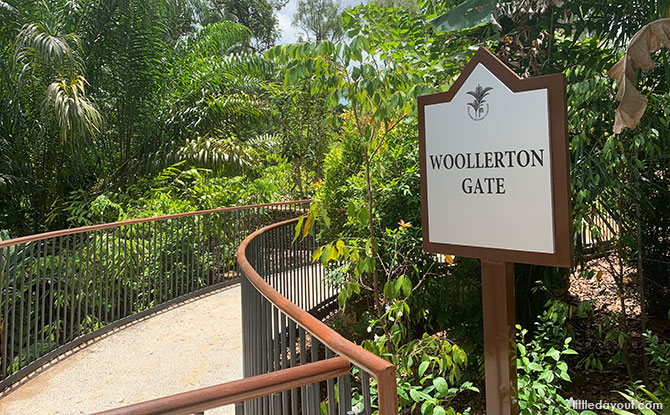 The Woollerton Gate is a small side gate at the lower end of the Gallop Valley. This connects the Singapore Botanic Gardens Gallop Extension to Woollerton Drive, which links to Woollerton Park road and Farrer Road.
If entering Singapore Botanic Gardens from the low metal gate, you will find yourself at the bottom of Gallop Valley, at the northern end of the Gallop Extension.
From the Woollerton Gate, it is 500 metres to both the Botanical Art Gallery and COMO Adventure Grove and 600 metres to the Forest Discovery Centre. It is 700 metres to the Gallop Gate along Tyersall Avenue.
---
How to Get to Singapore Botanic Gardens from Farrer Road Via Woollerton Gate
To reach the Woollerton Gate from Farrer Road, enter via Woollerton Park road, opposite from the Queens Road HDB shops. At the end of Woollerton Park road, make a right turn, followed by a left turn into Woollerton Drive.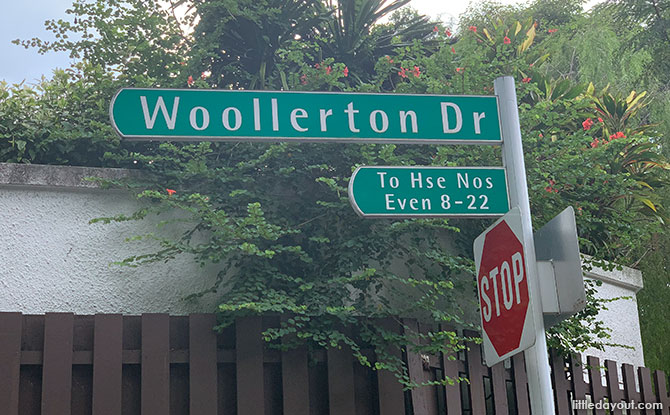 Make another right turn into the Woolerton Drive cul-de-sac leading to houses 8 to 22.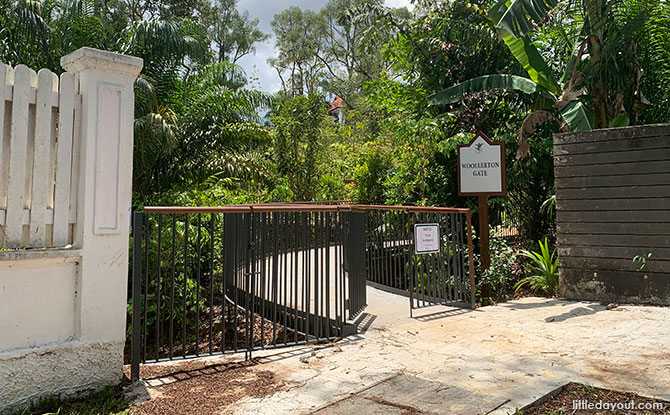 The Woollerton Gate is located at the end of the cul-de-sac.
The Woollerton Gate is around 550 metres away from the Farrer Road MRT Station.