Back for its second season, the adorable musical The Enormous Turnip has… grown. Somewhat.
I Theatre's latest children's work promises a bigger and more spectacular set, a longer 50 minutes compared to its first 40-minute sold-out show in 2013, and more magic.
The centre of attention – the enormous turnip – will grow and grow during the show. But forget about asking director Brian Seward about how the turnip actually "grows" on stage – because he will tell you it's a trade secret, with a twinkle in his eye.
The Magic of the Enormous Turnip
---
-- Story continues below --
The popular story is about a tiny mouse Eek (whose dream is to be noticed), Diggory the Gardener (whose dream is to win a prize for his vegetables), and of course, the amazing turnip in his garden that grows and grows.
Who is strong enough to pull the gargantuan turnip out of the ground?
In I Theatre's rendition, all in, there will be different versions of "turnips" involved in the show. From seed, to seedling, to full-size turnip.
And every single one of them turnips will be operated by hand, like the animal puppets which will be the stars of the entire show.
"We always go low-tech in our shows, and it's deliberate," said Brian of his decision to steer away from the use of CGI and multimedia.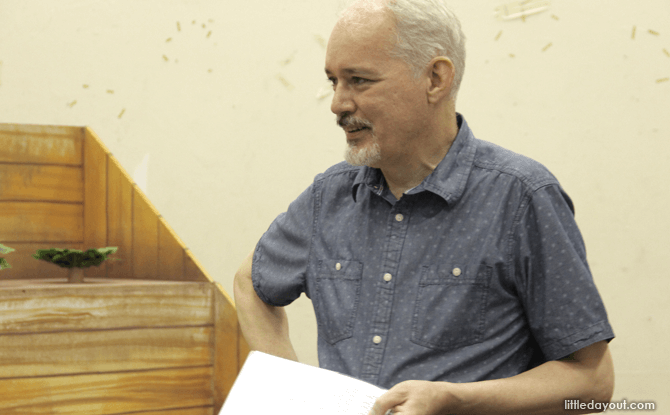 "We want to spark people's imagination, and allow them to use the power of their imagination. The magic of theatre is that it isn't real. Except that you allow it to be real in your imagination."
Instead of jaw-dropping animation like in the movies, the audience will instead see the stage laid bare and puppeteers hard at work, making the magic happen onstage.
"Theatre is live, and everything on stage happens live, and it's an interaction between the audience and actors."
The Magic of the Puppets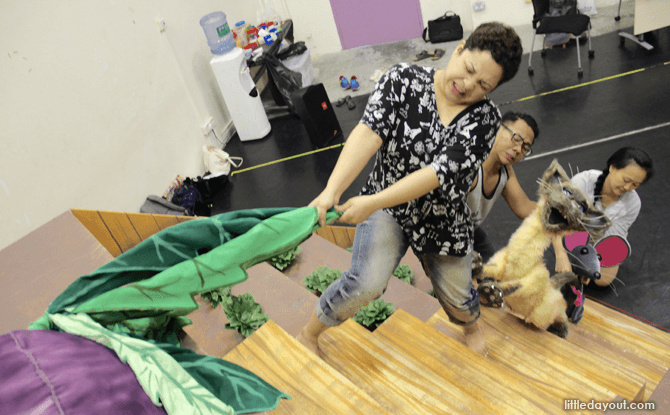 The actors behind the lively puppets all chimed in saying the same thing: "It's not easy acting with puppets!"
In our chat with the effervescent Turnip gang during a rehearsal, the actors said that acting with puppets was challenging. In this production, the cast will not be using I Theatre's signature face masks – all the characters will be either puppets or human.
"It's not easy, as the expressions are limited," said Elizabeth Loh, who plays Eek the mouse.
"The challenge is also to keep the puppet alive," said Ghazali Muzakir, who plays Cat, which is a new character introduced into the story.
"Once, I was preoccupied during rehearsals to avoid stepping on something on the floor, and my puppet on stage flopped. So, it died."
The previous installation of The Enormous Turnip in 2013 had actors doubling up on roles. But this time, each actor will be dedicated to one character.
Where previously certain characters could not interact with each other because they were played by the same actor.
"I've been with I Theatre for so long, and I always have a million and one things to do as supporting character," said Alecia Chua, who plays Mrs Diggory. This character is, well, human.
"In this show, I get to concentrate on one character. I still get antsy, getting myself worked up and really busy when in fact I just need to settle down with one character."
The Magic Fable
What is the moral lesson that kids can take away after watching the show?
"Teamwork," said Ghazali. "And if you want something, you have to work at it."
"Yup, success doesn't come overnight," Elizabeth agreed.
Alecia's Mrs Diggory will clearly ensure that success happens. Sharp-tongued Mrs Diggory pushes her husband Mr Diggory to "achieve greater things".
"Sometimes you have to push people along, and also work hard," said Alecia.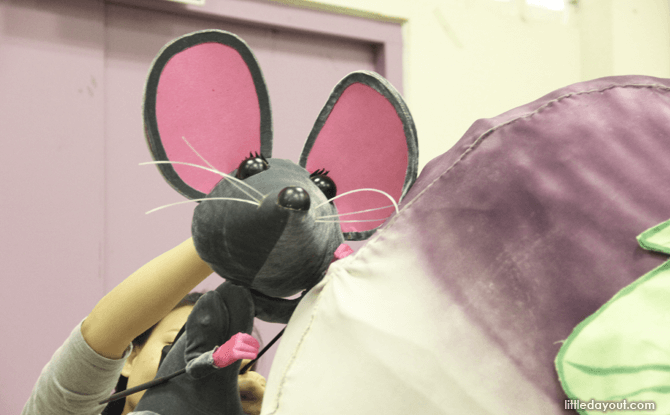 Don't miss the fast-paced, colourful, interactive play designed for kids who are three to 12 years old, staging from 17 Nov to 6 Dec at School of The Arts Drama Theatre.
Get your tickets here.
The Enormous Turnip Activity Sheets
Don't forget to buy and download Little Day Out's The Enormous Turnip printable activity sheets for your kids too! Let them have a fun and engaging time with these printable activity sheets to complete the theatre experience either before or after the show!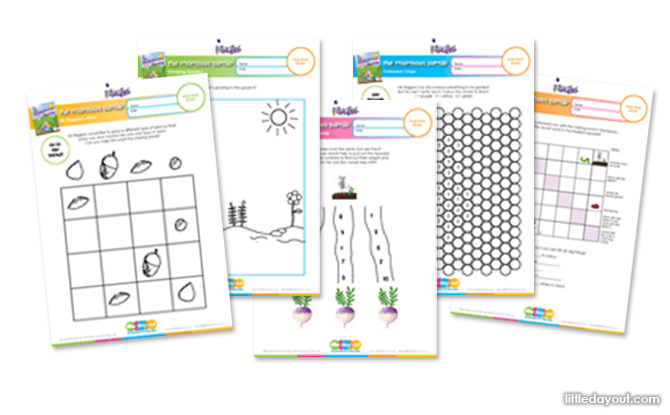 Details
Duration: 55 minutes plus meet and greet
Most suitable for: 3 to 12 years and families
Written and Directed by Brian Seward,
Music composed and arranged by Julian Wong
Showtimes
Sat, 21 Nov – Sun, 6 Dec 2015
Sat & Sun: 11 am, 2.30 pm
Tue (24 Nov 2015): 10.30 am, 2 pm
Wed – Fri (25 Nov 2015 till 27 Nov 2015): 10.30 am
Tue – Fri (1 Dec 2015 till 4 Dec 2015): 11 am
Standard Ticket Prices
Adult/Child: $32.00
Family Package (4 Persons): $121.60
Big Family Package: (5 Persons): $140.80
Discounts available with different cards. Click here for details.
Tickets available through:
SISTIC Website www.sistic.com.sg
SISTIC Hotline (65) 6348 5555
SISTIC Authorised Agents islandwide