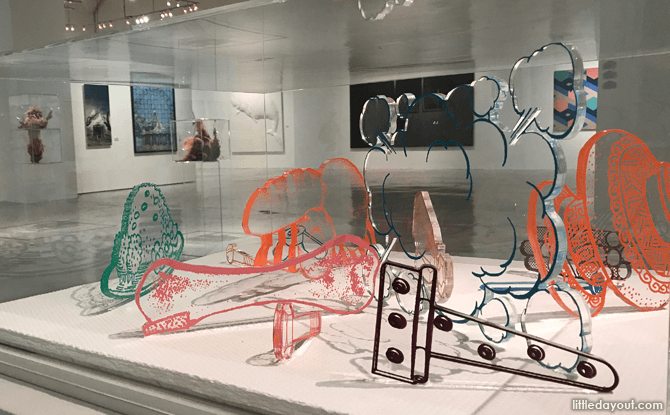 What comes to mind when you think of contemporary art? Many of us will think of brush strokes that are seemingly random or an abstract shape with an elaborate back story. If you're looking for a new perspective or identify as an art lover who strongly disagrees with this misconception, this exhibit is for you! Organised and curated by "The Artling", the Artling Pop-Up is the perfect curation of the best contemporary art in Asia, and a key platform for those who would like to explore the world of contemporary art, emerging artists and art lovers alike!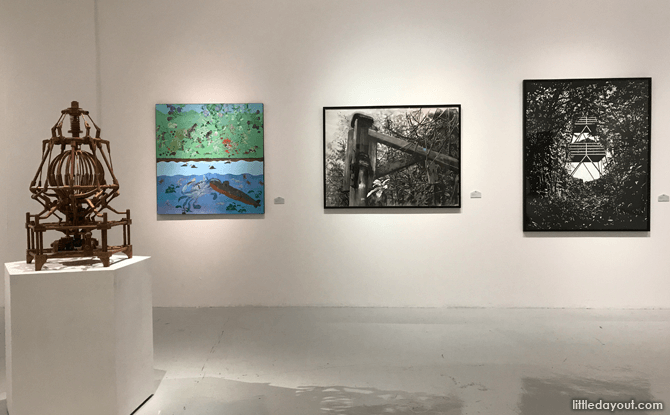 The Artling is an art consultancy and online gallery focusing on the best of contemporary Asian art and design. Their pop-up allows you to see the limited edition prints, sculptures and paintings up close for yourself. The impressive line-up this year showcases over 80 artworks by talented artists below the age of 40 from seven different countries.
Held at Artspace@Helutrans from 8 to 17 September, visitors can take this chance to learn more about contemporary art, be the first to see objects from Artling's recently launched Design section and attend an exclusive complimentary Art Conservation & Restoration Workshop!
Highlights at The Artling Pop-Up
This year's exhibition, which is back in Singapore for the third time, prominently features displays from local and regional emerging contemporary artists from seven countries. We love the collaboration between prominent local and regional galleries such as FOST, Gajah Gallery and Ikkan Art Gallery, which compliments the pop-up's objective to inculcate a more vibrant and inclusive art scene in Singapore.
Expect to see interpretations of Singapore from the eyes of local artists such as Kenny Low who combines Singapore history with his admiration for Japanese pop art, in the same space where Japanese artist, Teppei Kaneuji created over 80 pieces inspired by the Singapore landscape during his short residency of 6 weeks. The arrangement of pieces are an art in themselves.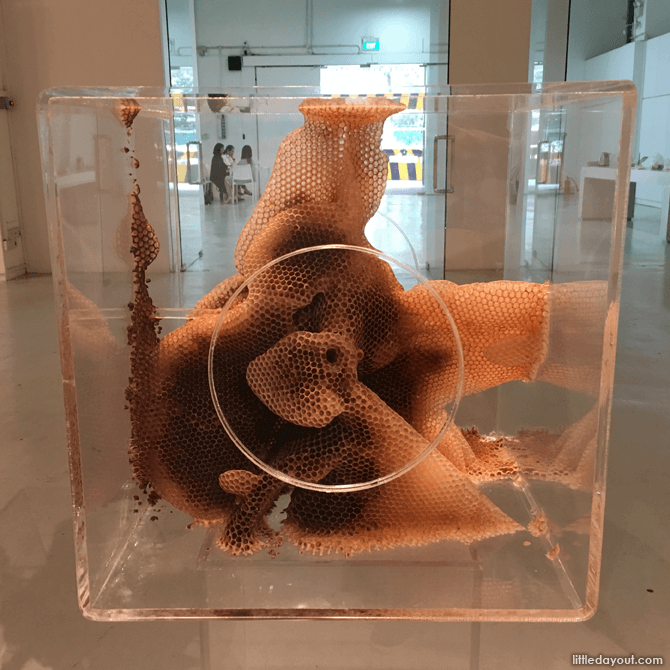 Another highlight not to be missed is definitely the Yuansu Series II by artist, Ren Ri. This mesmerising sculpture encapsulates the talent of the artist as he uses the unconventional material of bees wax and his understanding of bee psychology to accomplish his artistic goals.
Art Lovers can also expect to see works by other well-known artists such as Agan Harahap (Jakarta, Indonesia), Haffendi Anuar (Kuala Lumpur, Malaysia) and Kang Jun Young (Seoul, South Korea). These mentioned young artists and many more, not only display great potential but also share powerful thought provoking messages about important societal issues through their chosen mediums. Pieces on display will all be shoppable directly online via theartling.com or available for purchase on site!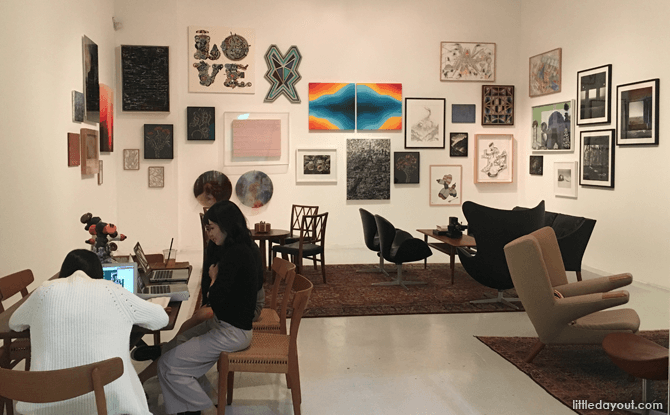 Don't forget to visit the Salon room which allows you to get a sense of how the pieces will look like in a house setting.
'DESIGN' by The Artling
For the first time ever, visitors will be treated to a curated experience featuring design objects that are consciously selected from The Artling's recently launched Design section.
The section which used to be exclusively online, will showcase a galore of exquisite design objects and furniture items such as vases, lamps and chairs from established and emerging contemporary designers in the region, including notable works from Ministry of Design (Singapore) and Kazunaga Sakashita (Japan). There will also be a selection of art books available.
The Artling Pop-Up x YH Conservation Workshop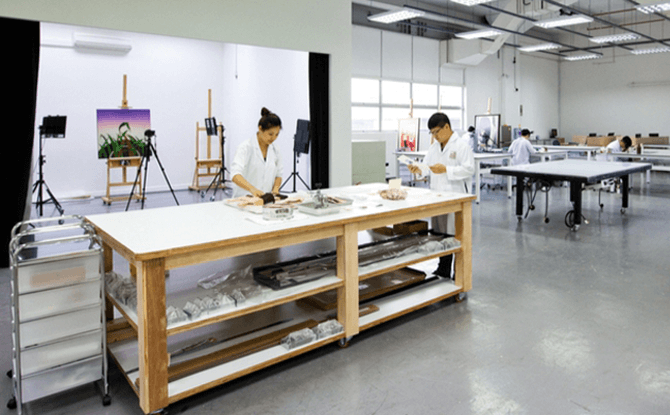 The Artling has also partnered with YH Conservation to host a complimentary Art Conservation & Restoration Workshop on Saturday, 16 September 2017 at 3pm. This is the first public event conducted by Hera Chen, a professional conservator of paintings with a Masters in management of cultural and artistic events from the Institute Palazzo Spinelli for Art and Restoration in Florence, Italy. Attendees will get opportunity for a hands-on experience and a better understanding on what art conservation is, how to look of for signs of damage on paintings and how to do small retouches on art pieces. Slots are extremely limited and filling up fast. If you are interested to attend, send The Artling an e-mail: contact@theartling.com.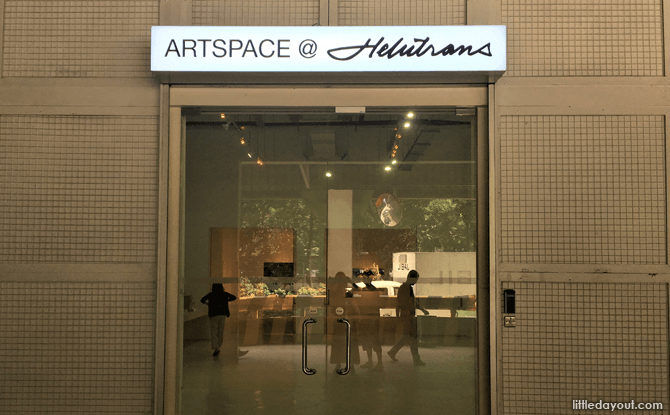 Despite the location being slightly isolated, we did not regret visiting the exclusive pop-up. The pieces available are wonderfully curated and definitely changes the stereotypical perspective of contemporary art. With the works being a balance of abstract and narrative, The Artling Pop-Up event is an event not to be missed! For more information and to register your interest, head over to The Artling's Facebook event page for the latest news.
The Artling Pop-Up
Exhibition Dates: 8th to 17th September 2017
Location: Artspace@Helutrans 39 Keppel Road #01-05 Singapore 089065
Opening Hours: Monday – Friday: 12 pm to 6 pm
Saturday – Sunday: 11 am to 5 pm
Website
Facebook
The Artling Pop-Up x YH Conservation Workshop
Date and Time: 9th September 2017 3PM – 4PM
Location: Artspace@Helutrans 39 Keppel Road #01-05 Singapore 089065
Registration details: Register your interest via email at contact@theartling.com