Residents living around the vicinity of Choa Chu Kang Avenues 3 and 4 will have even more incentive to stay fit and active with the launch of The Arena @ Keat Hong. Filled with different sporting and fitness facilities, it is a place for the community to come together and enjoy some time outdoors.
Here's a look at some of the facilities that can found at The Arena @ Keat Hong, launching on Sunday, 19 June 2022.
---
Facilities at The Arena @ Keat Hong
Playgrounds
The Mega Playground at The Arena lives up to its name. There are two towering play areas for kids between the ages of 5 to 12 and another section for younger ones from 2 to 5. Find out more about the Mega Playground at The Arena @ Keat Hong.
---
-- Story continues below --
Event Hall
A centre for activities, the event hall is a space for gathering. A unique feature is its green roof, something which is visible when looking down from the blocks around The Arena.
---
Fitness Area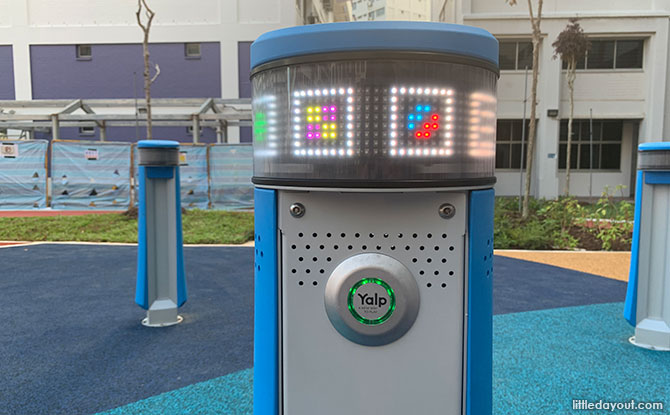 The fitness area at The Arena @ Keat Hong incorporates activities and fun. One spot to check out is the electronic poles. This is the first installation of the Memo interactive poles in Singapore. Select an activity and get fit while running from pole to pole.
---
Pentanque Court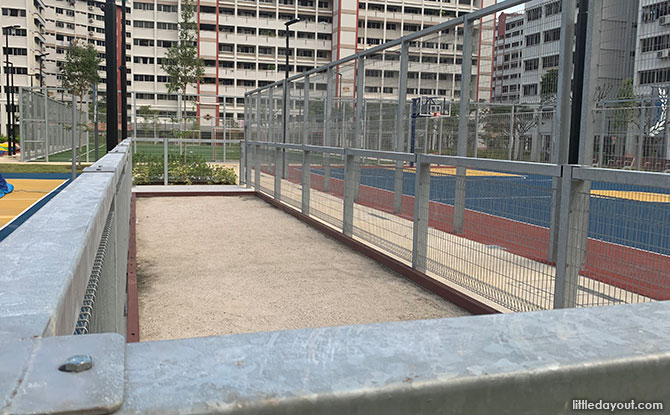 The boules sport find a place in the heartlands with a Pentanque Court beside a volleyball court.
---
Basketball Court
Dribble and shoot at The Arena's basketball court.
---
5-a-Side Soccer / Futsal Pitch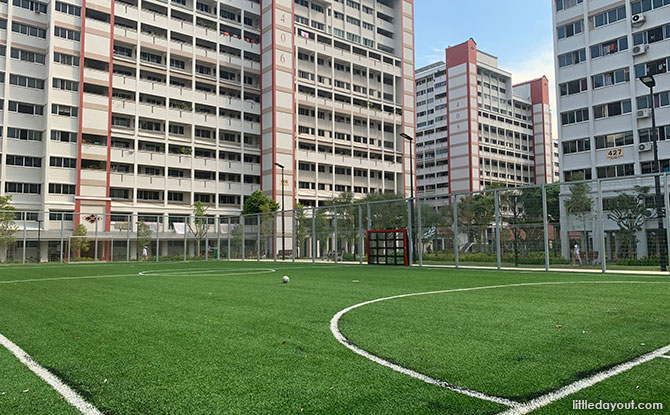 The 5-a-Side Soccer Pitch at The Arena @ Choa Chu Kang has an artificial turf. It also has a Yalp Sutu interactive wall.
---
Jogging Track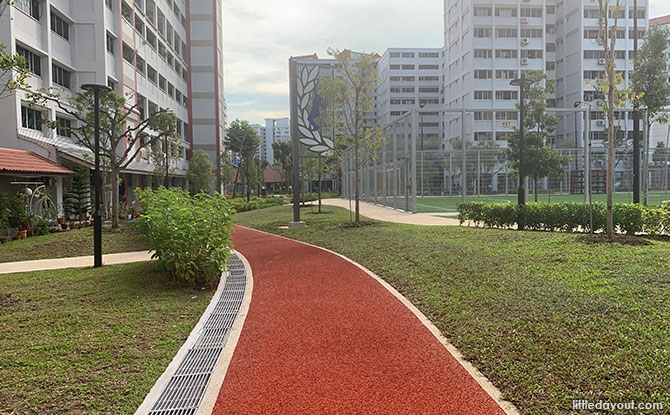 A 400-metre jogging track skirts the perimeter of The Arena.