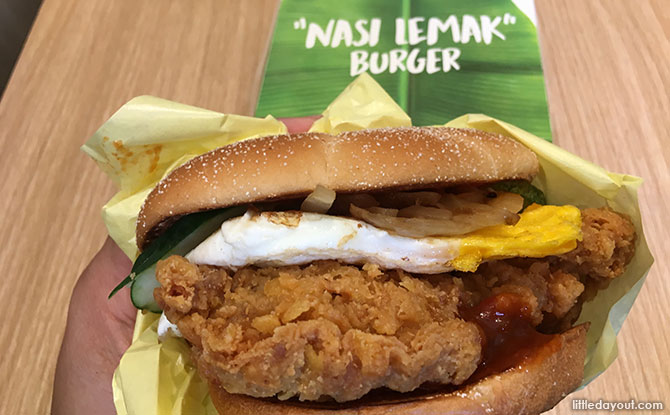 "You mean it is back?", was the reaction around the office when the news broke that the McDonald's Nasi Lemak Burger and Banana Pie had returned.
Apparently, some of us did not have the chance to try out the Nasi Lemak Burger the last time it was around two years ago. We trekked out to give the McDonald's Nasi Lemak Burger 2019 version a taste test.
McDonald's Nasi Lemak Burger 2019 Review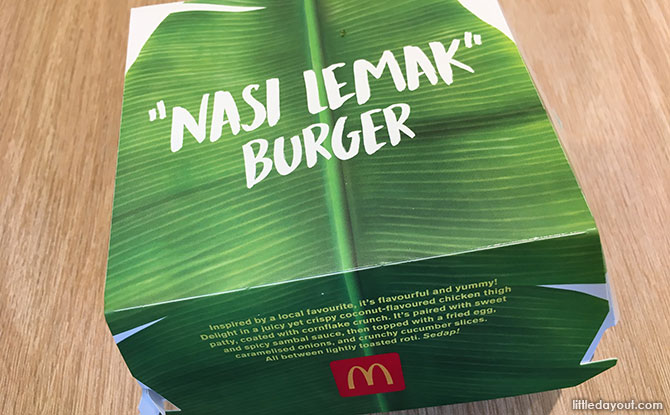 The McDonald's Nasi Lemak Burger 2019 arrived in a cardboard box, just as we remembered it the last time around. The sandwich consists of a crispy chicken thigh layered between a semolina bun. No ikan bilis here but the burger does come with a fried egg, caramalised onions and slices of cucumber. It is lathered with a sweet and spicy sambal chilli sauce.
We unwrapped the McDonald's Nasi Lemak Burger, version 2019, and bit into it with anticipation.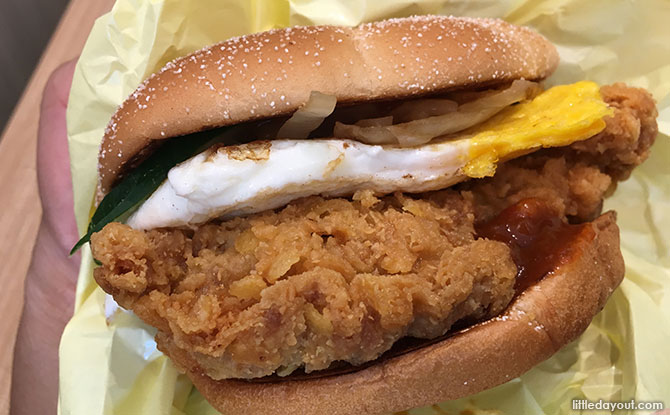 The burger tasted very much as we remembered it. The cornflake-crust battered chicken thigh was crispy and crunchy while the cucumbers balanced off the spice of the sambal sauce nicely. Looks like the recipe had not changed.
There are some who dislike the burger but we weren't "some". Instead, we quite enjoyed tucking into the McDonald's Nasi Lemak burger.
The last time around, the Nasi Lemak Burger was initially sold out after two weeks. 2019, it is still a "while stocks last" special menu item. Hopefully, it stays around longer this time around.
McDonald's Banana Pie Taste Test
Another favourite that McDonald's Singapore has brought back, for a limited time only, is the Banana Pie.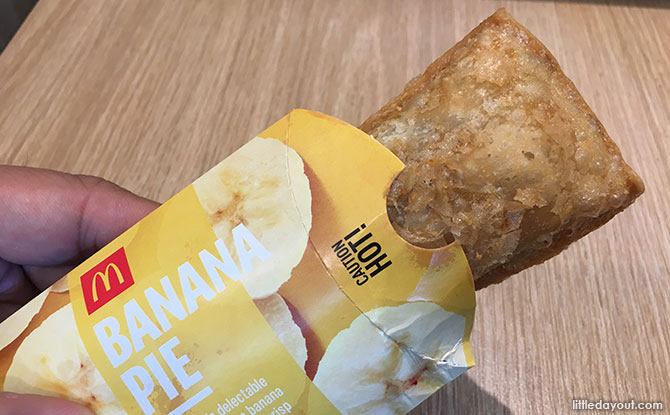 With creamy banana filling encrusted inside a McDonald's regular pie shell, the Banana Pie is perfect for pairing with the Nasi Lemak Burger. Sedap!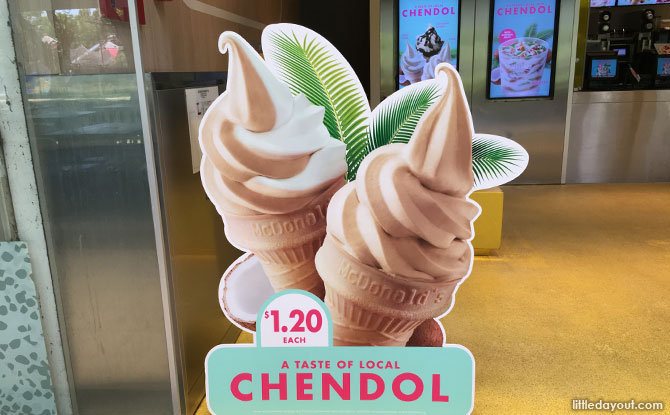 Also back at McDonald's Dessert Kiosk's is Chendol soft serve. It is available in various forms including McFlurry and Choco Cone versions. We personally didn't appreciate the Chendol McFlurry. We'd probably stick with the Banana Pie as our dessert of choice!
There you go. If you haven't tried the McDonald's Nasi Lemak Burger, now's your chance to do so, before it is gone again.