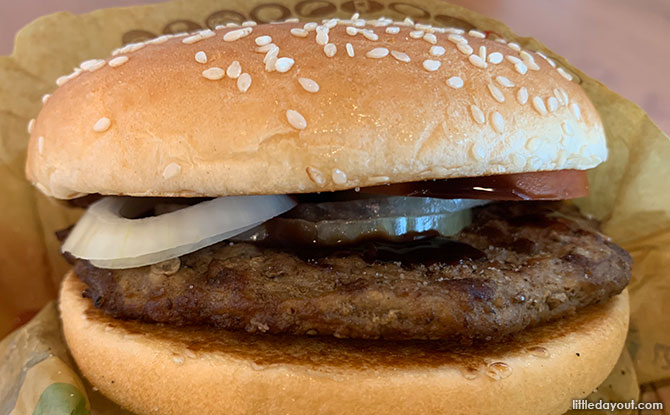 Burger King has just launched a Chocolate Whopper and it is not an April Fool's joke. Available from 1 to 15 April 2021, the Chocolate Whopper is available islandwide at Burger King outlets.
What exactly is a Chocolate Whopper? It is a flame-grilled Whopper beef patty topped with tomatoes and onions, dressed with a layer of rich chocolate sauce and sandwiched between two sesame buns
The Burger King Chocolate Whopper is available for $6.40 a la carte. It is also available as a meal with a small fries and small coke for $7.90.
"To prove this is not an April Fool's prank, we're extending the sale period beyond 1st April. With its contradicting sweet and savoury combination that ready does work in my point of view, you'll need to get your hands on it fast, as we expect the Chocolate Whopper to sell out in double quick time," said Irene Tay, Marketing Director, Burger King Singapore.
Burger King Chocolate Whopper Review
We decided to give the Burger King Chocolate Whopper a try to see if the flavour combination worked for us.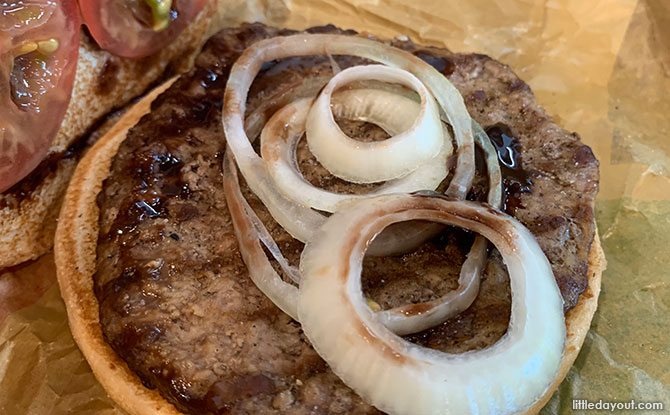 The first thing we noticed that the amount of chocolate sauce that came with our Chocolate Whopper wasn't as much as to drip over the side. In fact, on closer inspection, the chocolate sauce was rather sparingly layered on top of the patty.
As we went in for a bite, it was the sweet chocolately smell of the sauce that hit us first. It was an usual scent to be coming from what is usually a savoury burger.
The burger tastes as what you'd expect – the meatiness of a burger with sweet notes of chocolate. It almost seemed like having the main course and dessert at the same time.
---
Verdict
We would say that is it isn't unpleasant, but it is definitely confusing to the taste buds. Strangely enough, we thought the onions went well with the chocolate sauce.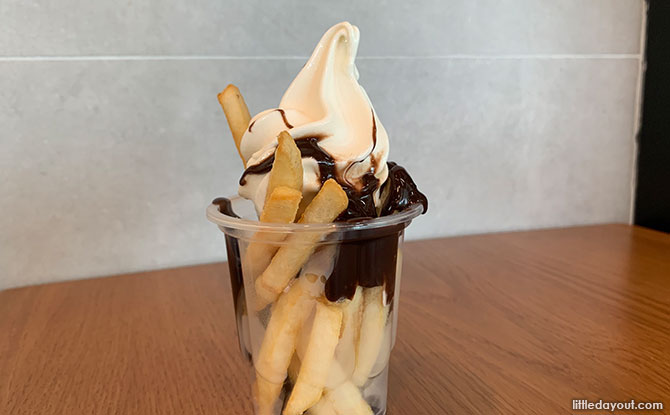 Burger King is no stranger to unusual combinations. It recently offered Mashed Up Fries, French fries with chocolate ice cream. If you have no problems with this flavour, you should have no issues with the Chocolate Whopper.
In fact, the Mashed Up Fries are back and those who use the Burger King App will receive a side of the Mashed Up Fries with every order of the Chocolate Whopper.
There is the option to add on a side of a six-piece Nugget Dipper that comes with an tub of chocolate fudge swirl too.