Okay. We've tried chocolate burgers and fries with ice cream, so McDonald's latest combination of McNuggets with Honey Dip shouldn't surprise us, right? Well, actually, we were a bit surprised to discover there was such a menu item.
But then, this is not the first time McDonald's has a combination of sweet and savoury. After all, it is home to the McGriddles isn't it.
Anyway, our curiosity was piqued. We decided to give the McNuggets with Honey Dip a try.
---
McDonald's McNuggets With Honey Dip
Firstly, the chicken nuggets are regular McDonald's nuggets. The special sauce was the Honey Dipping Sauce.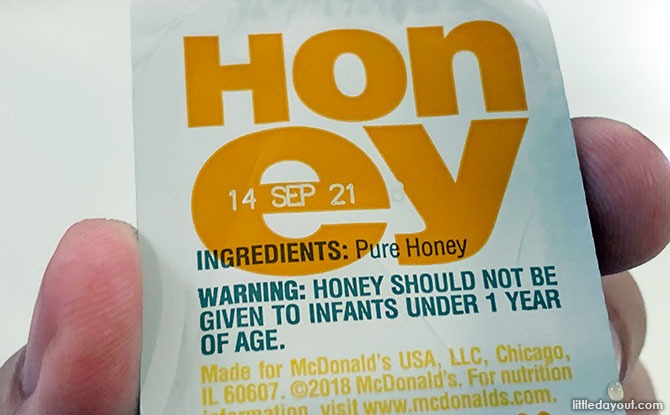 So, what in the Honey Dip? Is there something special about it? On closer inspection of the contents of the tub, we found out that it was just regular honey. Pure honey.
At least it wasn't hotcakes syrup.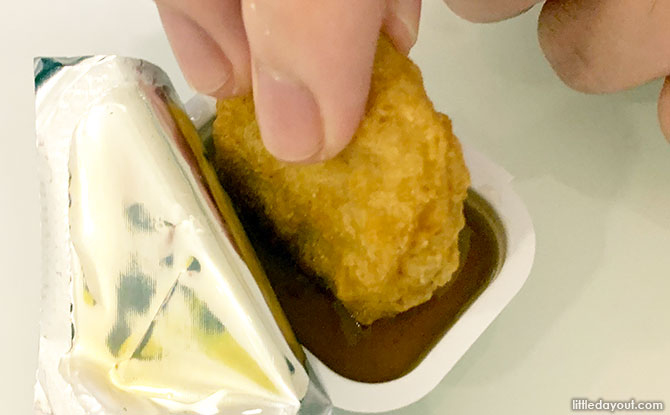 We gingerly dipped the nugget into the tub of golden honey and took a bite.
Personally, we found the flavour combination strange. Even though we enjoy McGriddles, the taste of the nuggets and the taste of pure honey was a bridge too far. Perhaps, McDonald's should just offer the honey dip with their hotcakes.
Have you tried McDonald's Chicken McNuggets with the Honey Dip? What did you think?