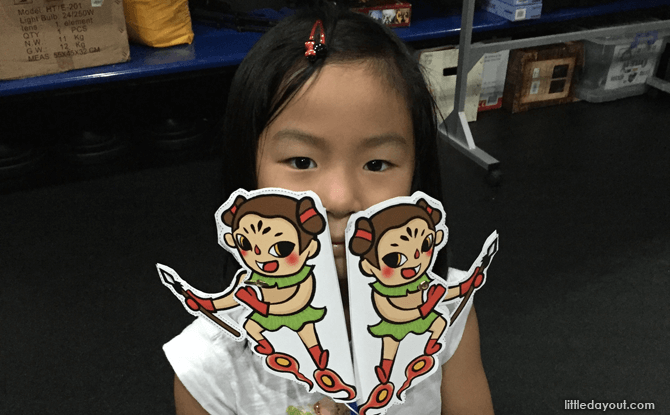 For most of the year, Goodman Arts Centre is a serene enclave with artists and performing groups working diligently on their craft behind closed doors.
However, on Saturday, 23 January, all this changes when doors are flung open and the Centre welcomes visitors of all ages as part of Tanjong Goodman 2016.
This one-day festival, organised by The Arts House, celebrates the Arts in its many forms. Showcasing everything from puppetry to batik to dance, visitors to Tanjong Goodman will be able experience a plethora of art forms through an exciting line-up of programmes.
Since the best way to experience the Arts is to get involved, visitors are welcome to participate in engaging workshops, interact with artists and soak in the vibe of visual exhibitions and energetic performances.
---
-- Story continues below --
Visual Arts: Colour and Form
At Singapore Contemporary Artists (Block K, #01-41/42), look out for a Children's Art Workshop and Chinese paper cutting workshop. In the next block, Creative Hubbing! (Block L, #01-74) will be running activities such as rock painting, henna art and more. Aspiring manga artists can pick up useful tips on how to create their dream superhero at a comic drawing workshop for children by the Association of Comic Artists (Block B, #02-02).
Kamal's Artshop (Block E, #03-31) is founded by Kamal Dollah, a visual artist whose expertise includes caricature drawings. Stop by Kamal's Artshop for live caricature demonstrations and even take part in a face-painting workshop conducted by professional face painters.

Kamal is also renowned for his batik painting. Visitors can try out art form that uses dyes to create patterns on fabric at the Multi-purpose Hall where Kamal's Artshop will be holding a Community Batik project. Other than learning more about the intricacies of the batik technique, visitors can help contribute toward a large community batik piece.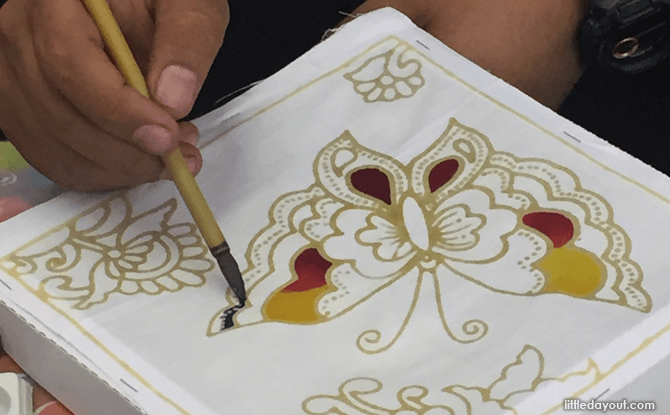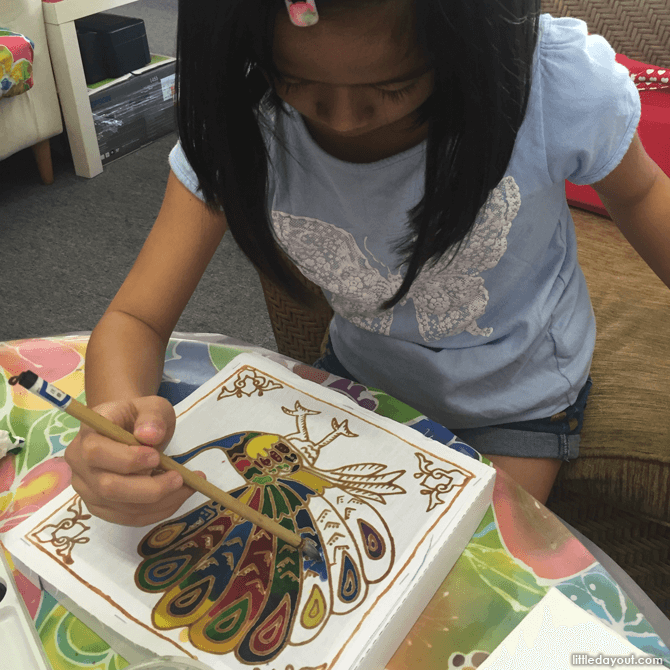 Performing Arts
Get set to discover the creativity of the performing arts too.
In The Pigeon and the Cicak (suitable for seven years old and above, gathering point at Block D, 11 am & 3 pm), music, props and performance comes together in a 30-minute adventure that recounts the Centre's story at different spots around its grounds.
At Apsaras Arts (Block D, #01-24), both adults and children can get a taste of South and North Indian Classical Dance through dance workshops which will be held in the morning and afternoon.
Want to make a big bang? Head to Tian Yun Beijing Opera (Block B, #05-08) where traditional percussion instruments await eager hands. Those keen to find out more about music can speak to the players from The Philharmonic Winds (Block D, #01-23) who will be sharing with visitors about brass instruments like the French horn, trombone, trumpet and tuba.
Kids will enjoy the showcase of puppets at Paper Monkey Theatre (Block B, #01-05). Behind its purple door, Paper Monkey Theatre's Artistic Director, Benjamin Ho, and his team of talented puppeteers spend their time fusing traditional and modern puppetry elements together to tell captivating tales.
During Tanjong Goodman, they will be sharing the world of puppets with visitors and children can take part in a workshop to make a rod puppet to bring home.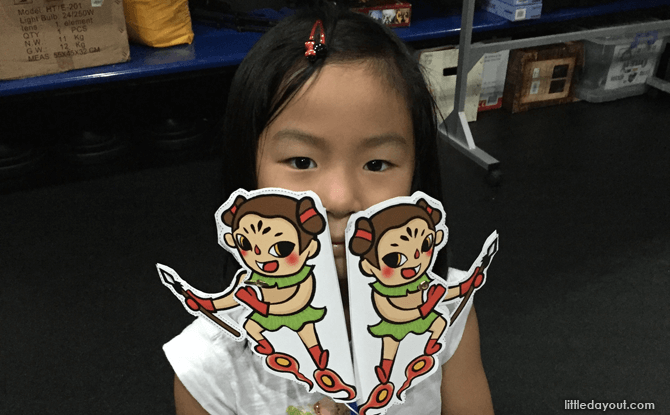 For the full listing of the many other workshops, performances, movie screenings and exhibitions taking place at Tanjong Goodman 2016, visit this website.
Appreciate the Art, Indulge in Shopping, Titillate the Taste buds
Need a breather from the flurry of activities? Take a walk amidst the spacious grounds of Goodman Arts Centre.
While you do so, soak in the eye-catching outdoor art installations like Yan's Milk Bottle, Looking Up to Danko and the towering sculpture of John Baptist De La Salle. Strike a pose with your favourite artwork and share it over social media with hashtag, #TanjongGoodman2016.
Pick up great deals on pre-loved items at the Great Singapore Garage Sale. Over at the first-everGoodman Farmer's Market, visitors can sample the wares of  proprietors such as The Indiana Supply Co, Divine Bespoke Cookies and Nutterree.
Hungry for a bite? Pop by Rilex One Corner by Café Melba where a special brunch and BBQ menu will be served. La Barca Ristorante & Wine Bar will also be offering special promotions.
For a memorable day out, experience the Arts in a day at the Goodman Arts Centre on Saturday, 23 January 2016. Remember to mark the date and get ready for a wonderful Little Day Out at Tanjong Goodman 2016.
TANJONG GOODMAN 2016
Date: 23 January 2016 (Sat)
Venue: Goodman Arts Centre, 90 Goodman Road, Singapore 439053
Time: 10 am to 6 pm
Free Admission
Website
Important Note: Many activities and workshops only take place at specific timings. Spaces may be limited and charges may apply. Refer to detailed programme here for more information.