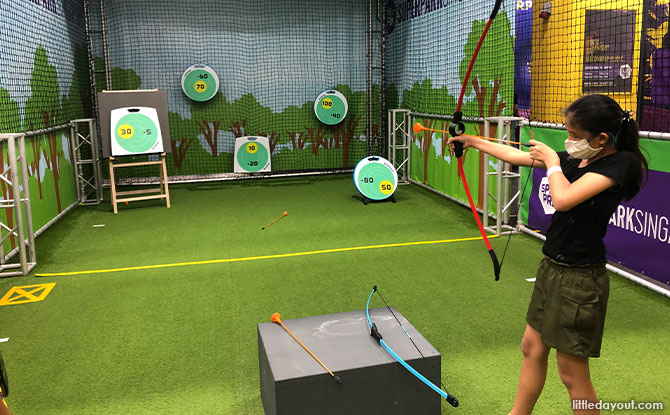 Superpark Singapore – originally from Finland – has now returned and is back with well-loved favourite exhibits and new ones to enjoy as you move with joy alongside family and friends. One of the new activities that you can do at SuperPark Singapore is the Archery Station.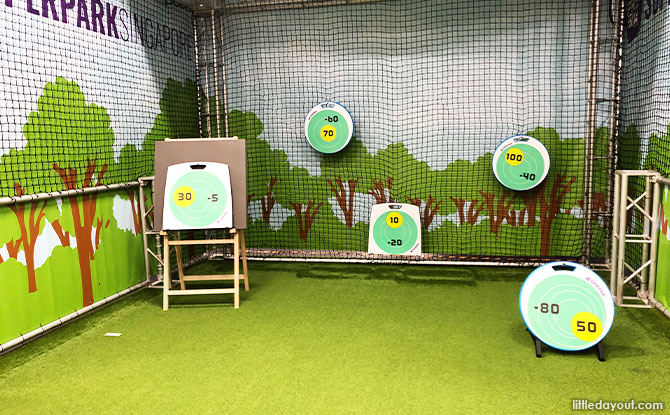 The Archery Station is one of the 20 sports-centric activities that you can try during your time at the park. Here's a quick rundown of what the station looks like.
---
Archery Station at SuperPark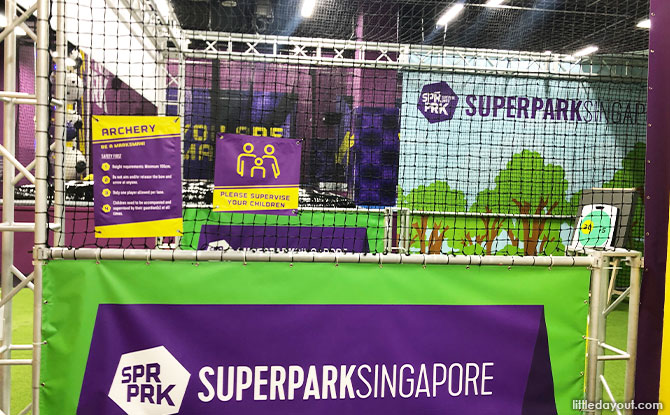 ---
-- Story continues below --
The archery section is located on the first floor of the SuperPark near the Clip and Climb section as well as the Super Pinball section. Players need a minimum height requirement of 100cm to play and only one player is allowed per lane. Children need to be accompanied and supervised by their parents at all times.
---
Setup of the Archery Station

At the setup, there are two bows of different sizes and each player gets a chance to aim four arrows at the targets at the station. There are a total of five targets, each. Target at a different height and distance. Each board also has points which you have to accumulate as many of by the end of the round.
---
Hit the Mark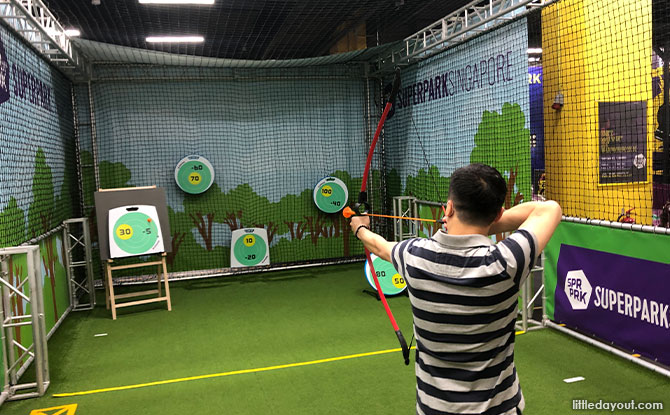 When we tried the station, the bows were relatively lightweight and so were the arrows. Unlike a professional archery bow, there was not a lot of resistance for an adult to be able to pull the arrow back. It would be possible for a kid to be able to pick up the bow and attempt to aim it at the target.
The arrows were designed to have a suction cup at the end instead of a pointed tip, making it safe but also more difficult to shoot and stick to the target.
---
Other activities at SuperPark Singapore
You can try the Archery Station at SuperPark Singapore as well as many other interesting activities such as an augmented rock climbing wall, a Super Hoop and other fun activities. Read more at our article here.