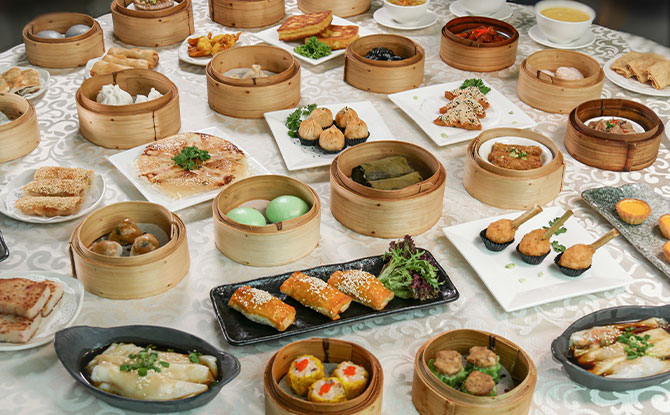 Swatow Seafood Restaurant celebrates its 11th Anniversary with two exclusive promotions not to be missed! For September, Swatow Seafood Restaurant signature dishes will be going at 50% off across all three outlets! They will also be having a special price for their all-you-can-eat Afternoon Tea Dim Sum Buffet from only $25.80++ per person.
---
Swatow Seafood Restaurant Signature Dishes At 50% Off
There are a total of three Swatow Seafood Restaurant outlets around Singapore, each offering a signature dish at an exclusive price. The Toa Payoh outlet is offering its traditional Teochew Braised Sliced Duck for only S$8++ per portion, with its usual price being S$16++. The duck is cooked and braised in an aromatic sauce for hours, resulting in tender meat. It is sliced into generous portions and served.
We enjoyed the braised duck dish, and as someone who grew up eating Teochew food, this was a pleasant reminder of a homecooked meal.
---
-- Story continues below --
The Swatow City (Bukit Batok Home TeamNS) and Swatow Gardens (Serangoon Gardens) outlets will be offering their Roasted Duck with Black Truffle (half duck) at S$8.90++ with the usual price being S$17.80++. The gamey roasted duck is enhanced with the taste of earthy black truffle which is layered under the skin of the duck before is it slow-roasted to imbue the meat, fat, and skin with its flavours.
---
All-You-Can-Eat Afternoon Tea Dim Sum Buffet at Swatow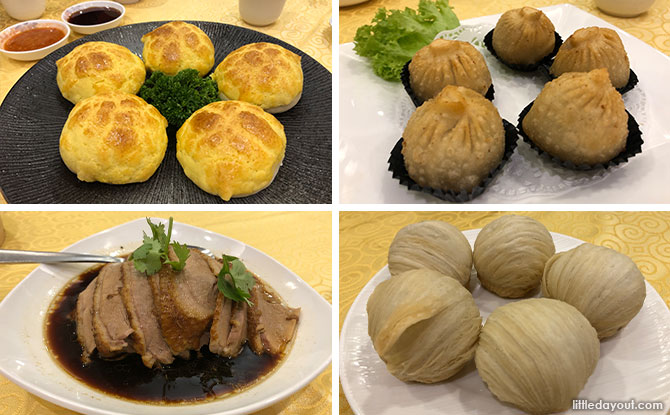 Another exciting offer that fans of Swatow Seafood Restaurant can look forward to is the All-You-Can-Eat Afternoon Tea Dim Sum Buffet. Enjoy unlimited servings of over 40 classic Swatow favourites as well as a host of new items.
Some items we tried include the classic dim sum dishes such as Siew Mai with Fish Roe, Chives & Prawns Dumplings, Mini Pork Dumplings and the signature Teochew Steamed Crystal Dumplings.
There are also new items such as the Ah Ma Yam Bowl Cake, Black Truffle Prawn Dumpling, Old Day's Ma Lai Gao and more.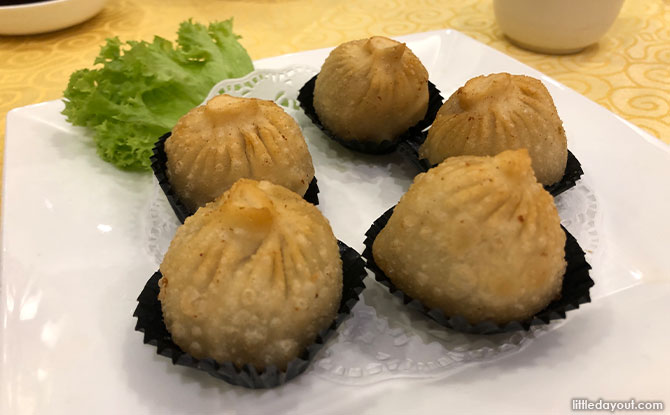 Those who enjoy a crispy and savoury treat can look out for unique dishes such as Deep-Fried Xiao Long Bao, Deep-Fried Snow Gyoza and favourite dishes such as Sesame BBQ Pork Pastry and Crispy Shrimp Dumpling.
There is even a Kids' Dim Sum section which has cute and colourful bites like Purple Potatoes Cream Toast, Golden Salted Egg Lava Toast, Piggy Bun, Hong Kong Polo Bun, Mini Egg Tarts and Egg Waffles.
There are also hearty main dishes such as wok-charred Fried Carrot Cake, silky Chee Cheong Fun Rice Rolls and the all-time favourite Braised Chicken Wings.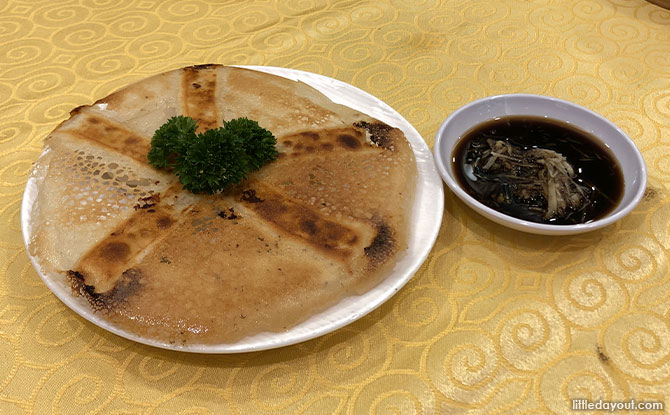 This All-You-Can-Eat Afternoon Tea Dim Sum Buffet is available from 3 to 5 pm, daily at the Swatow Seafood Toa Payoh outlet and only on weekends and public holidays at the other two Swatow Garden and Swatow City (Bukit Batok HomeTeam NS). Do note that the 11th Anniversary promotion and Afternoon Tea Dim Sum Buffet deal cannot be used together.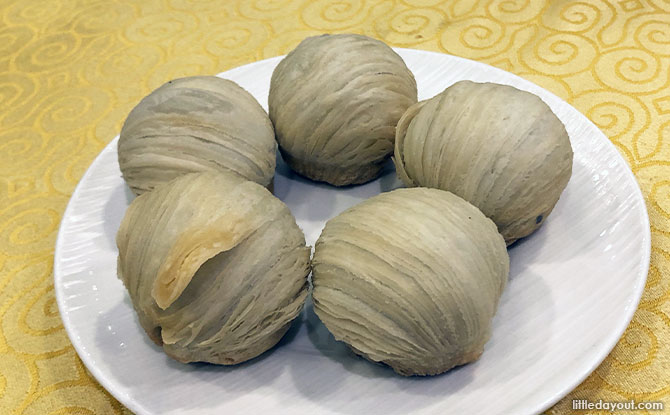 The Afternoon Tea Dim Sum Buffet is priced at $25.80++per adult and $16.80++per child on weekdays, and $28.80++per adult and $19.80++per child on weekends. The buffet is available daily at the Toa Payoh outlet, and on weekends and public holidays at the Serangoon Gardens and Bukit Batok Home Team NS outlets
Read more about Swatow Seafood Restaurant's 11th Anniversary Celebration Promotions here.