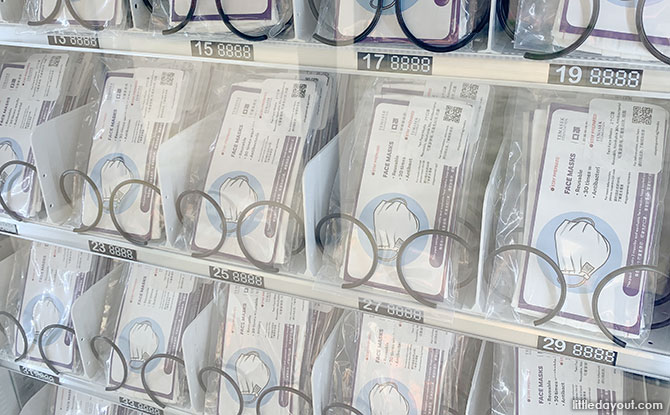 Singapore residents can collect free, reusable face masks from now till 12 July 2020 as part of the StayMasked initiative by Temasek Foundation. These can be collected from any of the Stay Masked vending machines found all around Singapore.
This latest Stay Prepared StayMasked initiative is part of Temasek's annual Community Day on 25 June.
Singapore residents will be able to get a pack of two antimicrobial MaskSafe DET30 masks. These can be rewashed up to 30 times.
Finding a Mask Vending Machine
To collect the StayMasked pack, Singapore residents can first locate the closest Stay Masked vending machines by entering their postal code in an online website. The website also shows stock levels at the mask vending machines.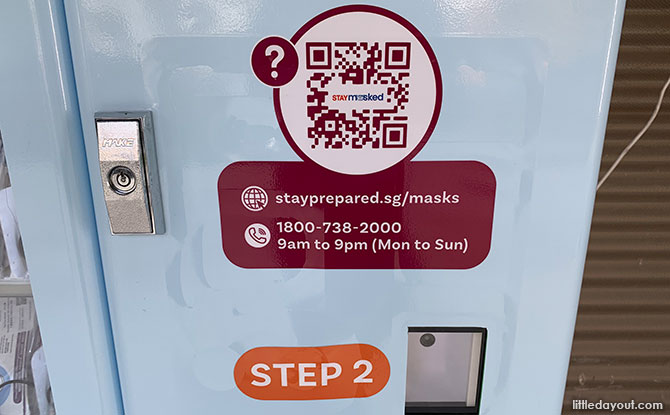 At the vending machine, residents can scan their NRIC, Birth Certificate or any other government-issued ID to collect the mask.
What's in the StayMasked Pack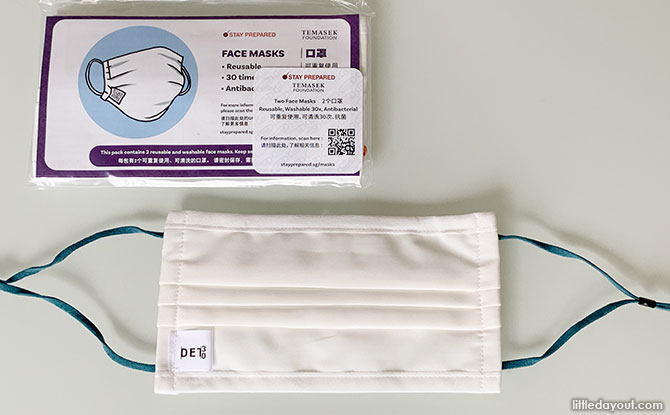 Each pack contains two reusable face masks with adjustable ear loops. They come with two different colour markers to easily distinguish between them. This makes it easier to alternate between the two face masks every day and they can last for two months with daily use.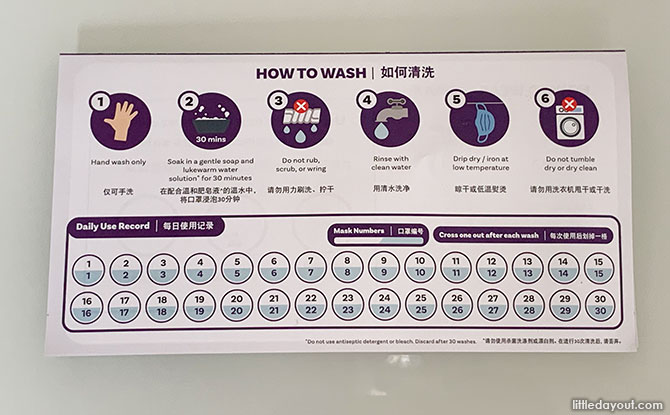 There are also instructions on how to wash the face masks and a chart to record when the masks are washed.
Masks for Singapore
Mr Lim Boon Heng, Chairman, Temasek, said, "We are thankful to our partners, staff and volunteers, who have stepped forward to contribute to this meaningful initiative. These reusable masks provide a sustainable option for our residents and can help everyone resume their activities safely and confidently post Phase 2 Circuit Breaker."
Public who have queries about the free masks initiative can call 1800-738-2000 from 25 June 2020 to 12 July 2020, 9 am to 9 pm daily (except on public holidays).
More details on the StayMasked initiative can be found here. Find a mask vending machine using this website here.