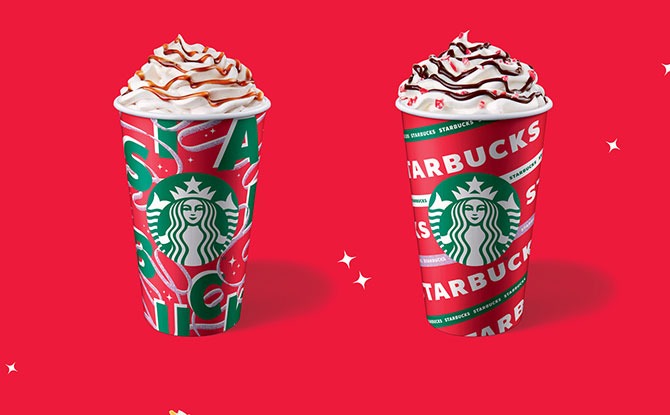 In a sure sign that the festive season is just around the corner, Starbucks Singapore's holiday beverages are back on the menu.
---
Holiday Beverages at Starbucks Singapore: Toffee Nut Crunch Latte, Peppermint Mocha and Gingerbread Latte
From 3 November 2021, Starbucks favourites like Toffee Nut Crunch Latte, Peppermint Mocha and Gingerbread Latte are available at all Singapore outlets.
And there is now a new beverage available too – Toffee Nut Crunch Cold Brew. This seasonal flavour is made with milk and toffee nut syrup layered on top of Starbuck's signature Cold Brew and dusted with toffee nut crunch.
Prices for these returning favourites start from $7.60 for a tall size.
---
-- Story continues below --
---
New Bites at Starbucks
Starbucks Singapore is also introducing a collection of sweet and savoury bites for the season.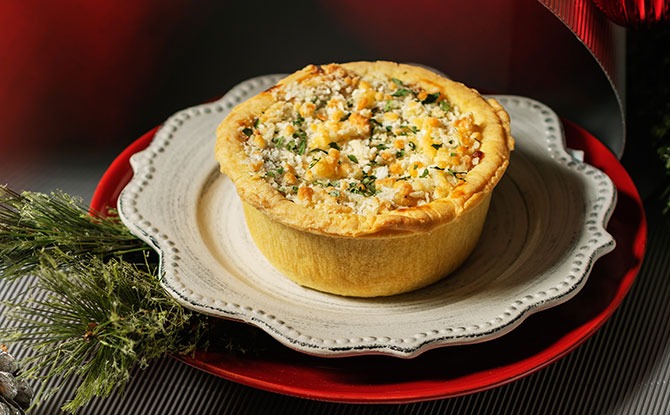 The Black Pepper Chicken Mac & Cheese Pie is made with a buttery crust and filled with chunks of black pepper chicken, macaroni, and creamy cheese. The Triple Cheese, Mushroom & Turkey Bacon Pie is stuffed with a mix of mushroom, turkey bacon, mozzarella, red cheddar and parmesan.
There is also Green Tea Chocolate Ganache Tart, a chocolate cookie tart base filled with delicious green tea and chocolate ganache. The Salted Caramel Dark Chocolate Tart features layers of salted caramel and dark chocolate ganache filled in a buttery cookie base.
---
Christmas Blends & Gift Ideas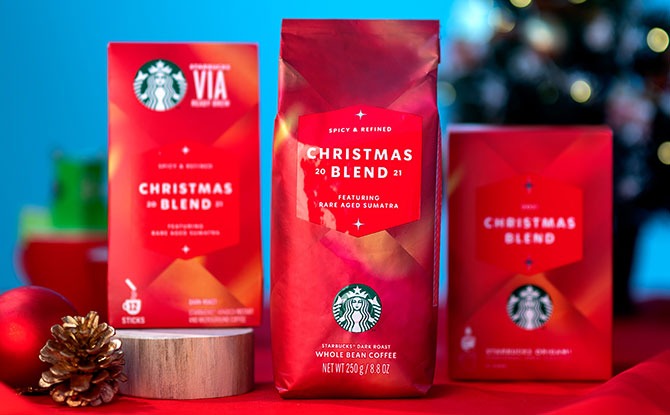 For those who wish to enjoy their coffee at home, Starbucks Singapore also has a line up of seasonal blends available. These include Starbucks Christmas Blend, Starbucks Christmas Blend Espresso Roast and Starbucks Christmas Blonde Roast.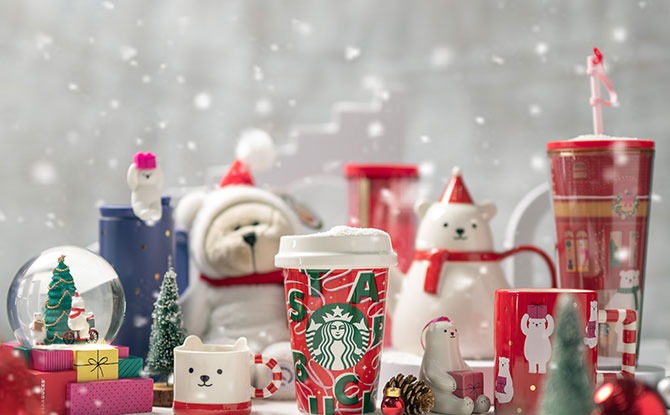 Other gift-giving ideas at Starbucks Singapore for the season include the Signed-Sealed-Delivered Christmas Collection.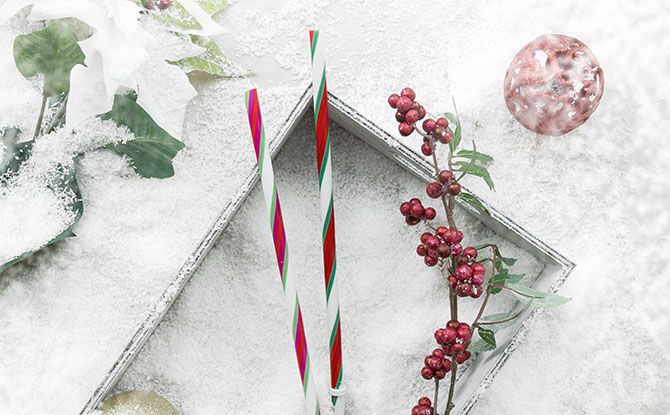 There is a reusable Christmas Edition Colour Changing Straw, available at $2.90, and Colour Changing Reusable Hot Cups too.