As every Star Wars fan knows, May the Fourth is Star Wars Day! And for Star Wars Day 2021 in Singapore, true fans can show-off their geekdom with various Star Wars themed activities.
Here are some ways to commemorate Star Wars Day 2021 in Singapore!
---
Star Wars Day 2021 in Singapore
501st Singapore Garrison Deployment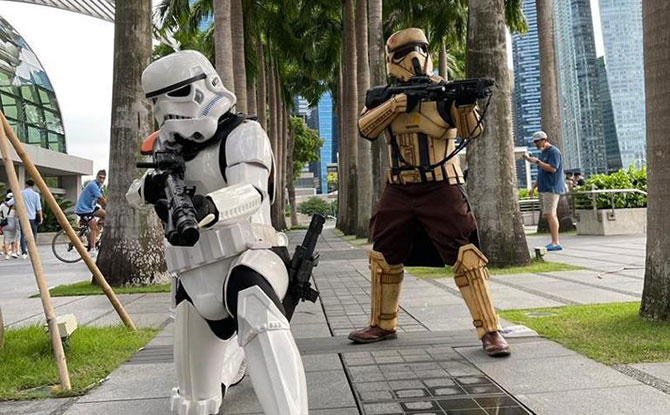 The Singapore chapter of the 501st Legion is patrolling around Marina Bay Sands on the weekends of May. Get a chance to take a socially distanced picture with stormtroopers and other characters from Star Wars between 1 pm to 6.30 pm on 2, 8, 16 and 22 May 2021. Get more details at the 501st Singapore Garrison's Facebook page.
---
Have a Star Wars Movie Marathon
With the Star Wars movies now available on Disney+, fans can hole up at home and watch all the live action movies. It is estimated to take 25 hours and 7 minutes to watch all 11 Star Wars movies, nine from the Skywalker saga and the two additional movies Rogue One and Solo. Or perhaps, you can split it up into two 12-hour marathons or four six-hour ones instead.
---
-- Story continues below --
Star Wars: The Bad Batch
Suffering withdrawals from The Mandalorian? Star Wars: The Bad Batch will be hitting Disney+ on May the 4th. New episodes will stream every Friday starting 7 May 2021. Check out the official trailer above.
---
Star Wars Day at ArtScience Museum
There will be a special presentation of film screenings, fan art demonstrations and toy displays at ArtScience Museum on 1 and 2 May. Admission is free but pre-booking is necessary. Plus, you can pay a visit to Star Wars Identities: The Exhibition. Get more details about the Star Wars Day activities here.
---
LEGO Star Wars R2-D2
A 2,315-piece LEGO Star Wars set is set to be launched on 1 May 2021, according to reports. It even has a hidden compartment for a lightsaber in it. The LEGO 75308 R2-D2 is something which mega-fans will want to their hands on. It also has a retractable mid-leg, rotating head, opening and extendable front hatches, a periscope that can be pulled up. Cool! Get more details here.
---
Google's Star Wars Day Confetti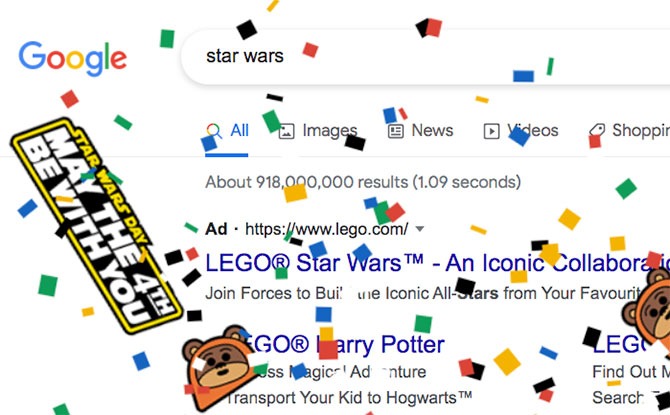 Search for certain words on Google and experience confetti coming down your computer monitor. Check it out here.