STABILO needs no introduction. It is one of the best brands when it comes to writing and drawing instruments and we've all used STABILO products at one time or another. In the month of August 2020, STABILO is offering 20% off its products purchased at its official Lazada store – perfect timing to stock up on much-needed supplies.
Whether you materials for your child's upcoming exams, or have a little one who needs motivation to practise his or her penmanship, STABILO has a just the right product for you.
More than 100 products are available on STABILO official store on the Lazada e-commerce platform. And STABILO is currently offering 20% off with a minimum purchase of $20, for a limited time only.
The secret promo code to activate the savings is <STABILO-LDO20>. This promo code is valid till 31 August 2020.
---
-- Story continues below --
Shopping for STABILO
Here are 5 cool things that you can purchase from STABILO's Lazada Store.
---
1. STABILO Woody 3 In 1 Color Pencil, Watercolor And Wax Crayon
Ideal for budding artists, the STABILO Woody 3 In 1 is a complete all-rounder with bright colours that kids will love. Its thick shape allows children to get a good grip and its break-proof, 10 mm diameter lead lets kids focus on colouring away. Check it out.
---
2. STABILO point 88, Colour Parade
Believe it or not, the STABILO point 88 has been around for more than 40 years! First released in 1977, this classic fineliner is a firm favourite of many who use it for journaling or to create beautiful cards. It is available in 47 different colours to brighten up anyone's day.
There is currently a promotion where you can get a free online art journal workshop with purchase of the STABILO point 88, Colour Parade of 20. Check it out here.
---
3. STABILO EASYgraph Ergonomic Pencils
For kids who are beginning to learn how to write, EASYgraph Ergonomic Pencils help them to get a grip (pun intended) on their new skills. Its triangular shape and non-slip grip grooves make sure that kids practise the correct pencil hold from the start. It is available in both left and right hand variations. Get them here.
---
4. STABILO BOSS MINI Sweet Friends Highlighters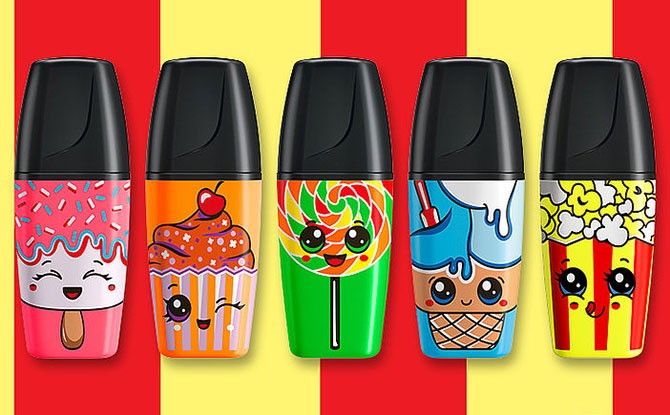 Can we just say that we love STABILO BOSS Highlighters? And we love these STABILO BOSS MINI Sweet Friends Highlighters even more! The mini format is easy to fit almost anywhere and the cute and colourful designs just bring a dose of positivity to the day. Shop here.
---
5. STABILO Cappi Fibre-Tip Washable Markers
Not only do these felt-tip markers with washable ink come in vibrant colours and an ergonomic grip, it also has a unique cap which can be threaded into a cap ring for safe keeping. Never have the caps go missing again! Even if you do misplace a cap, the marker can be left uncapped for 24 hours without drying out. Check it out here.
---
Use STABILO Promo Code <STABILO-LDO20>  to Save
These are just some of the cool items you can find on the STABILO online store at Lazada. Check out all products here and remember to make use of the promo code <STABILO-LDO20> to get 20% savings with a minimum spend of $20.