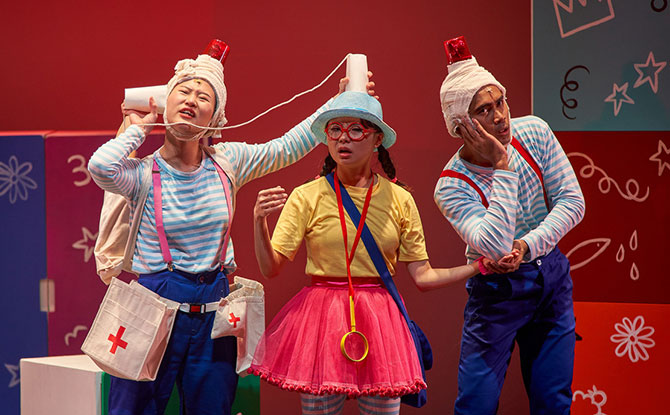 Have you ever wished that life was less boring and filled with endless adventures? What would you do if that wish came true?
In SRT's The Little Company's Nursery Crimes, Polly Piper gets to find out the answer to just that when she is magically transported from the inside of her bedroom to the kingdom of Miny Moe – a land populated by Nursery Rhyme characters.
However, everything is not all well in Miny Moe.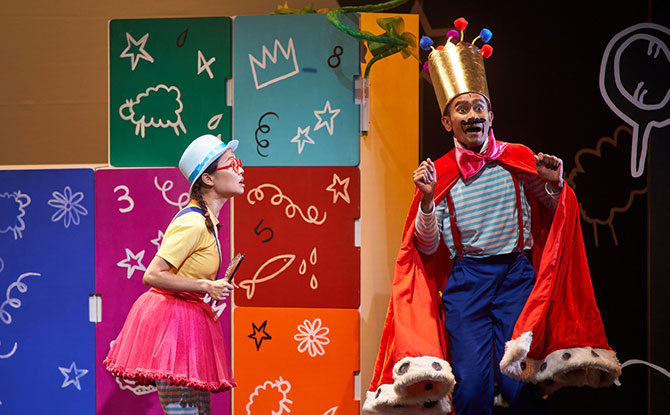 Polly meets Old King Cole who – merry old soul as he may be – can't seem to stop his feet from dancing on their own. He appoints Polly as his Chief Detective to get to the bottom of his predicament.
During her investigations, Polly meets a slew of Nursery Rhyme characters – from Jack and Jill to Little Bo Peep's sheep. With each encounter, she comes to realise that someone is perpetrating a series of crimes and, as Chief Detective, it is her job to unravel the mystery and stop these "Nursery Crimes".
Encountering Nursery Rhymes Anew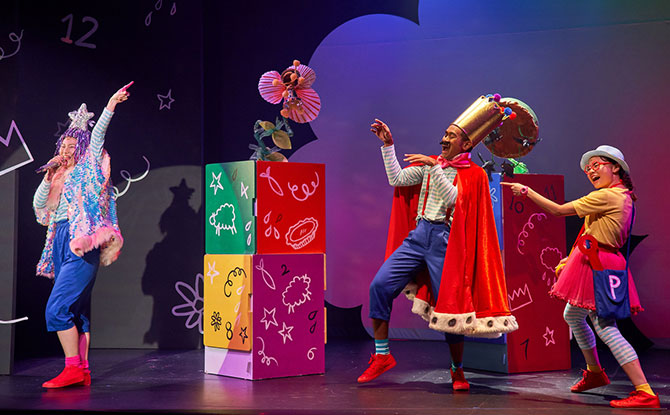 Nursery Crimes is SRT's The Little Company take on fractured nursery rhymes. It shines new perspectives on familiar characters and puts a new spin on old tales. For example, the show challenges the audience's perceptions of characters such as Itsy-bitsy Spider, and the reasons why Humpty Dumpty fell off the wall.
Use Your Imagination
Written and directed by Kate Golledge and Ellis Kerkhoven, Nursery Crimes features a cast of three actors, Stephanie Sim, Tahir Ansari and Ann Lek. We particularly enjoyed how they took us – the audience – on an imaginative journey with them as the familiar rhymes unfolded into a brand, new storyline.
And, with a bit of imagination, we happily followed along as books magically flew through the air, a whirlpool appeared in the middle of a scene and other calamities happened along the way. It is a charming and imaginative tale which encourages children to look at familiar stories and characters with an open mind.
And what happens in the end? Does Polly Piper find the culprit? Does she eventually make her way home? Will she ever be bored again?
While you can use your imagination and hazard a guess, you'd have to watch SRT's The Little Company's Nursery Crimes to know for sure.
SRT's The Little Company's Nursery Crimes
When: From 17 October 2018
Where: KC Arts Centre – Home of SRT
Get your tickets here.